10 Item Moving House Checklist
Moving can be a time of hectic chaos or a time to organize and pare down to the essentials. Follow this checklist to save yourself the headache of remembering all the steps involved. From purging and packing to getting your paperwork around for the other end, these steps will guide you along the road to getting moved.
Do Your Research
Find out the policies of your new region: what types of insurance are necessary, what records will be needed from taxes to children's school records, and what local news and facilities are available. Have a file folder or journal to keep notes and documents from your move centrally located and close to hand.
Get Things Sorted
This step should begin eight weeks prior to the move. Walk through each room, opening every drawer and door. While doing so, choose what has a place in your new home and what should be discarded. Make a list of things to keep that will call for special packing. Some items may even call for more insurance coverage; keep notes on such possessions. For the pile of discards, sort into recyclables, donatable items, items for a yard sale, and simple garbage. Try to minimize this latter pile.
Find a Reputable Removalist Service
Finding positive word of mouth reviews is a great way to select a solid removalist company. Those like BrisbaneRemovalists can offer different levels of support. If you do not like the notion of removing and moving everything yourself, a good removalist can handle the load for you.
Collect Boxes
If you are going to be handling the heavy lifting, you will need boxes for your possessions. They should be of good quality, sturdy, sealed with packing tape that is strong enough that you can trust it not to give way. Ask for spares at local stores for a free option, but be sure of the sturdiness of any boxes you collect from that source. Otherwise, removalists often sell boxes, as do many storage facilities.
Establish a Clear Labeling System
Use a pack of multi-colored stickers to get things distinctly labeled. Choose a color for each room, and be consistent about where on each box those colored dots go. In addition, label each box clearly with its destination and its contents. You do not need to itemize each box down its side, but have a basic rundown of the categories contained in each. You will be grateful when the time comes to disgorge all of your possessions again.
The Packing
Now that you have sorted and consolidated, it is time to actually pack things in the boxes. Be sure you use sufficient padding for each fragile item. Keep heavy items spread throughout rather than testing the strength of a single cardboard carton for all of them. Double-check the limits for weight on the boxes that you are using.
Clean
Odds are likely that you will be doing some cleaning at your new residence before things get moved as well as cleaning in your old residence after things are moved out. This lets you start clean as well as meeting your lease agreements to keep things to a certain level of cleanliness. You can do this yourself, but you may wish to arrange for cleaners at one end or the other, if not both.
Moving Considerations
For the actual move, you will need to arrange for trucks or a transport company. Decide on a budget, get quotes from various companies, and then make the final decision. Keep each receipt and all dates important to the move in that journal or file mentioned in step one.
Get Bills and Utilities Sorted
Pay off any bills that are outstanding and cancel utilities in the prior residence, arranging for them in the new home. Keep them in another centrally located journal or binder in case of discrepancies.
Keys
Pass over keys and garage door openers to the realtor or new homeowner of your previous residence. Make copies of keys for the new place. Make friends with neighbors and give a spare key to someone trustworthy. Be security conscious when considering where to stow a spare key otherwise.            
Gospel Musician Efua Black Celebrates Birthday With Father's Home
Takoradi-based gospel artiste, Mrs. Ellen Tsibuah also known in the music circles as Efua Black has donated assorted food items to the Father's Home Care Ministry at Anto Aboso in the Shama District as part of the celebrations marking her birthday.
Although Efua Black's birthday fell on Tuesday, 12 October, for the purpose of convenience, she chose to celebrate the occasion on Saturday, 16th of October to extend love to the orphans at the children's home.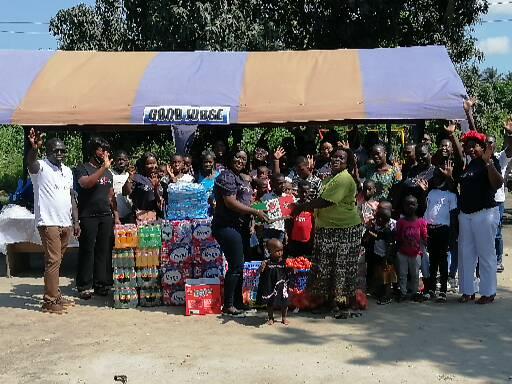 She donated numerous food items including fresh tomatoes, tomatoes pastes, pepper, frozen chicken, fish, onions biscuits, and drinks among others.
The children of the Home were engaged in numerous fun and exciting activities to put smiles on their faces and to give them a sense of belonging.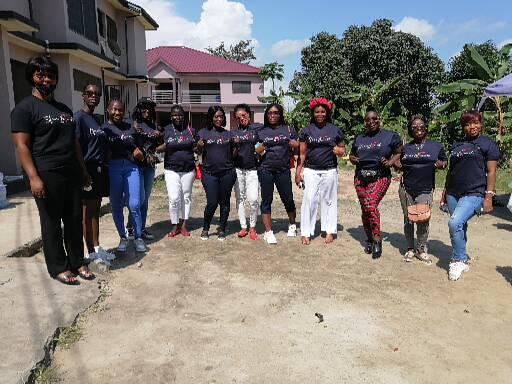 According to Efua, orphans also yearn for the presence of their parents when they see other kids in society with theirs and this phenomenon could affect their self-esteem when they don't get similar care and love.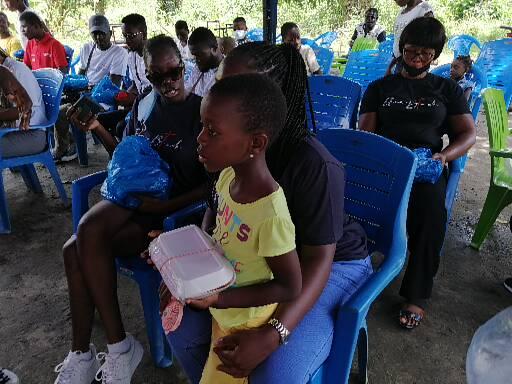 She added that spending her birthday through the extension of the love of Christ to the children was timely and a step in the right direction for her ministry.
"As a gospel artiste, my main purpose is to preach Christ through my music and extend the love of God to these children. I am here, to make them feel part of a bigger society. These children may feel some sense of loneliness when they see other children with their parents, this could affect their self-esteem, therefore, it's our responsibility as a society to enhance their sense of belonging and continue to show them, love  ".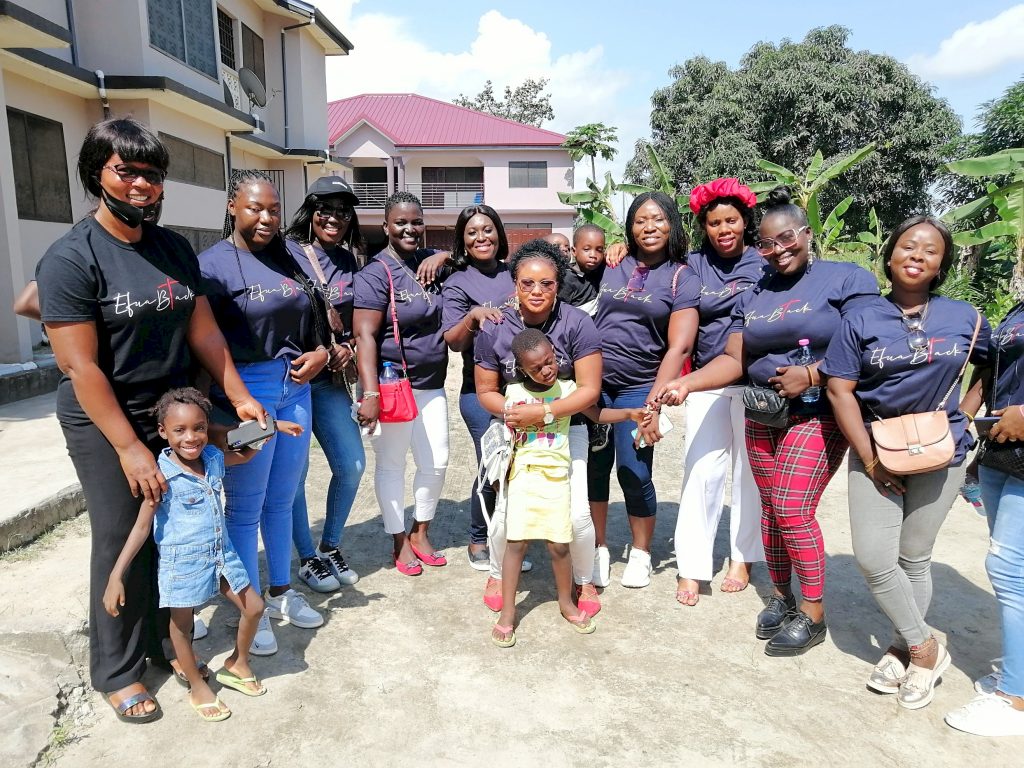 Efua expressed her heart warm gratitude to the caretakers of the Home for their services and advised them to continue doing more towards uplifting the plight of every child at the Home as there are more blessings in such work but could equally turn out to be a curse when the children are not managed well.
"The Bible says love to orphans and widows is one of the greatest blessings, if they are not well managed, it could be a curse for the caretakers, so it behooves on us to do our maximum best to secure the happiness of the children for God to also bless us", she stated.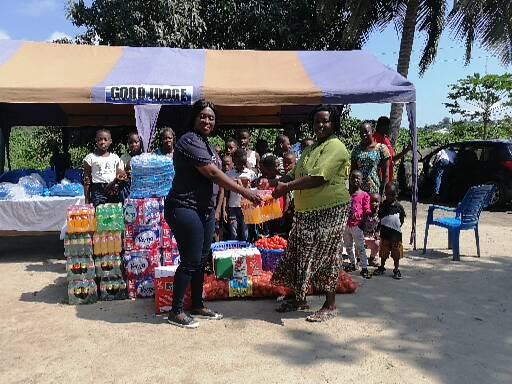 Efua black called on well-meaning Ghanaians, benevolent organizations, and the Government to extend helping hands to the Home.
She hinted at the   release  of  her second  single, title "Reign", a contemporary worship song  come Monday 18th October 2021.
Receiving the items on behalf of Father's Home Ministry, Janet Anderson, a parent at the children's home expressed gratitude and for the love and kind gesture of Efua Black and friends in considering to celebrate her birthday in the home since she could have chosen to mark it at any place of her choice.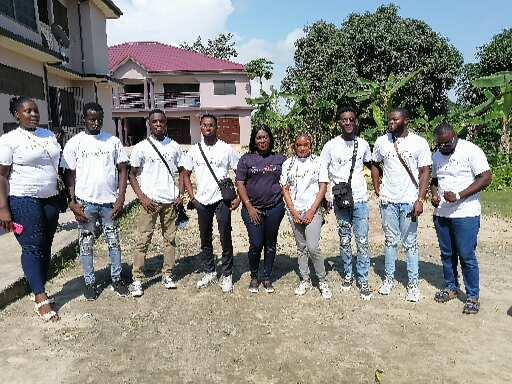 She thanked the team and prayed for God to replenish anything that had been lost through the sacrifice to put smiles on the faces of the children.
The Father's Home Care Ministry currently has 100 children who are being catered for with some in primary, Junior, and Senior High school as well as others in numerous Tertiary Institutions across the country.
Story by Kwame Offei