5 Ideas For Making Interactive YouTube Videos
YouTube's video ranking algorithm really likes viewer engagement. So, the more viewers interact with your content, the more potential viewers will have your video show up in their recommendations.
Easily boost your viewer engagement by making your videos interactive. By giving your viewers specific ways to interact with your video, you can increase the number of comments, likes, and click-throughs.
1. Invite your viewers to pause and comment to create a discussion.
You're probably already making your videos interactive without realizing it. If you remind your viewers to leave a comment in the call-to-action, then you're inviting them to interact with your content in a meaningful way.
To make a video more interactive, however, you should encourage your viewers to leave specific comments at certain times. Then, you should reply to their comments to get a discussion going, which can lead to even more comments.
Vlogger Niki Demar labelled one of her latest videos as "interactive" because she asked viewers to comment about her Coachella outfits. At certain points, she directed them to pause the video and share their thoughts below and asks them to download youtube videos for free.
2. Include poll cards to get instant viewer feedback.
In your Video Manager, you can add poll cards to any video you've uploaded. You can poll your viewers on everything from what they thought of your video to what their favorite flavor of ice cream is.
However, poll cards work best when you use them to collect valuable feedback about your content. Learn more about using poll cards in this post.
3. Utilize the YouTube Premieres feature so you can chat with your audience in real time.
If your channel is eligible for YouTube Premieres, then you can connect with your audience in real time before your next upload goes live. When you schedule a premiere, YouTube automatically generates a page where you can chat with your audience, and it notifies them about half an hour before your video goes live.
Vloggers aren't the only ones engaging with their viewers with this feature. Taylor Swift used a YouTube Premiere to answer fan questions before her new music video dropped.View image on Twitter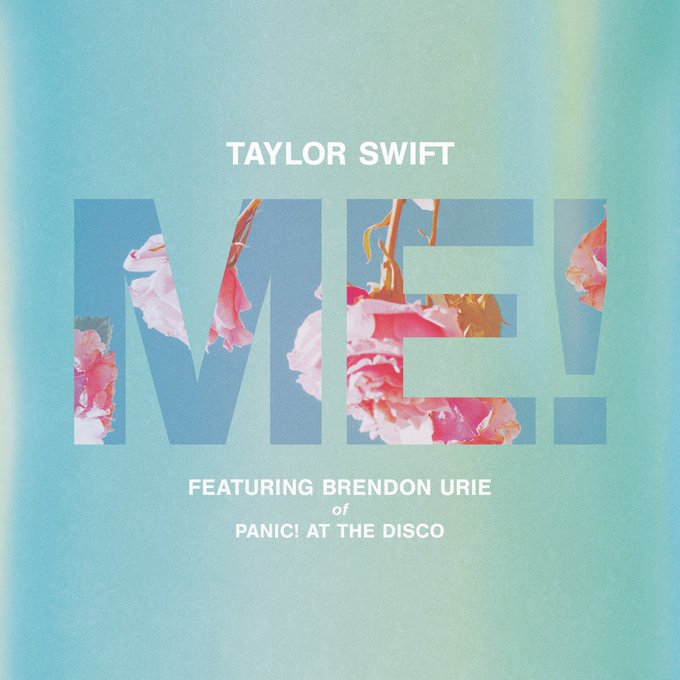 WELL GUYS it's almost midnight and my new song "ME!" featuring @brendonurie of @panicatthedisco will be out. In other news, the VIDEO will be out too and I can't wait to watch live with you (and answer some questions) as it premieres on @YouTube https://taylorswift.lnk.to/meTw/youtubemusic …128K1:25 AM – Apr 26, 201947.1K people are talking about thisTwitter Ads info and privacy
4. Create a scavenger hunt of click-throughs.
If you want your video to be super interactive, then you can create a click-through experience that links one video to another. Like a "choose your own adventure" book, this video idea requires a strong storytelling concept and a lot of planning.
Evan Edinger made an interactive video for Valentine's Day last year. You can watch it below and read more about how he did it here.
5. Instruct your audience to take the discussion to another platform with a unique hashtag.
Finally, you can take you video's interactive feature to a new platform by giving your audience a unique hashtag to use. Have them recreate your DIY, showcase their fan art, or simply share their excitement for your next upload.
Be sure to incorporate the results of this hashtag in a future video. For example, AmazingPhil created a video series in which he reacted to his Tumblr tag.
Interactive videos increase your viewers' enjoyment level as well as their engagement level. Get a discussion going, share poll cards, and get creative with ways to make your videos interactive.
Interested in getting your YouTube video discovered by masses of targeted fans? Click this link: www.promolta.com
About The Author: Kristen Harris enjoys listening to a wide range of music, from Taylor Swift to, on occasion, Celtic instrumental. She also spends her time writing, reading, and baking.
Call for entries: Lifebuoy Opens Applications for handwashing 'Chief Education Officers'
Unilever's Lifebuoy, the world's number one hygiene soap brand, has launched a creative competition that will see two (2) Chief Education Officers aged between 6-12years appointed to raise awareness on the importance of handwashing among school children.
Leveraging the power of peer-to-peer learning, the 'CEOs' will be selected from public and private schools in Ghana to help create impact by teaching other children about handwashing and personal hygiene in a series of fun and exciting activities.
The campaign dubbed 'Lifebuoy H for handwashing CEOs' is part of Lifebuoy's activities to mark Global Handwashing Day which occurs every year on the 15th of October.
 Global handwashing day is an international handwashing campaign dedicated to motivating and mobilizing people worldwide to improve their handwashing habits as a strategy for disease prevention.
In 2020, Lifebuoy launched the H for Handwashing campaign to transform the letter H into a symbol for handwashing and to integrate hygiene awareness into the school curriculum. In 2021, Lifebuoy launched its first ever children's book- an "H for Handwashing" alphabet book – in which children can explore the Alphabet with Azzy the horse. The book is intended to support school curricula all over the world, whenever and wherever children are taught the ABCs.
This year, Lifebuoy is going a step further by passing on the baton to the next generation who will teach their peers about handwashing, as studies have shown that children are more likely to change their behaviour when influenced by their peers.
Lifebuoy is encouraging Children from public and private schools in Ghana between the ages of 6-12years to take up this unique and exciting challenge.
Parents, Guardians and Teachers are also urged to encourage their children and pupils to participate in the competition by following these guidelines:
Share a 30- 45 seconds video of your child reciting their campaign manifesto by explaining what hygiene means to them and how they will promote better hygiene in their schools.
All entries must include the #GHD2022 #LifebuoyCEOgh #LifebuoyGHD22 #HforHandwashing hashtag and be submitted on Facebook and Instagram only via the brand's pages @LifebuoyGhana.
Entries are open until the 10th of October, 2022.
The two selected CEOs will get the chance to become part of Lifebuoy's award-winning 'H for Handwashing' movement and receive a certificate from the Unilever Ghana Leadership Team for their participation and commitment to the cause.  As part of celebrations to mark Global Handwashing Day, they will also visit the Unilever headquarters and factories to teach employees the importance of handwashing
The 'CEOs' will commit a minimum of ten hours a year to help spread the message of handwashing with soap to other children, at home and in schools. To enable them perform their roles, they will be trained in the use of Lifebuoy's decade-old and well-proven  behaviour change material which will equip them to take the message forward.
For more information, follow Lifebuoy on Facebook, Instagram and Twitter @LifebuoyGhana