Express yourself on World Emoji Day with DStv and GOtv
On 17 July, we are celebrating World Emoji Day, and what better way to spend the day than with entertainment that evokes some of the emotions associated with our favourite emojis? World Emoji Day is an unofficial holiday celebrated on 17 July. The day is deemed a "global celebration of emoji" and has been celebrated annually since 2014.
The first ever emoji was created by Shigetaka Kurita in 1999 as part of a team working on a mobile internet platform in Japan where he distributed the first 175 pixel emoji's.
Following the release of Apple's iOS6 the emoji keyboard has revolutionalised texting.
Whether you're feeling the love and seeing hearts or having a thumbs down kind of day, we have a show to suit any mood. Take a look at the shows below and let emotion take over.
[Celebration emoji]
Follow all of the excitement and drama of planning a wedding as engaged couples share the final steps on their journey to saying "I do" on the hugely successful Our Perfect Wedding Kenya, airing on Thursdays at 4:30pm on, Maisha Magic East, DStv channel 158 .
[Heart eyes emoji]
Tired of her mother's poor taste in men, Holly takes it upon herself to find her mom The Perfect Man. She creates a secret admirer for her mother, but things soon spiral out of control. Will her plan work? Find out Saturday 18 July at 3:30pm on M-Net Movies Zone, DStv channel 139 and 9:35am on GOtv channel 103.
[Lying face]
After her husband's death, Urmi is forced to raise her children single-handedly. Unfortunately, besides the struggles of being a single parent, her mother-in-law blames her for his death and continuously harasses her. Follow Urmi's journey on Lies of the Heart, every day at 8:00am on Zee World, DStv channel 166 and GOtv channel 125.
[Dancer Emoji]
We take a break from all the drama with the ultimate dance mix. Bring the party to your living room with your favourite DJs on Turn Up Fridays every Friday at 7:00pm on Africa Magic Urban (DStv channel 153) and Africa Magic Family (DStv Channel 154) and GOtv channel 102.
Shows that kids can watch without parental supervision
[Thumbs up]
It's time to take a break from all the seriousness and spend some time with everyone's favorite racing car Lightning McQueen. In Cars 2, McQueen and Mater travel around the globe in a fast-paced adventure that will have the family in stitches. You can catch the action on 18 July on M-Net Movies All Stars (DStv channel 111) at 2:00pm.
[Good idea emoji]
Science Max takes kids on a journey of discovery as they take a look at the science behind everyday things – and the not so everyday things. Topics include biology, ecology, physics and chemistry. Unleash your inner scientist, Saturdays at 1:05pm on Da Vinci (DStv channel 318) and 11:05am on GOtv channel 157.
So, take in all of the colourful emojis this World Emoji Day with DStv and GOtv- where there is a show for every mood.
Enjoy your favourite shows on the go with the DStv Now app . Update your details, make payments, and clear error codes with the MyGOtv and MyDStv apps available on Google Play and the App Store.
Gospel Musician Efua Black Celebrates Birthday With Father's Home
Takoradi-based gospel artiste, Mrs. Ellen Tsibuah also known in the music circles as Efua Black has donated assorted food items to the Father's Home Care Ministry at Anto Aboso in the Shama District as part of the celebrations marking her birthday.
Although Efua Black's birthday fell on Tuesday, 12 October, for the purpose of convenience, she chose to celebrate the occasion on Saturday, 16th of October to extend love to the orphans at the children's home.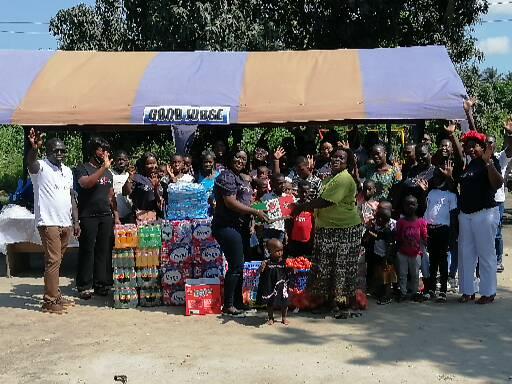 She donated numerous food items including fresh tomatoes, tomatoes pastes, pepper, frozen chicken, fish, onions biscuits, and drinks among others.
The children of the Home were engaged in numerous fun and exciting activities to put smiles on their faces and to give them a sense of belonging.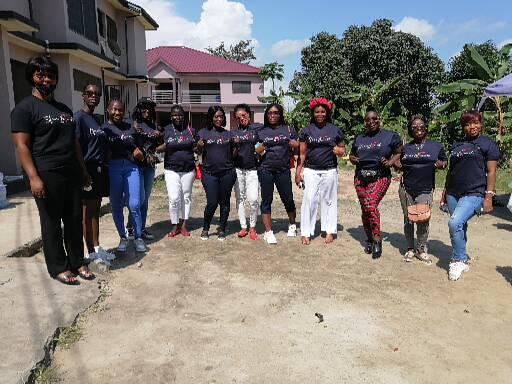 According to Efua, orphans also yearn for the presence of their parents when they see other kids in society with theirs and this phenomenon could affect their self-esteem when they don't get similar care and love.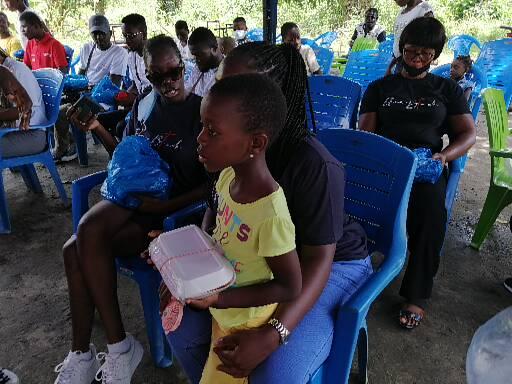 She added that spending her birthday through the extension of the love of Christ to the children was timely and a step in the right direction for her ministry.
"As a gospel artiste, my main purpose is to preach Christ through my music and extend the love of God to these children. I am here, to make them feel part of a bigger society. These children may feel some sense of loneliness when they see other children with their parents, this could affect their self-esteem, therefore, it's our responsibility as a society to enhance their sense of belonging and continue to show them, love  ".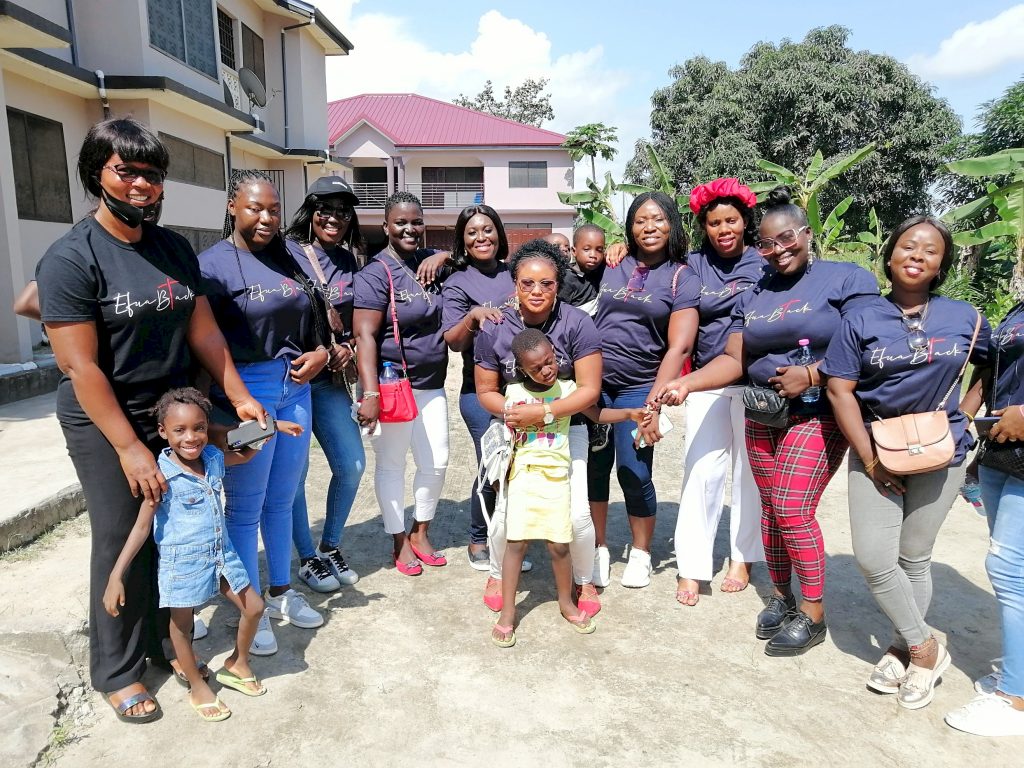 Efua expressed her heart warm gratitude to the caretakers of the Home for their services and advised them to continue doing more towards uplifting the plight of every child at the Home as there are more blessings in such work but could equally turn out to be a curse when the children are not managed well.
"The Bible says love to orphans and widows is one of the greatest blessings, if they are not well managed, it could be a curse for the caretakers, so it behooves on us to do our maximum best to secure the happiness of the children for God to also bless us", she stated.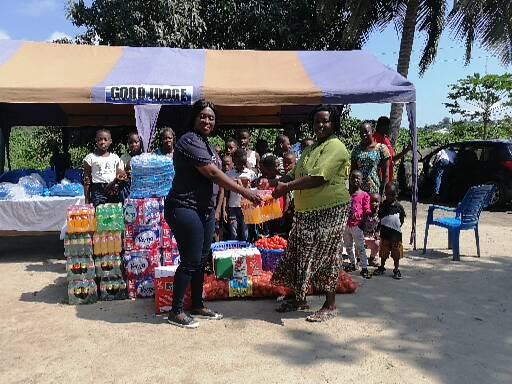 Efua black called on well-meaning Ghanaians, benevolent organizations, and the Government to extend helping hands to the Home.
She hinted at the   release  of  her second  single, title "Reign", a contemporary worship song  come Monday 18th October 2021.
Receiving the items on behalf of Father's Home Ministry, Janet Anderson, a parent at the children's home expressed gratitude and for the love and kind gesture of Efua Black and friends in considering to celebrate her birthday in the home since she could have chosen to mark it at any place of her choice.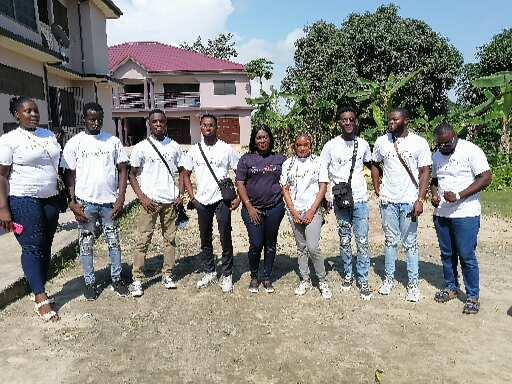 She thanked the team and prayed for God to replenish anything that had been lost through the sacrifice to put smiles on the faces of the children.
The Father's Home Care Ministry currently has 100 children who are being catered for with some in primary, Junior, and Senior High school as well as others in numerous Tertiary Institutions across the country.
Story by Kwame Offei