FEATURE: Living the African Dream
We often hear stories of the American Dream. From the time of Ellis Island until this very day, we are used to hearing stories of foreigners from all around the world moving to America in search for a better life. However, little is spoken about the African Dream. The dream that many sons and daughters of the African Diaspora possess. A yearning, a calling to return home to the motherland. Some wanting to explore their African roots, some looking to escape systematic oppression, while others looking to explore nature and embrace Africa's natural resources.
My name is Rashad McCrorey I am the owner of Africa Cross-Culture my Black owned tourism company which escorts guest to the African countries of Egypt, Ghana, Kenya, Nigeria and Rwanda. While visiting the West Africa country of Ghana on a business trip cut short by the COVID-19 pandemic, I made the unexpected decision to stay in Ghana indefinitely rather than return home to New York City. For the last 66 days, I have been living the African Dream.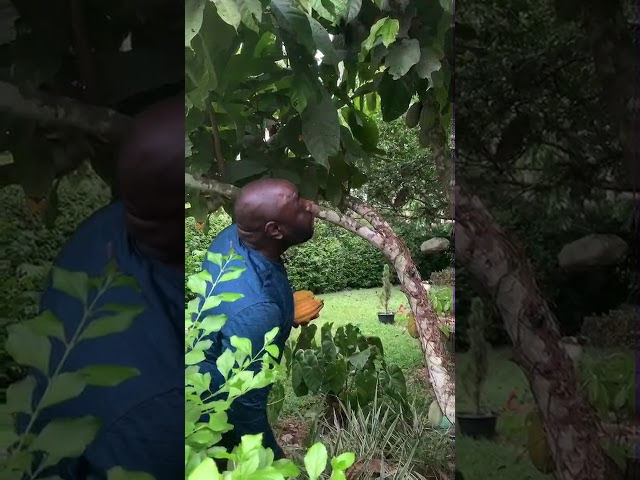 Hygiene and Sustainability
I wake up every morning and prepare my morning bath. I draw 2 to 3 full buckets of water from the bins located outside my home, take half the water and boil it in a pot. Once boiled, I pour and mix the hot water with the cold, and that is how I enjoy a nice warm bathing session twice a day. I was born and raised in Harlem, New York. For the first time in my life I am regularly visiting a farm, picking fresh vegetables such as cocoa yam from the ground and fresh fruits like cocoa, plantain, and papaya off trees. At the town markets, I purchase all kinds of fruits and vegetables. Many of them much sweeter and in some cases larger than in America especially the mangoes. If the natural fruits are not bigger, as in the case of bananas, which are significantly smaller, all the fruits have seeds in them. I remember as a child introduced to seedless grapes and watermelon. Little did I know fruits with seeds in them would become a missed rarity in the United States.
When I do eat meat (veggies and vegans do not kill me) seeing the chickens that I will be eating has brought my awareness to how we eat in America. I witness the chicken actually eating real worms from the ground. The chickens are fed natural rice and corn, not enhanced steroid filled corn. I have learned to cook a handful of Ghanaian dishes and snacks. I have cooked Banku my favorite Ghanaian dish from scratch, Banku is a mixture of cassava, and corn dough with a sprinkle of salt. I have made plantain chips and peanuts for snacks, by frying and baking them outside using coal, oil and a steal pan. I have prepared guacamole, black pepe aka shito (from the name alone I used to not like shito, I hope you get it), and tomato sauce from only the help of a blender. Eating natural and healthy is something I have never done consistently in my life. It is amazing how much weight I have lost, and how well I am toning up even though I been eating very hearty every day.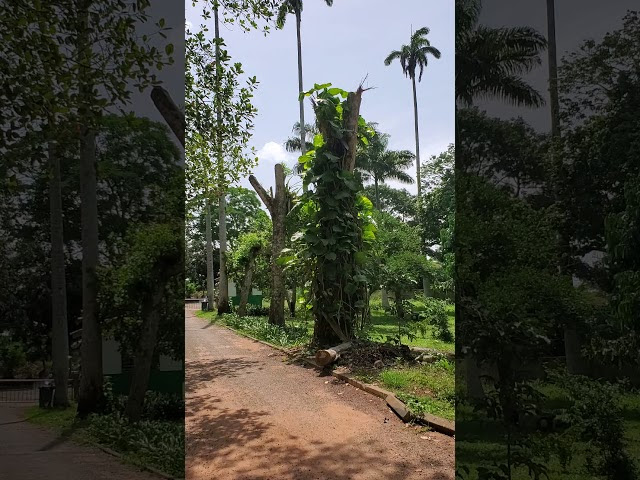 Health
This has been a blessing beyond my wildest imagination as far as social distancing. I am staying is spacious, sunny and safe location. Since 2 years old I have suffered from chronic asthma, as much as I would like to share I found a natural remedy, as of now I have not. However, all the pharmacies in my immediate area and from previous experience throughout the country as a whole has always had my asthma medication at a significantly reduced price. For those who are aware of asthma medication. You can purchase 5 days worth of prednisone (a medication used to treat someone who has already had an asthma attack), an asthma controller inhaler, and a relief inhaler both which last for a month all for around $12 a month.
What's Next
No guest, no events, no meetings, just life. How long will I be here? As of now, the plan is indefinitely. I experience homesickness; I miss my children, mom, friends. I worry about my apartment; I still don't know how I will make rent long term. On the bright side, I will not garner heavy electricity and gas bills and with the exception of my gym membership, I have been able to cancel all my monthly subscriptions without hassle. A flight is said to be helping U.S citizens in Ghana to return home mid-May, I will consider taking that flight, but I am still comfortable here. My father who passed away last August, used to say never where out your welcome, so I am mindful that during this time it is possible for me to stay to long as the virus is just hitting Africa. I've notice the virus hitting Algeria, Morocco, Egypt (Arabic Africa) and South Africa which has a heavy European population. But and a big but, I am one of the people who was late to realize that black Americans were being infected in the United States and now due to health and environmental injustice we have the highest death rate of the virus. I do not want to make the same mistake twice. If I have to leave, I would prefer to leave too early than too late. Nevertheless, the reality is, now I still feel safer and healthier here in Ghana than I would currently be in New York City. My home New York is still facing over 200,000 cases of the virus, and I have yet to see compelling evidence that things are getting better enough for me to leave this remote mountain location for New York City out of all locations.
Another timeline I have decided to go by is my business schedule. We currently have a group trip planned to Egypt for the week of August 7 to August 13. Which at this point I'm almost sure will be postponed. I speak to my Egypt staff weekly to keep me abreast, as Egypt was actually one of the first major world tourism focused countries to close. I am open to staying on the continent until that trip is completed. It is a realistic possibility for me to go straight to Egypt from Ghana then to return home to America, after Egypt in August. Then of course, when things come closer to returning to normal back home that will also be an opportunity for me to come home. I can't just abandon my home, It's easy for people to say I should stay forever, but I still have to settle my affairs at home before I can ever truly consider relocating.
Conclusion
Sometimes I wonder why Rashad McCrorey have been chosen to experience the African dream during what I believe is the greatest would crisis since WWII. I am happy, healthy and prospering during a world pandemic and recession. A black American, chronic asthmatic, has been relocated to the Mountains of West Africa, inside of a 160-acre garden, in the middle of the woods during the spread of a highly contagious virus. Black Americans have suffered extreme casualties due to decades of environmentally injustice. As my story continues to develop before his passing, my dad shared me that a written record is better than a mental memory so I will continue to share my story. I ask you all to please keep my in your prayers, meditations, and positive thoughts. Just like the American Dream, the African Dream isn't perfect but it is where the ancestors want me to be during this critical point in history. When we are passed this, my goal is to be in position to help you live your African Dream also.
By Rashad McCrorey
Maximizing Profits From Playing Crash Games in Crypto Casinos
The idea of playing any casino game is for fun and to make money while at it. When it comes to casino games, there are many games you can play; some are pure games of chance, while others require certain skills. Whichever type of game you choose, you can make a lot of profit.
Our attention today was drawn to crash games for their insane profitability. In a crash game, you can bag a massive profit as it comes with several multipliers that can boost your profit. A crash casino doesn't even have a limit on how high these multipliers can go, which allows you to win big. Keep reading to learn more about how to be profitable by playing crash games.
What is crash gambling?
When you think about crash gambling, what first comes to mind is forex trading, where you buy and sell stock. However, the crash game is quite different but fast-paced. The gameplay of the crash game is quite straightforward and very engaging.
The game's concept is such that a crash casino gives punters a period to place bets. After the betting period has elapsed, the odds start to grow till the growth vector randomly crashes. As such, players must cash out before the multiplier stops if they want to win.
How to maximize profit by playing crash games?
Whether you're a new punter to the crash casino game or an enthusiast player, making a profit is the ultimate goal. Unlike other casino games, a crash game is purely a game of luck. As such, there's no skill needed to predict when the game will "crash." While the crash games are completely random, that doesn't mean there aren't strategies you can use to make them profitable. Below are a few strategies you can use at a crash casino to be profitable in the game.
●     Start with small bets
The first trick you can use to profit in a crash casino is to start with small bets. Since you don't have an endless bankroll, starting with small bets is important. Placing small bets at the beginning of the game gives you a feel of how the game performs. After a series of sessions, you can tell an average number of the game often crashes above. So, even if you may lose at the beginning because you're still trying to get acquitted with the game, you will win more in the long run, especially if you increase your bet size later on in the game.
●     Automate your bets
Another thing you can do to make more profit in a crash casino is to use the automated betting option. Most crash games come with this option which allows you to place a set amount of bet and cash out at a set value every time. This option will continually place bets for you if you have funds in your account. So all you have to do is sit tight and watch the gameplay while you count the profits. But one thing you should remember when using this automated betting option is to keep your bet amount small.
●     Use a licensed casino
Any crash casino you use must be licensed. Nothing is as frustrating as playing with real money at a casino and winning big but being unable to withdraw your funds or the winnings. This problem is very common with unlicensed casinos. Casinos that aren't licensed are often shady and tweak their games, so players lose often. As such, you must do due diligence to research the casino's license where you decide to play the crash game. Ensure the casino is licensed by a reputable licensing body and audited for fairness by independent bodies.
●     Use professional strategies
Finally, there are professional playing strategies you can apply in crash games that will give you an edge to make a profit. Especially if you're a high roller, you must familiarize yourself with these playing strategies to help improve your chance of success. These strategies include the likes of Labouchere, D'Alembert, Fibonacci, and Martingale, amongst others. These strategies work by varying your bet amount based on the outcome of each game session such that you make the most profit.
Playing at a crypto crash casino is a great way to save time, have fun, and make some money. Even though it's an exhilarating game of chance, you can still make it profitable. By using the strategies in this guide, you will improve your chance of making a profit.