FEATURE: Living the African Dream
We often hear stories of the American Dream. From the time of Ellis Island until this very day, we are used to hearing stories of foreigners from all around the world moving to America in search for a better life. However, little is spoken about the African Dream. The dream that many sons and daughters of the African Diaspora possess. A yearning, a calling to return home to the motherland. Some wanting to explore their African roots, some looking to escape systematic oppression, while others looking to explore nature and embrace Africa's natural resources.
My name is Rashad McCrorey I am the owner of Africa Cross-Culture my Black owned tourism company which escorts guest to the African countries of Egypt, Ghana, Kenya, Nigeria and Rwanda. While visiting the West Africa country of Ghana on a business trip cut short by the COVID-19 pandemic, I made the unexpected decision to stay in Ghana indefinitely rather than return home to New York City. For the last 66 days, I have been living the African Dream.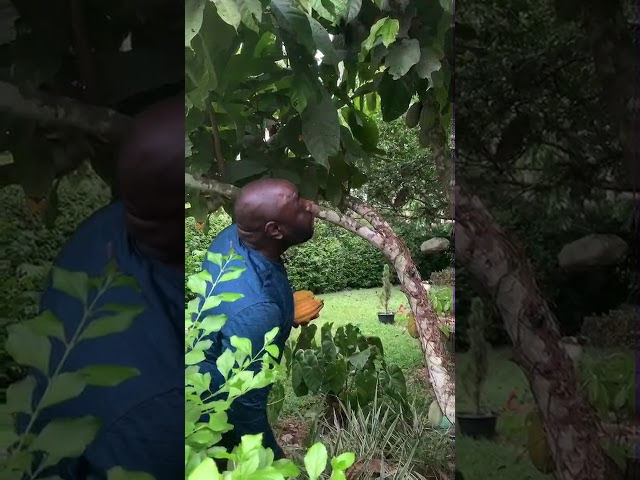 Hygiene and Sustainability
I wake up every morning and prepare my morning bath. I draw 2 to 3 full buckets of water from the bins located outside my home, take half the water and boil it in a pot. Once boiled, I pour and mix the hot water with the cold, and that is how I enjoy a nice warm bathing session twice a day. I was born and raised in Harlem, New York. For the first time in my life I am regularly visiting a farm, picking fresh vegetables such as cocoa yam from the ground and fresh fruits like cocoa, plantain, and papaya off trees. At the town markets, I purchase all kinds of fruits and vegetables. Many of them much sweeter and in some cases larger than in America especially the mangoes. If the natural fruits are not bigger, as in the case of bananas, which are significantly smaller, all the fruits have seeds in them. I remember as a child introduced to seedless grapes and watermelon. Little did I know fruits with seeds in them would become a missed rarity in the United States.
When I do eat meat (veggies and vegans do not kill me) seeing the chickens that I will be eating has brought my awareness to how we eat in America. I witness the chicken actually eating real worms from the ground. The chickens are fed natural rice and corn, not enhanced steroid filled corn. I have learned to cook a handful of Ghanaian dishes and snacks. I have cooked Banku my favorite Ghanaian dish from scratch, Banku is a mixture of cassava, and corn dough with a sprinkle of salt. I have made plantain chips and peanuts for snacks, by frying and baking them outside using coal, oil and a steal pan. I have prepared guacamole, black pepe aka shito (from the name alone I used to not like shito, I hope you get it), and tomato sauce from only the help of a blender. Eating natural and healthy is something I have never done consistently in my life. It is amazing how much weight I have lost, and how well I am toning up even though I been eating very hearty every day.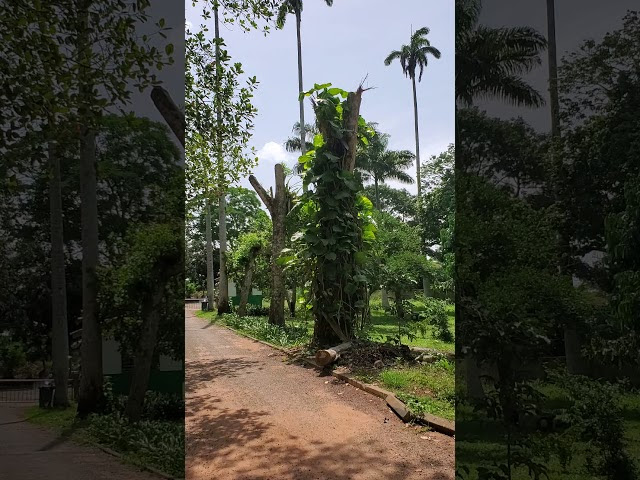 Health
This has been a blessing beyond my wildest imagination as far as social distancing. I am staying is spacious, sunny and safe location. Since 2 years old I have suffered from chronic asthma, as much as I would like to share I found a natural remedy, as of now I have not. However, all the pharmacies in my immediate area and from previous experience throughout the country as a whole has always had my asthma medication at a significantly reduced price. For those who are aware of asthma medication. You can purchase 5 days worth of prednisone (a medication used to treat someone who has already had an asthma attack), an asthma controller inhaler, and a relief inhaler both which last for a month all for around $12 a month.
What's Next
No guest, no events, no meetings, just life. How long will I be here? As of now, the plan is indefinitely. I experience homesickness; I miss my children, mom, friends. I worry about my apartment; I still don't know how I will make rent long term. On the bright side, I will not garner heavy electricity and gas bills and with the exception of my gym membership, I have been able to cancel all my monthly subscriptions without hassle. A flight is said to be helping U.S citizens in Ghana to return home mid-May, I will consider taking that flight, but I am still comfortable here. My father who passed away last August, used to say never where out your welcome, so I am mindful that during this time it is possible for me to stay to long as the virus is just hitting Africa. I've notice the virus hitting Algeria, Morocco, Egypt (Arabic Africa) and South Africa which has a heavy European population. But and a big but, I am one of the people who was late to realize that black Americans were being infected in the United States and now due to health and environmental injustice we have the highest death rate of the virus. I do not want to make the same mistake twice. If I have to leave, I would prefer to leave too early than too late. Nevertheless, the reality is, now I still feel safer and healthier here in Ghana than I would currently be in New York City. My home New York is still facing over 200,000 cases of the virus, and I have yet to see compelling evidence that things are getting better enough for me to leave this remote mountain location for New York City out of all locations.
Another timeline I have decided to go by is my business schedule. We currently have a group trip planned to Egypt for the week of August 7 to August 13. Which at this point I'm almost sure will be postponed. I speak to my Egypt staff weekly to keep me abreast, as Egypt was actually one of the first major world tourism focused countries to close. I am open to staying on the continent until that trip is completed. It is a realistic possibility for me to go straight to Egypt from Ghana then to return home to America, after Egypt in August. Then of course, when things come closer to returning to normal back home that will also be an opportunity for me to come home. I can't just abandon my home, It's easy for people to say I should stay forever, but I still have to settle my affairs at home before I can ever truly consider relocating.
Conclusion
Sometimes I wonder why Rashad McCrorey have been chosen to experience the African dream during what I believe is the greatest would crisis since WWII. I am happy, healthy and prospering during a world pandemic and recession. A black American, chronic asthmatic, has been relocated to the Mountains of West Africa, inside of a 160-acre garden, in the middle of the woods during the spread of a highly contagious virus. Black Americans have suffered extreme casualties due to decades of environmentally injustice. As my story continues to develop before his passing, my dad shared me that a written record is better than a mental memory so I will continue to share my story. I ask you all to please keep my in your prayers, meditations, and positive thoughts. Just like the American Dream, the African Dream isn't perfect but it is where the ancestors want me to be during this critical point in history. When we are passed this, my goal is to be in position to help you live your African Dream also.
By Rashad McCrorey
Benefits of Consuming Tea
Tea has been consumed by people all across the globe for hundreds of years, and with good reason. A number of tests have been shown to improve your immune system, reduce inflammation, and potentially prevent cancer and heart-related disorders.
While some teas offer various health benefits more than others, there are quite a lot of proven results that consuming tea on a regular basis might improve your overall health.
If you are looking for wholesale glass teapots, you should contact professional glass bottle manufacturing companies. Get ready to get some tea action because we're about to reveal some of the essential health benefits of some of the most renowned teas around the globe.
1. White Tea
White tea extracts are made from processing the Camellia sinensis plant. This plant is mainly harvested in China or India and has a delicate flavor. It's also the tea with the least amount of processing.
According to research, due to its high quantity of antioxidants, it may be the most efficient tea in combating many forms of cancer. White tea includes a significant amount of tannins, fluoride, and catechins compounds, all of which can make your teeth stronger, combat plaque, and make them more immune to the effects of acids and sugar.
This kind also has the lowest caffeine content, making it a good choice for tea users who are looking forward to restricting their intake of caffeine.
2. Herbal Teas
Herbal teas, also popularly known as tisanes. Their components are quite similar to that of white teas, but instead of tea leaves, they consist of a unique blend of spices, certain herbs, fresh fruits, and some other specific types of plants. Herbal teas are known for their relaxing qualities because they don't have a high concentration of caffeine.
Herbal teas come in a variety of flavors, each with its own set of advantages. The following are some of the most renowned herbal tea products:-
Chamomile tea — Aids in reducing menstruation discomfort and muscle spasms, as well as improving sleep and relaxation and lowering stress levels.
Rooibos — helps in maintaining the blood pressure and oxygen circulation, improves the concentration of good cholesterol and reduces the levels of bad cholesterol, keeps healthy dark hair and vibrant skin, and relieves any type of allergies.
Peppermint – The Peppermint herbal tea generally contains menthol, which can help with nausea, reduce constipation, aids in maintaining a proper bowel movement, and cure certain motion sicknesses.  Moreover, it also aids in lowering severe headaches or migraines.
Ginger — Aids in the prevention of morning sickness, the treatment of persistent dyspepsia, and the relief of osteoarthritis-related joint pain.
Hibiscus — Maintains the level of blood pressure and lipid levels, aids in the proper functioning of the liver, can curb sugar cravings, and prevent the formation of kidney stones. 
3. Green Tea
The green tea leaves mainly come from China. There the tea leaves are Furst roasted or pan-fried. However, certain green teas which come from Japan are more typically steamed.
They are primarily stored in a glass jar. Green tea leaves are a rich concentration of flavonoids, which can improve the functioning of your cardiovascular system by maintaining the levels of cholesterol in your body. It also helps in improving the process of blood clotting. This sort of tea has been shown in studies to aid in lowering the levels of triglycerides, overall cholesterol, and blood pressure.
Green tea has been linked to malignancies of the breast, liver, colon, and prostate, and according to other studies. This tea kind has also been proved to be anti-inflammatory, which aids in maintaining clear, bright skin.
Matcha, a specific type of green tea, has become increasingly popular in the last few years. Matcha is a premium, top-quality green tea powder prepared from the whole leaves of shade-grown tea bushes. 
Matcha has a significantly higher concentration of antioxidants than regular green tea because it is the only type of tea consumed by the leaves. Some people believe that the benefits of a single cup of matcha are the same as the benefits of drinking ten cups of regular green tea.
4. Black Tea
Apart from providing green tea, the tea leaves of some of the Camellia sinensis plants are also used to manufacture black tea. On the other hand, black tea is made by drying and fermenting the leaves, giving it a darker color and a richer flavor.
Because black tea contains caffeine, unlike many other varieties, it's crucial to keep track of how much you drink. When you drink a cup of black tea, you get flavonoids, which fight inflammation and maintain a healthy immune system.
However, you don't have to drink black tea to reap the benefits of its antioxidants. To ease pain and reduce swelling. Moreover, the black tea leaves can be heated, cooled, and then pressed on minor wounds, bruises, and scrapes, acting as an effective first aid. Inflammation-induced by black tea can also be relieved by a soak in black tea.
5. Oolong Tea
Various products of green, as well as black teas, are made from the same species of plant. The difference lies in the way the tea is processed: green tea is left to oxidize only a little, but black tea is left for a more extended period to oxidize until it turns black. Because oolong tea is halfway between the two, it is slightly oxidized. The color and distinctive flavor of oolong tea are due to its partial oxidation.
L-theanine, an amino acid found in oolong tea, helps to lower anxiety while also increasing alertness and focus. L-theanine has been discovered to aid in the prevention of cognitive illnesses such as Alzheimer's.
Polyphenols in oolong tea have been associated with considerably lowering inflammation, limiting the growth of cancer cells, and reducing the issues of type 2 diabetics.
Final Thoughts
Many health-conscious individuals have made herbal teas a daily part of their lives because of their numerous benefits. And apart from having these benefits, it does not accompany any side effects, unlike any allopathic medicine. This makes the consumption of green teas a much safer choice.