Gabby Union, Halle Berry, Alicia Keys, Kelly Rowland sizzle on 2013 BET Honors red carpet
<![CDATA[]]>
<![CDATA[It was a huge night in Washington D.C. Saturday night as celebs made their way to the 2013 BET Honors taping at the Warner Theater.  Check out the celebs who hit up the Nation's Capitol to honor a few good people for a few good causes...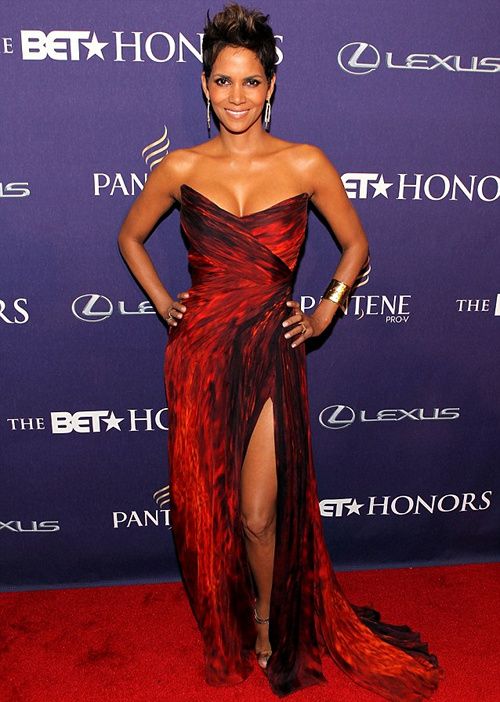 Yes Halle!  Ms Berry took command of last night's red carpet in a fiery look of her own.  In a strapless red & black watercolor high slit gown, Halle made her way to the 2013 BET Honors show as she received the Humanitarian Award (from Phylicia Rashad) for her work with the Jenesse Domestic Violence Center.
The 46-year-old pretty much shut it down looking flawless as ever.  And she posed it up with Alicia Keys and BET's President Debra Lee.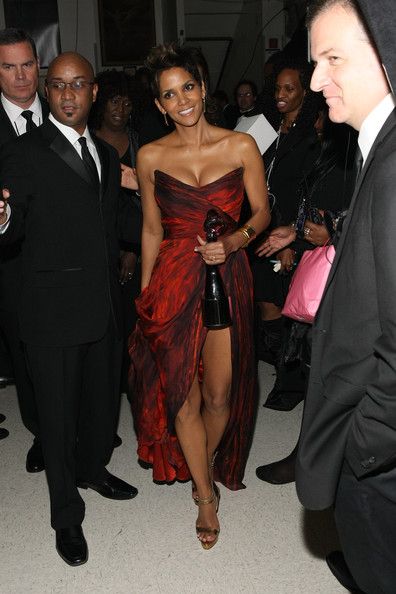 The gorgeous mom was spotted backstage carrying around her Award. We just want to pause and take her fabulousness all in for a moment….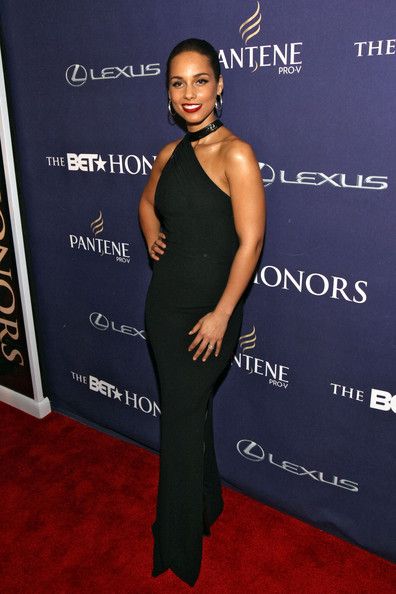 Speaking of Alicia, she hit the carpet in this sexy black gown.  But she took the stage in a red cropped top and matching maxi skirt to perform "Brand New Me" for Ms. Berry.  She looked fab.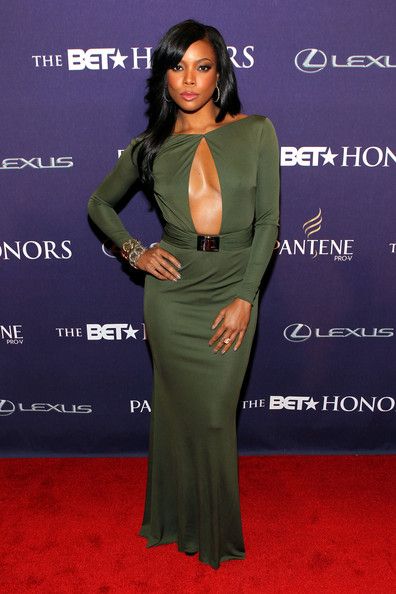 Host Gabrielle Union was on her sexy tip last night.  She looked amazing in an army green long sleeved, bust-cut out curve hugging dress for the carpet. She kept the laughs going throughout the night with her seemingly dozens of outfit changes.  And the fact she told the joke again about Dwyane putting a ring on it, it makes us think homegirl is really pushing for it these days.  So much for those "we're not rushing thigns" quotes….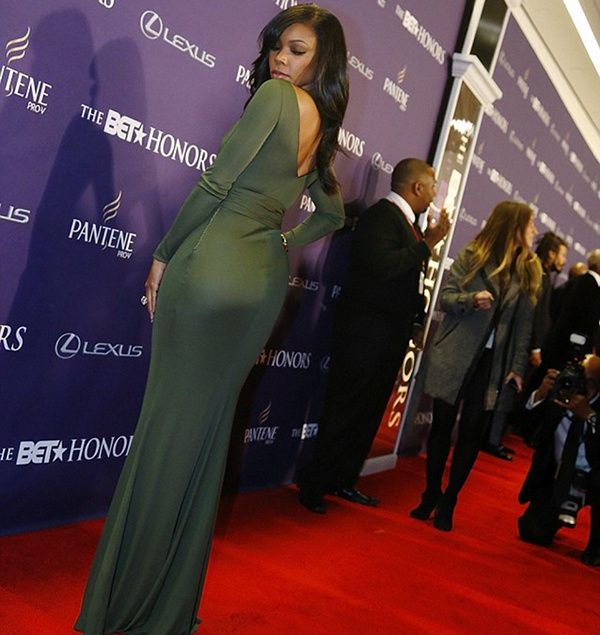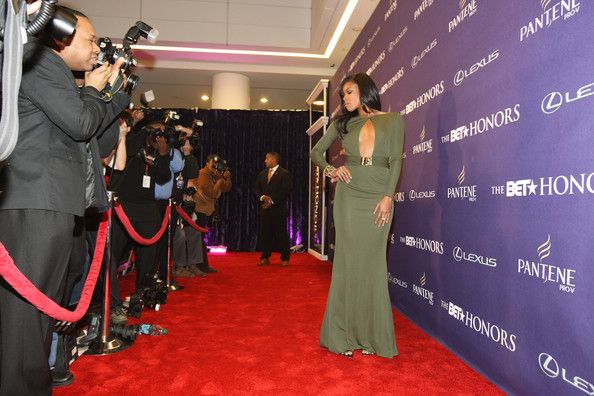 Super hot look for her.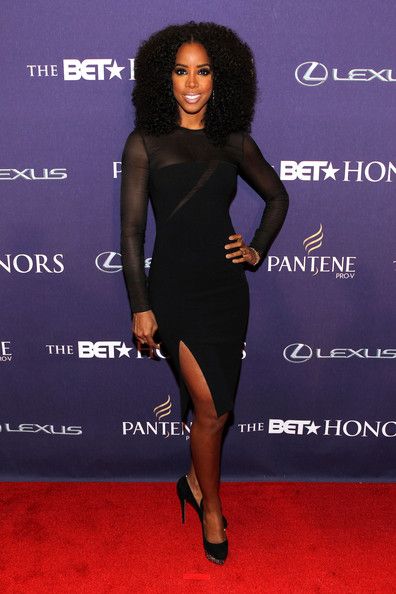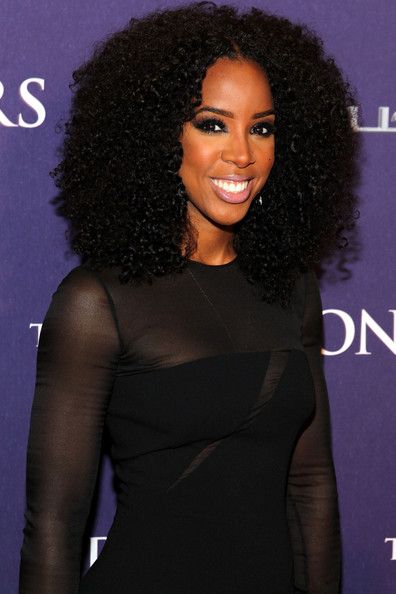 Kelly Rowland was also there bringing the sexy in her black dress with a thigh high slit.  She was on hand to present an Award to Chaka Khan.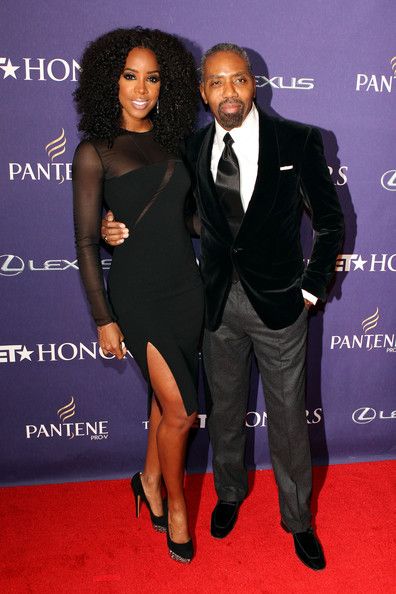 She posed it up with Luis Carr, EVP of Marketing for the network.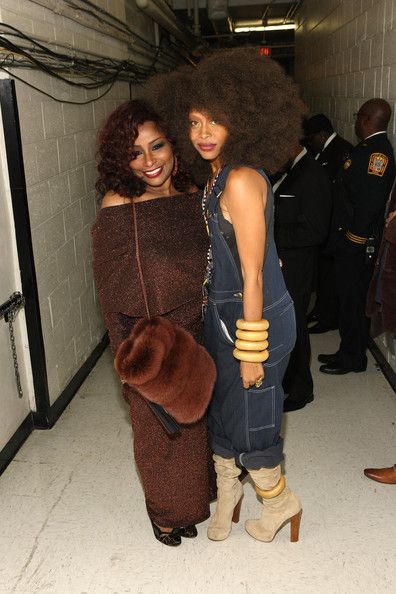 Backstage, Chaka Khan and Erykah Badu had some girl time posing it up for the cameras.  Chaka, looking svelte in her bronzed gown, was there to receive a tribute.  And it was Ledisi who sang "Everlasting Love" to honor the diva.  Wayne Brady also hit the stage to sing Happy Birthday to her. Erykah Badu was on hand to open the show with "What Cha Gonna Do For Me", another tribute for Chaka.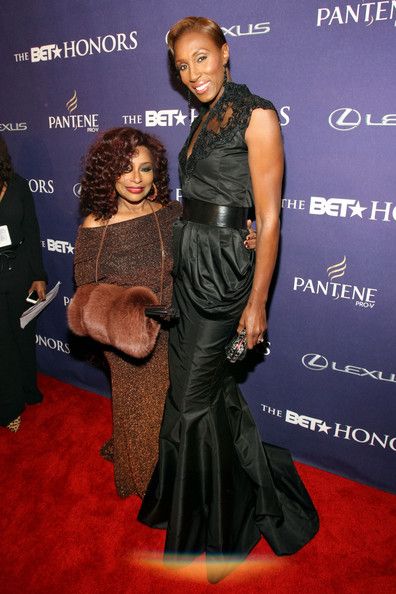 And out on the carpet, Chaka posed it up with fellow honoree Lisa Leslie.   Lisa rocked a gorgeous black Angelo Dean gown while being presented for an award (by Anthony Anderson) for her excellence in athletics.  Brandy was also there to perform in her honor.
Beautiful dress for Lisa as she hit the carpet with her hubby!
Hey Laz Alonso.  The "Deception" star looked yummy as usual.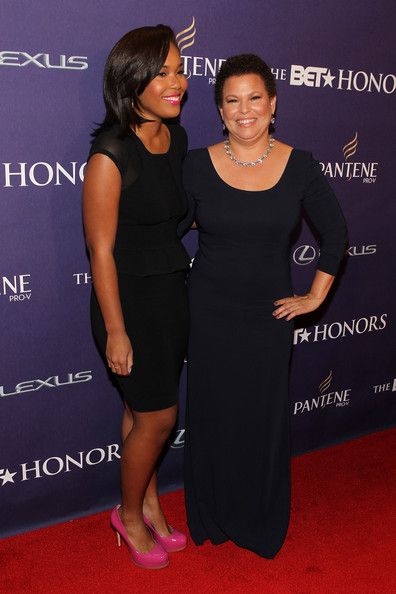 Debra Lee hit the carpet, in an age appropriate look finally, with her daughter and Stephen Hill.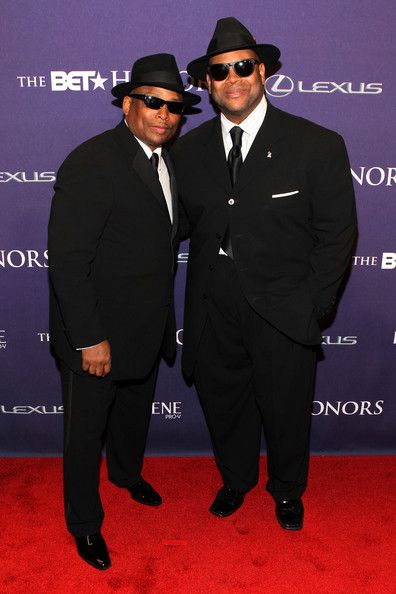 Jimmy Jam and Terry Lewis hit the stage to rock out with two of their hits from the 80's.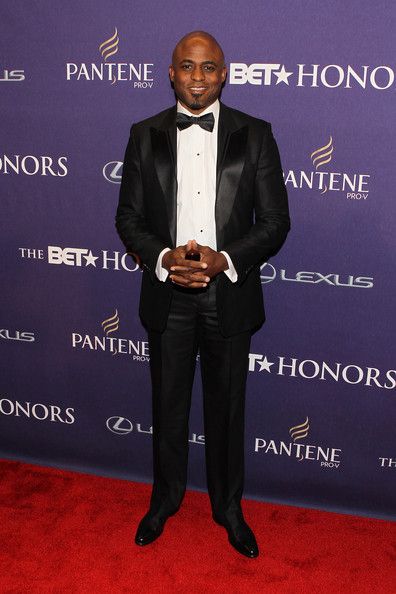 Mr. Wayne Brady kept it dapper on the carpet.
Funny guys Cedric The Entertainer (who was there to present to TD Jakes) and Anthony Anderson kicked it backstage.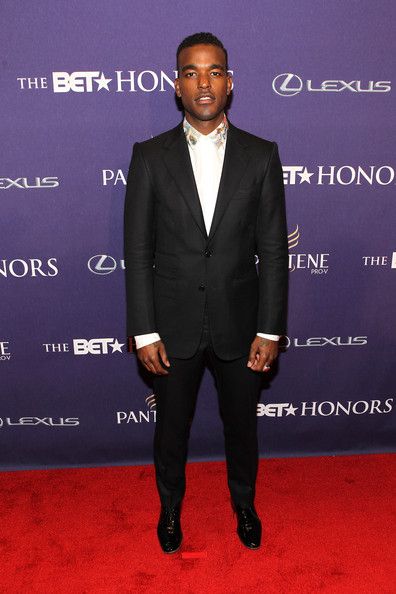 Singer Luke James hit the carpet before the show.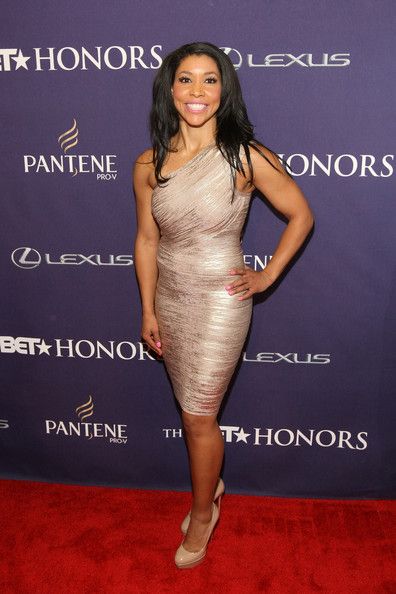 Celebrity trainer Jeanette Jenkins showed off her cute figure in her gold Herve Leger dress.
Ledisi looked like she was channeling a mermaid.  Hope this look translates properly on TV as she sang the tribute for Chaka Khan.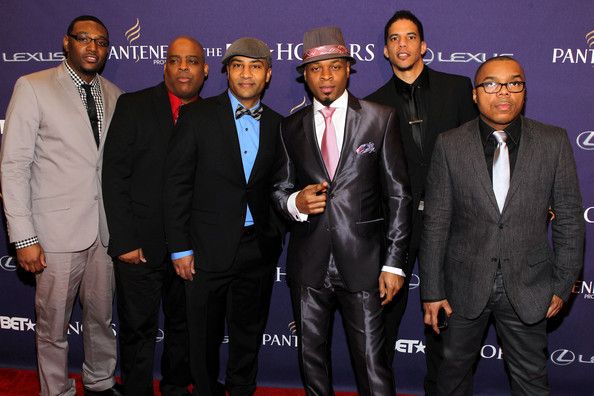 Mint Condition brought back their cool with a performance of "Breakin' My Heart."
Actress Kat Graham looked great on the carpet.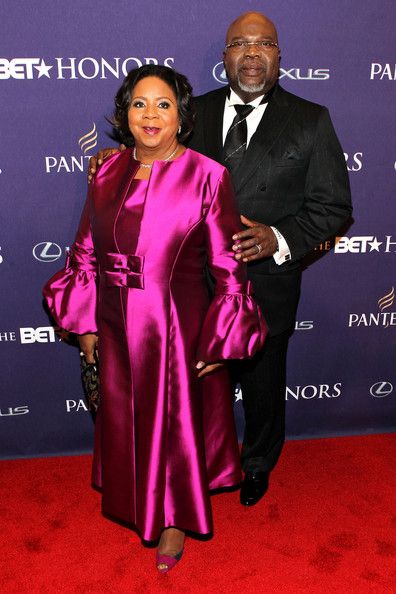 Bishop TD Jakes, hitting the carpet with his wife, was there to receive the Award for Education.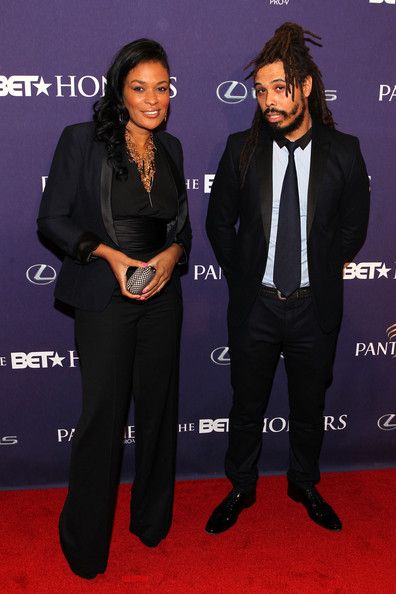 Beverly Bond made her way to the event of course with Bazaar Royale.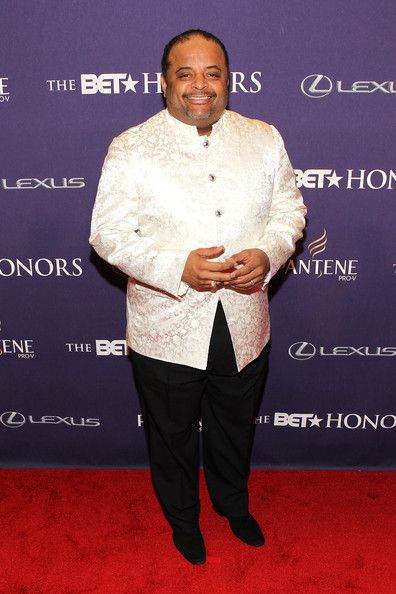 And political correspondent Roland Martin made a statement with this white brocade jacket. The 2013 BET Honors will air February 11th.]]>
Apple Music Live announces a Mary J. Blige one-night-only performance
Grammy award-winning and Academy award nominated artist, actress, producer and entrepreneur Mary J. Blige will host a performance for one-night-only to celebrate her life and music that will be available to stream exclusively on Apple Music in over 165 countries on July 27th at 7:00 PM PST. Blige's performance at New York City's historic United Palace will feature a career-spanning setlist and reflections from her unparalleled career in music.
Blige will be the latest artist to take the stage for Apple Music Live, the exclusive live performance series on Apple Music giving the biggest stars in music a global platform to connect with audiences around the world.
Launched this spring, Apple Music Live has previously featured exclusive live streamed performances from global chart-toppers Harry Styles and Lil Durk, available to watch on-demand on Apple Music.
Mary J. Blige quote: "The last year of my career in particular has been an exciting ride. From continuing to act, to recording and releasing my 15th studio album, growing and expanding different businesses like Sun Goddess and Sister Love Jewelry, to performing at the Super Bowl, launching my Strength of a Woman Festival and Summit and now getting ready to go back on tour, it feels amazing to take this opportunity to celebrate, reflect and have an intimate night with my fans through this platform Apple Music is providing me."
Apple Music is inviting Mary J. Blige fans in the greater New York region the opportunity to register for free for a chance to be in the room as the influential artist takes the stage for this can't miss one-off performance. Fans can register to attend HERE.
In anticipation of her exclusive Apple Music Live performance and to mark the 30th anniversary of her landmark debut album 'What's the 411?', on July 27th Apple Music Hits will devote the entire day to all things Mary, including exclusive programming, music, and interviews showcasing the key moments from her legendary catalog and career. Tune in all day HERE.
Mary J. Blige reached new heights on Apple Music in 2022, with the release of her fifteenth studio album, 'Good Morning Gorgeous', and her performance in the Super Bowl LVI halftime show. The week following the halftime performance was her biggest week in Apple Music history, with 325% more streams than she saw the same week in 2021. Blige's saw songs new and old have reached the Daily Top 100 in countries worldwide. "Family Affair" hit the Daily Top 100 in a number of countries, including the U.S., Canada, Norway, and Denmark. All told, Mary J. Blige has hit the Daily Top 100 in 38 countries, and her music has been featured across many major editorial playlists on Apple Music, including R&B Now, '90s Hits Essentials, Brown Sugar, and more. Blige is also a frequent guest on the Zane Lowe Show and Ebro show on Apple Music 1 where she regularly shares new music and connects with her fans around the world.
Mary J. Blige is a figure of inspiration, transformation and empowerment making her one of the defining voices of the contemporary music era. With a track record of eight multi-platinum albums, nine Grammy Awards (plus a staggering 32 nominations), two Academy Award nominations, two Golden Globe nominations, and a SAG nomination, among many other accolades, Blige has cemented herself as a global superstar. And in the ensuing years, the singer/songwriter has attracted an intensely loyal fan base—responsible for propelling worldwide sales of more than 50 million albums.
Blige brought her own gritty, urban-rooted style—fusing hip-hop, soul and honest, frank lyrics—to the forefront on her 1992 debut album What's the 411? The multi-platinum set, executive produced by Sean "Diddy" Combs, quickly spun off several hits, including two No. R&B No. 1s: "You Remind Me" and "Real Love". Blige helped redefine R&B and began forging a unique niche for herself on the more personal second album, 1994's My Life. She is loved for her passionate, chart-topping hits like "Be Without You", "No More Drama" and "Family Affair" all of which have made her a force in music.
Each subsequent album reads like a chapter from an autobiography: Share My World (1997), Mary (1999), No More Drama (2001), Love & Life (2003), the multiple Grammy-winning and hit-spewing The Breakthrough (2005), Growing Pains (2007), Stronger with Each Tear (2009), My Life II… The Journey Continues (2011), A Mary Christmas (2013), The London Sessions (2014), Strength of a Woman (2017) and Good Morning Gorgeous (2022). Along the way, she's lined up a string of hit singles, including Not Gon' Cry, Love Is All We Need, Seven Days, All That I Can Say, Family Affair, Just Fine and U + Me (Love Lesson). In late 2021, Blige released the first two singles off her 15th studio album, "Amazing (feat. DJ Khaled)" and "Good Morning Gorgeous," followed by "Rent Money (feat. Dave East)" in January of 2022. This all led up to the release of her latest studio album "Good Morning Gorgeous," which dropped on February 11th.