Here We Go Again: Rihanna and Chris Brown in twitter love war?
<![CDATA[]]>
<![CDATA[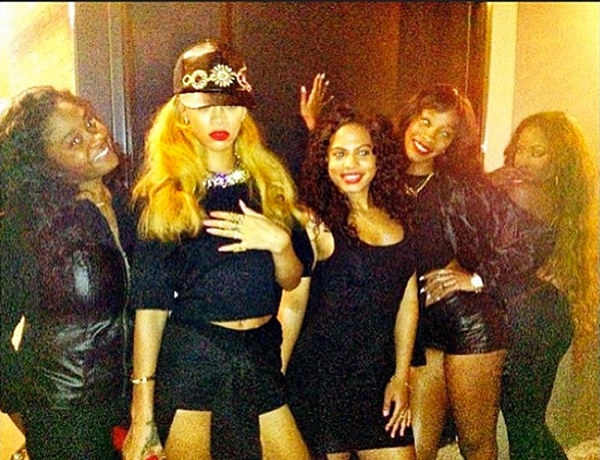 After 
Chris Brown
's vague statement on Twitter about implying ho activity that many believe was against 
Rihanna
, Rih has been dropping subliminals all weekend. Check out her pics and statements inside… The other day, soon after he confirmed he and Rihanna have gone their separate way, Breezy tweeted:
She's not mine if she's everybody else's
It no longer appears on his timeline, but everybody saw it.  And everybody believes he's going at Rih Rih. So last night she posted this message:
Ha!  That damn Rih Rih.  Then she posted the below and above pics with her girls, tweeted 
Drake
 lyrics, and said she needed no new friends.  We ALL know Breezy doesn't Ef with Drizzy right now.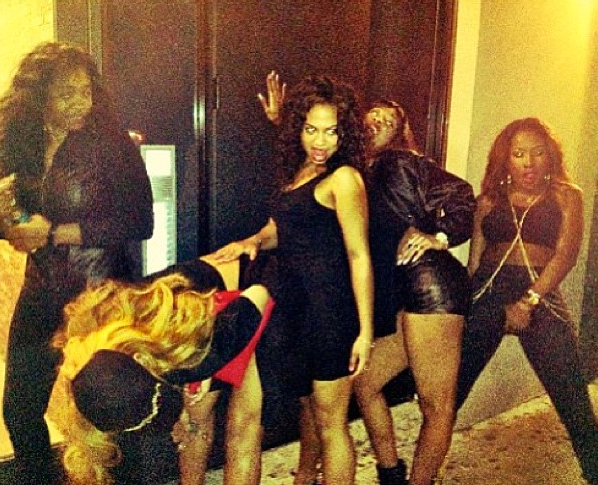 Classy.  She also posted a few bac to back tweets where it seems she's coming at Chris about why she's not sticking with him:
"The reason y'all hoe niggaz can't phase me #nonewfriends…. Bad girls want a real niggaaa…. Cuz real niggaz just wanna phuck… Got a thang for a King, but chu ain't a King!!!
And then she posted this pic…
Table for one?
Photos: Instagram
]]>
From Apple Music With Love: Listen To Sam Smith's Royal Albert Hall Set In Spatial
Apple Music is getting into the giving spirit this holiday season with the return of From Apple Music With Love, a special countdown to the holidays. Each day at 8:00a PST from November 25 – 30, Apple Music subscribers will receive exclusive gifts from some of the biggest and brightest names in music, stamped with love and ready for unwrapping. This year, gifts range from live concert recordings, new renditions of favorite songs, a classic album rerelease alongside a brand new holiday album, and party-crushing mixes to close out the year. Do yourself a favor and enjoy the musical experiences we've put together with Apple Music listeners in mind.
Today's exclusive gift comes from Sam Smith, and features their stunning October 2022 performance at London's Royal Albert Hall.
"I definitely wanted this to be different to my other shows," Sam Smith tells Apple Music. "I come from a theatre background and really missed that feeling on my last tour. It takes a village of talent to put on my shows, and it's important for me now to showcase and celebrate the artists around me." In Live From Royal Albert Hall, which arrives to Apple Music listeners as part of the From Apple Music With Love series, Smith celebrates their body of work with a curated selection of songs from the evening.
Though Smith was mostly performing songs from their catalogue, the singer says the set was imbued with the spirit of their fourth studio album Gloria, scheduled to release in January 2023. "With this show it was about adding a little Gloria to all my songs," Smith says. "I always want to change all the songs a little to fit the mood and the tones of whatever project I'm currently releasing. But I am also passionate about playing the songs the way people love them." One listen to Live From Royal Albert Hall and you're sure to have found that Smith couldn't lose either way.
Tune in every day at 8am PST to keep counting down the holidays with an exclusive gift on Apple Music and check out Sam Smith's October 2022 performance at London's Royal Albert Hall HERE