Meet Oscar buzzing Kenyan actress and '12 Years A Slave' star Lupita Nyong'o
<![CDATA[]]>
<![CDATA[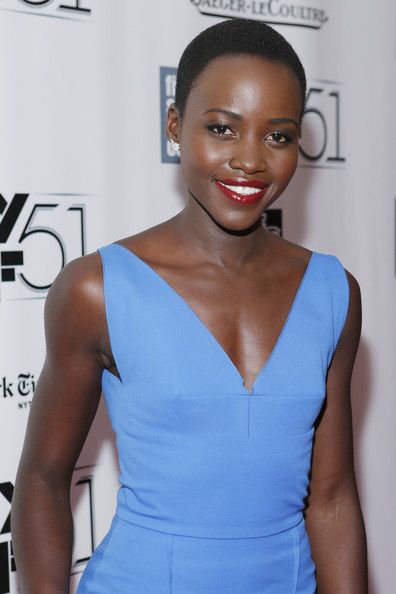 She's stunning, she's smart, she's talented.   Kenyan actress and filmmaker, Lupita Nyong'o  recently made her American film debut in Steve McQueen's '12 Years a Slave' as Patsey.  She  is generating Oscar buzz all over Hollywood already. So who really is Lupita Nyong'o ? Yale School of Drama graduate Lupita Nyong'o  is an upcoming actress who's taken Hollywood by storm. Born in Mexico and raised in Kenya by an influential family (her father is a professor at the University of Nairobi & FORBES named her cousin as one of Africa's most powerful women in 2012), Lupita starred in the Kenyan television series
Shuga
(2008) and wrote, directed, and produced the documentary
In My Genes
(2009) before setting her sights on Hollywood.
She has a few editor, director and producer credits to her name thanks to creating a video documentary or two on her own.  And now that this 30-year-old gorgeous gal has landed her first big screen role, Hollywood execs (and award show committees) have taken notice.
The Hollywood Reporter
recently revealed that Lupita will receive the prestigious New Hollywood Award at the 17th annual Hollywood Film Awards on Oct. 21. She'll be in good company as
Robert Pattinson, Gabourey Sidibe
and
Quvenzhane Wallis
have all received the award. Film director
Steve McQueen
noted that 1,000 hopefuls audition for Lupita's role in
12 Years A Slave
and
"It was like finding Scarlett O'Hara."  
Next up for Lupita, she'll star opposite big screen vet
Liam Neeson
in
Non-Stop
. In the photo above, Lupita (in a blue Roland Mouret cocktail dress and Kwiat jewelry) posed with director Steve McQueen, actress
Sarah Paulson
, actor
Chiwetel Ejiofor
, actress
Alfre Woodard,
and actor
Paul Dano
at the premiere of the movie during the 51st New York Film Festival at Alice Tully Hall at Lincoln Center this week.
Photos via Getty
]]>