Photos: Kim Kardashian flaunts baby bump at Atlanta premiere of Tyler Perry's 'Temptation'
<![CDATA[]]>
<![CDATA[
The stars showed up at last night's Temptation: Confessions of a Marriage Counselor premiere in Atlanta.  We've got stars of the movie Lance Gross and his girlfriend, Kim K., Jurnee Smollett and plenty more in their red carpet best inside….
At the premiere of Tyler Perry's Temptation flick at the AMC Parkway Pointe 15 in ATL last night, star Lance Gross brought his stylist girlfriend Rebecca Jefferson along as his date.  And the couple looked fab as usual. TheYBF.com was on the red carpet last night and caught up with Lance.  He dished to us why he took on this Tyler Perry film after saying previously he wanted to branch out from the director:
"It was a great script. I was a fan of Jurnee Smollett since Eve's Bayou, I felt like I've grown with her and I also wanted the opportunity to work with her. I also thought it was a great script, working with Tyler Perry is like working with family. So I mean, why not."
And he even gave us his 2 cents about Lil Wayne's health scare saying:
First of all, I think it's very important in times like this to respect the privacy that the artist or whoever wants. But if any of this is true, my prayers are with him, it's in God's hands right now. But I have a feeling he's going to be alright.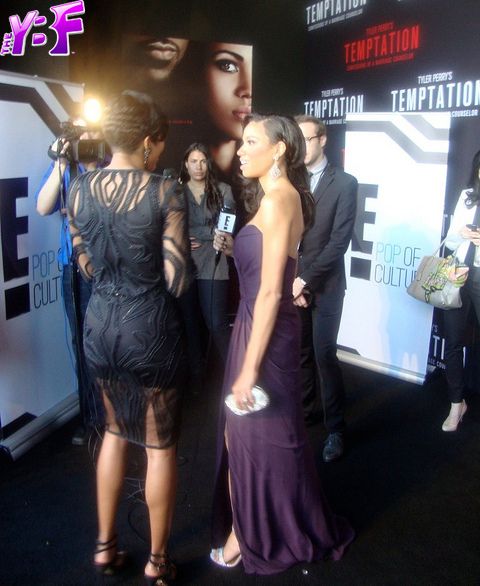 Star Jurnee Smollett-Bell, who's character is married to Lance Gross' character in the movie, hit the carpet in a purple strapless gown and looked gorge while doing interviews on the carpet. On the carpet, Jurnee gave us the low down on her character in the movie:
"My character is a young woman fresh out of college and before she can get her marriage counselor license she takes the only paid internship she can find. She's married to her childhood friend, but unhappy. She meets this guy Harley, played by Robbie Jones, and he starts making her think these thoughts. The film's really about choices and how someone can get in your mind and doubt who you are, make you doubt your lifestyle. And those choices can lead to behavior you never thought you were capable of."
As for her own marriage advice, the actress who married 
Josiah Bell
 in 2010, tells TheYBF.com:
"Honesty, communication. You gotta be vulnerable, you gotta be so open, open your chest up and be like 'here's me and all my flaws, if you love me still let's do this'."
And would SHE understand why a woman feels the need to cheat in her marriage?  Jurnee tells us:
"Anything in my life I bring a level of myself to each character I take on. So for me it was hard to imagine what it would be like to cheat on my husband, to go there in my head. I had to interview a lot of people and ask questions. Just to try to understand what it's like. So I had to do a lot research for this character."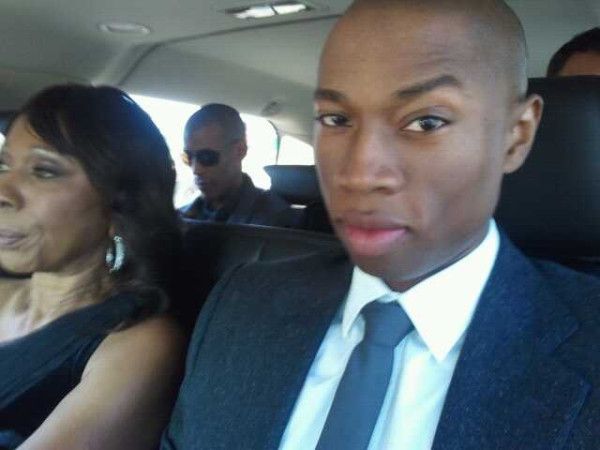 Jurnee's co-star 
Robbie Jones 
snapped a pic of himself on his way to the red carpet event. Robbie, who previously stared on "One Tree Hill" gave us the deets on how he landed his fiery 
Temptation
 role of "Harley":
"It's kind of a fantastically short story. Tyler Perry saw some of my work, saw a film that I did called Hurricane Season and he called me and really wanted me to be apart of the film. So it was kind of quick. How do you say no to Tyler Perry."
And the biggest lesson we'll learn form this flick:
"People are going to learn, if they haven't already, that the grass isn't always greener on the other side. It's all about loving the one you're with. There's a lot to be learned from this film."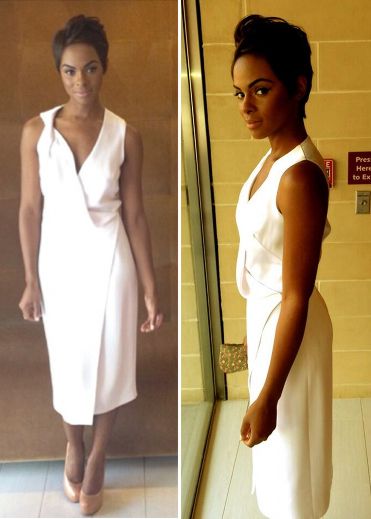 Actress 
Tika Sumpter
 looked gorgeous as she came out to support in a white dress and flaunted her new short pixie cut.   She's starring in Tyler's new show on OWN called "Haves & Have Nots."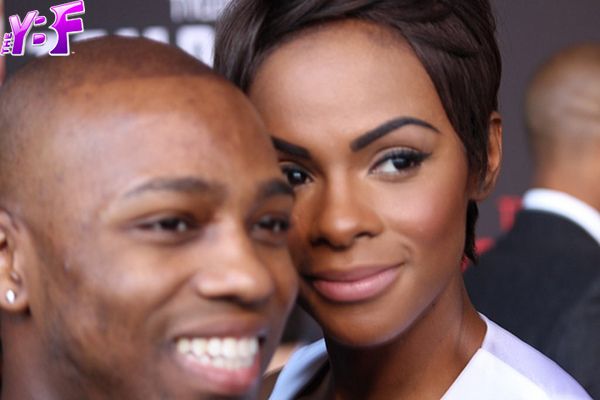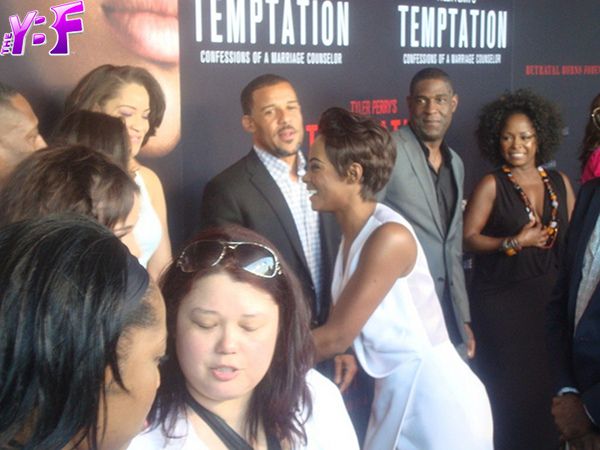 We're pretty sure it's a wig and not an actual chop….but we're loving it!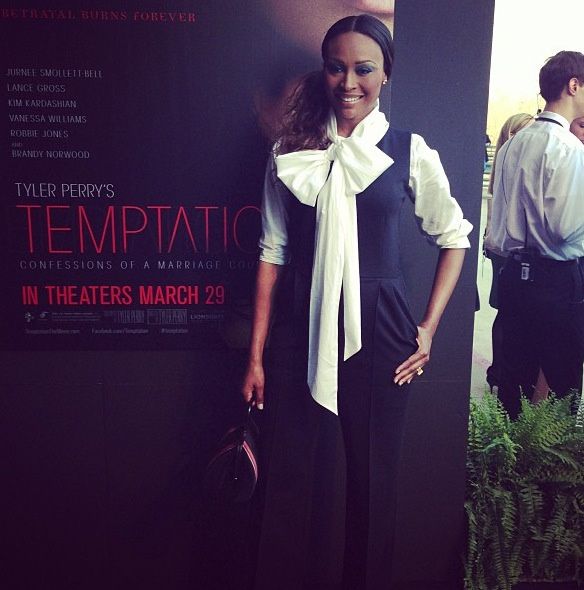 "RHOA" star CYnthia Bailey hit the carpet of course.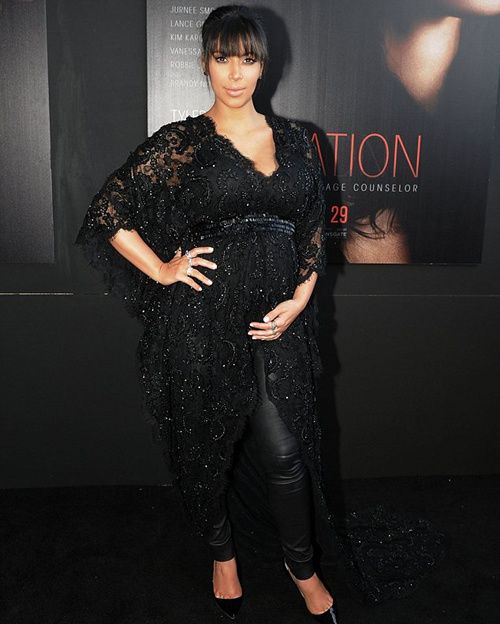 Co-star of the movie, Kim Kardashian, showed up in a long black lace robe custom made by R&M.  
Kanye West
, her baby's daddy, was also there, but skipped out on the carpet to let her "have her shine" sources 
reported
.  The couple showed up togetehr to director Tyler Perry's afterparty dinner at his home.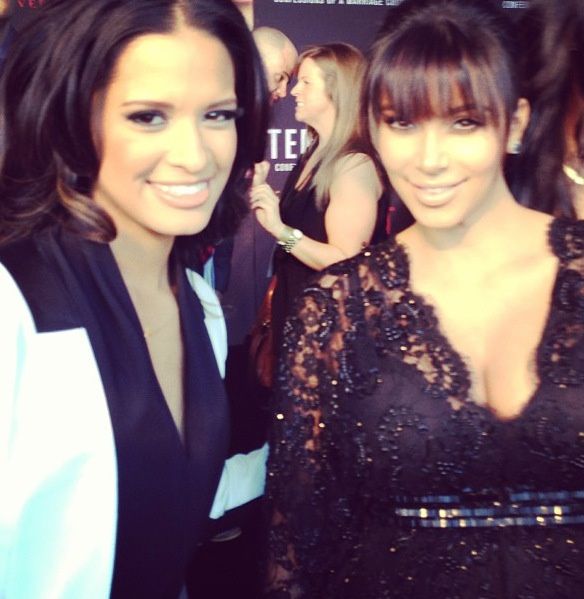 Rocsi snapped a pic with her friend Kim.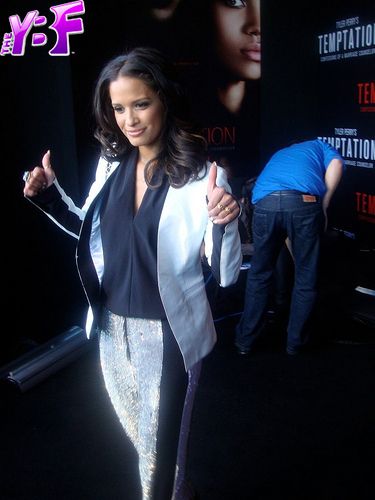 While rocking sequin pants from Phillip Lim and a blazer by Bod & Christensen, Rocsi revealed to TheYBF.com on the carpet that she's been trying to get into a Tyler Perry film for a while now:
"I've auditioned for Tyler many, many, times. One of these days he's going to say yes. I might have to put something in his drink tonight to corerce him a little bit. Like, 'Tyler! Tyler, let me play that role!.' But, you know I'm looking for other big hosting roles, I'm an entertainment girl, I like news."
Maybe this will be your lucky year Rox.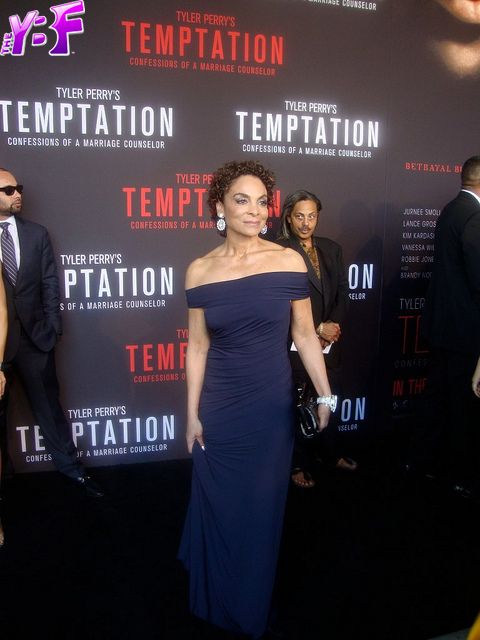 Jasmine Guy
 popped up on the carpet looking less washed out than usual.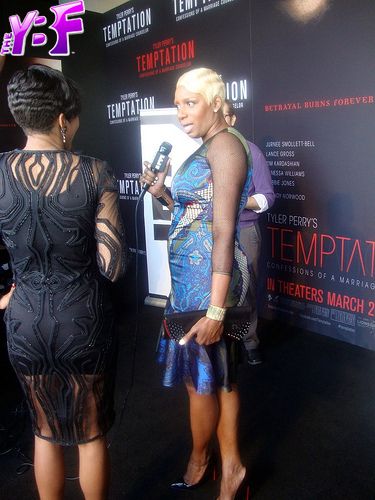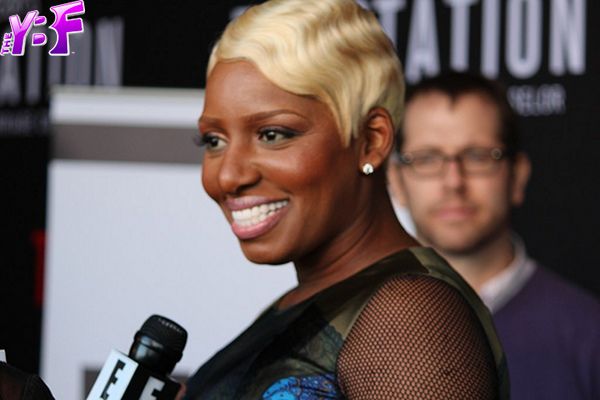 "The New Normal" star and "RHOA" star NeNe Leakes put on a colorful dress as she was back home in ATL for the premiere.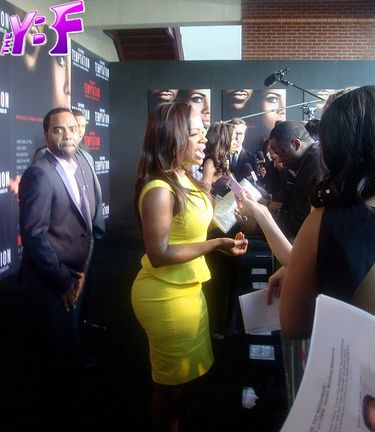 "RHOA" star 
Kandi Burruss
 hit the red carpet in yellow with her fiance 
Todd
.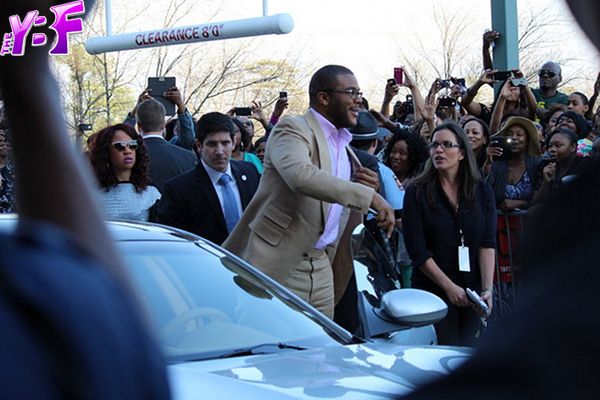 And the director himself, 
Tyler Perry
, made a big arrival as well as he pulled up straight to the carpet.  Nice suit.
Temptation
 hits theaters March 29th.
Pics: Angela Giles of TheYBF.com/Paras Griffin's Instagram/Instagram
]]>