If like me, you saw the Living Streams International Church poster advertising their special Chelsea Football club thanksgiving service on social media, and thought it was a joke, then the joke is on us!!!.
According to Myjoyonline, a big church service, supervised by one of Ghana's famous preacher-men, was held  on Sunday to celebrate Chelsea's 2016/17 English Premier League title success. The massively-attended service hosted by Rev. Dr. Ebenezer Markwei, an Arsenal fan.
Church members dressed in their Chelsea jerseys while a cake was cut to celebrate the Stamford Bridge title.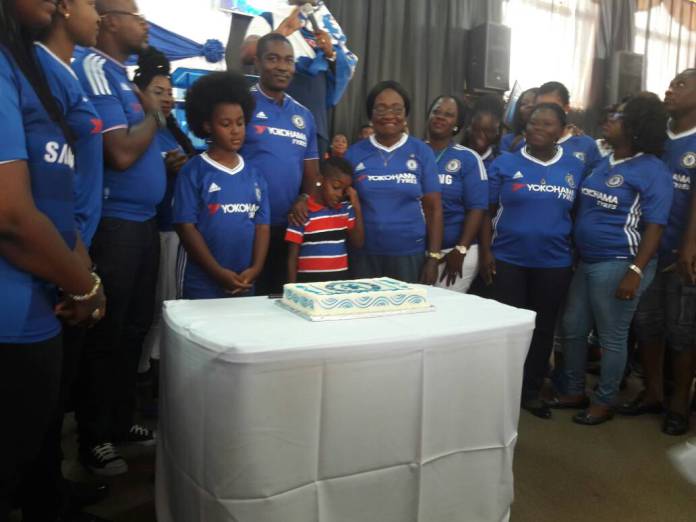 Despite the London-based club being thousands of miles away from Ghana, the Ghanaian fans of the club celebrated it gusto as the pastor preached the sermon under the theme 'Learn to promote the success of others'.
The event which was heavily publicized by another famous pastor Rev. Azigiza Junior, who is an ardent Blues fan, saw supporters of some rival English sides also attending to hear the sermon.
Rev. Dr. Markwei told the title-starved fans of Arsenal and Manchester United who were in attendance that it is Godly to also celebrate the success of others.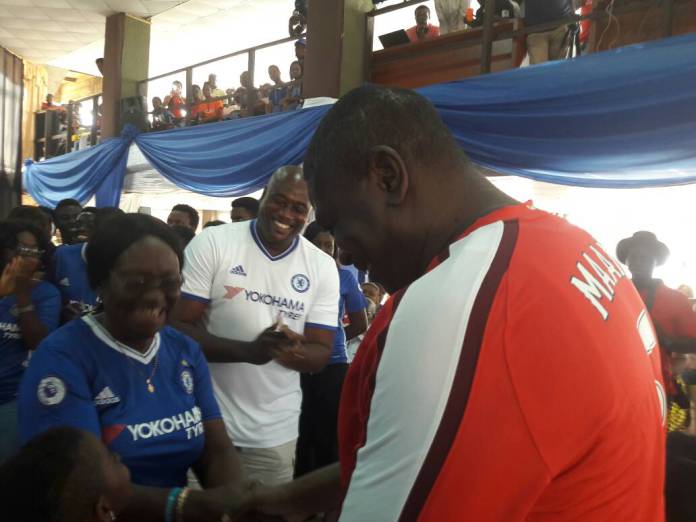 "Fellowship with those who rejoice in your victory. They were 10th last year and we called them names thinking they can't rise again but today here they are on top. With God nothing is impossible," Rev. Markwei  said in his sermon.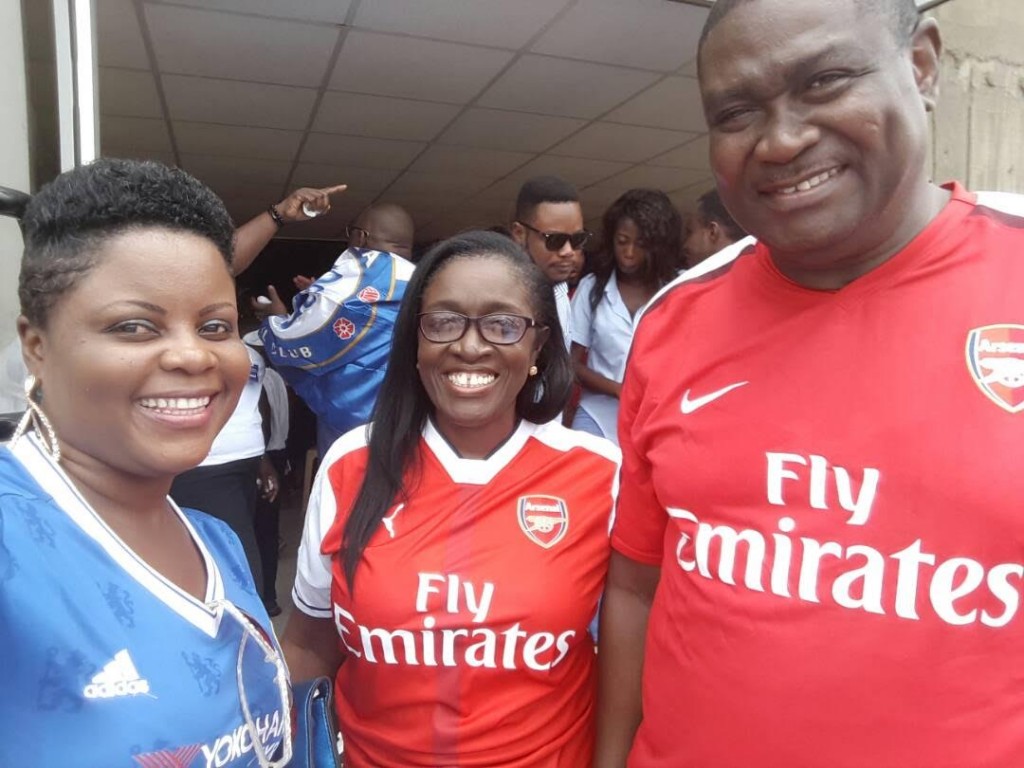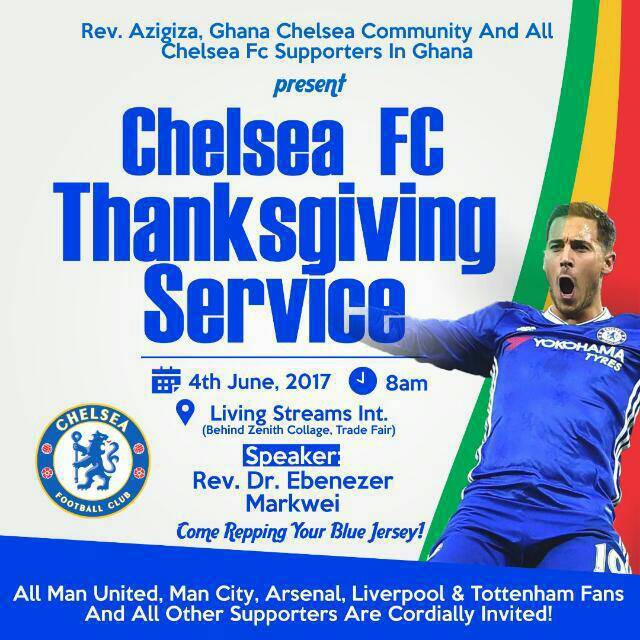 Kenya's Jennifer Riria to be Honoured as Model African Woman of the Year 2022 by YAWC
The Group Chief Executive Officer of Echo Network Africa (ENA), formerly Kenya Women Holding which is a woman led, women serving development institution has been nominated to be honoured at the 6th Annual Continental Convocation of the Young African Women Congress (YAWC) which is set to take place in Accra, Ghana from 2nd to 6th October, 2022 under the theme, "Network for Empowerment: Eliminating Barriers to Women's Development".
She will be honoured in relation to her interventions in improving the socio-economic situation of women and girls in Kenya, having been admitted into the EY Global Hall of Fame.
A special event dubbed, "Jennifer Riria Day" will be held in her honour on Tuesday 4th October within the period of the congress.
Dr Riria is distinguished as a Microfinance Banker and Practitioner, Researcher and Gender Specialist. She has led Kenya Women Finance Trust Microfinance (KWFT) Bank for over three decades, and propelled it from an unprofitable NGO to a medium sized Bank, serving low income women and their families all over the Kenya. KWFT has served over 3 million women and disbursed over US$ 3 billion over a period of 30 years. As the CEO she spearheaded the transformation of KWFT from a microfinance institution to a regulated middle-sized bank (2004-2009).
She has served in many other leadership roles both in financial, public, and health institutions for which she has been recognised locally and internationally. Dr Riria is the Patron of the Democracy Trust Fund (DTF) a semi-autonomous organization that supports and positions women to participate in democratic processes. Additionally, Dr Riria is the Chairperson of the Africa Women Leaders Network – Kenyan Chapter. Recently she re-launched the "Jennifer Riria Foundation" whose focus is to enhance young women's leadership through innovations and connecting them with the private sector. Working with and touching people's life is her passion. Dr. Riria served on many Boards including the Women's World Bank Board which is an international microfinance network of microfinance institutions and banks for 21 years, which she was the Chairperson.
The "Jennifer Riria Day" will be the second in a series of events to recognise and celebrate astute women of Africa for their contributions to women empowerment for national and global impact. The first, having been conferred on the first female Chief of Staff of the Republic of Ghana, Hon. Akosua Frema Osei Opare in 2019. The day is specifically named after the woman proposed to be celebrated at the specific congress to leave an imprint on the minds of delegates on the achievements of the honouree.
The Young African Women Congress is a Pan-African event opened to young women of African descent. It is a platform which fosters knowledge-sharing and cultural exchanges among nations and generations. Major activities at the congress include Keynote Presentation, Panel Sessions, Career Workshops, Group Brainstorming Sessions as well as Project Story Presentations by delegates. There is also a full day trip to interesting sites to promote Africa's heritage and tourism.
Its main objective is captured in its motto: Empowering Women for Continental Development and Integration for a Better World.