Commonwealth develops tracker to help countries monitor coronavirus
The Commonwealth has developed a coronavirus tracker that shows daily cases in member countries.
The tracker collects data from the World Health Organization (WHO) and shows the total confirmed coronavirus cases and deaths in the affected member countries.
The tool is designed to help countries prepare and respond to the pandemic.
The disease, caused by coronavirus is known as COVID-19, has infected more than 218,000 people and killed 8,800 in over 100 countries.
Assistant Secretary-General Nabeel Goheer said: "Coronavirus has rapidly spread across the world affecting people, livelihoods and nations.
"The Commonwealth, as an organisation that believes in innovation, has prepared this tracker that offers real-time and accurate insight for governments to make informed decisions on this worsening crisis."
As of 23 March, the online tracker shows 12,707 Commonwealth citizens have been infected and 340 have died in some member countries.
A Commonwealth analysis suggests access to hospital beds and ventilators are limited in many countries, which could present a major challenge if coronavirus is not contained early enough.
Kathleen McCourt, President of the Commonwealth Nurses and Midwives Federation, said: "Commonwealth nurses and midwives are at the forefront of the global Covid-19 response.
"They are reporting inadequate access to personal protective equipment, being asked to work in unfamiliar environments and inconsistent or absent access to testing for healthcare workers
"We are encouraging national organisations to contribute data to the Commonwealth coronavirus tracker. This data will better prepare and equip healthcare workers to tackle this global emergency."
She urged Commonwealth countries to work with health professionals to ensure healthcare workers are protected and able to care for their patients safely and appropriately.
The tracker is part of the Innovation Hub, which Secretary-General Patricia Scotland established in 2018. The online hub promotes the cutting-edge ideas and innovations of the Commonwealth's 2.4 billion people, 54 member countries and 90 accredited organisations.
A Commonwealth's health protection policy toolkit is available on the Innovation Hub. The toolkit looks at the effects of pandemics on global security and offers solutions to strengthen health protection systems.
Gospel Musician Efua Black Celebrates Birthday With Father's Home
Takoradi-based gospel artiste, Mrs. Ellen Tsibuah also known in the music circles as Efua Black has donated assorted food items to the Father's Home Care Ministry at Anto Aboso in the Shama District as part of the celebrations marking her birthday.
Although Efua Black's birthday fell on Tuesday, 12 October, for the purpose of convenience, she chose to celebrate the occasion on Saturday, 16th of October to extend love to the orphans at the children's home.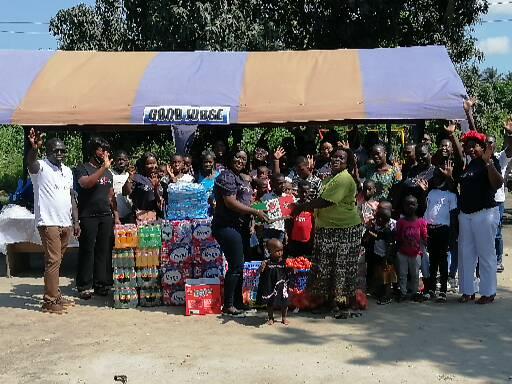 She donated numerous food items including fresh tomatoes, tomatoes pastes, pepper, frozen chicken, fish, onions biscuits, and drinks among others.
The children of the Home were engaged in numerous fun and exciting activities to put smiles on their faces and to give them a sense of belonging.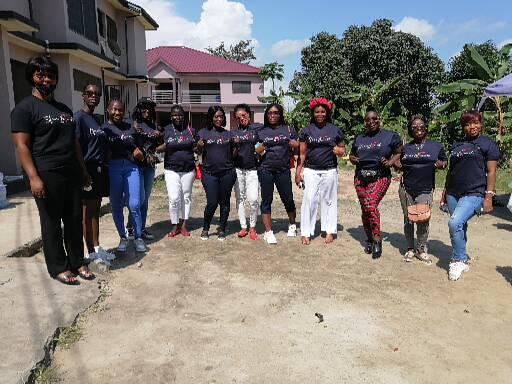 According to Efua, orphans also yearn for the presence of their parents when they see other kids in society with theirs and this phenomenon could affect their self-esteem when they don't get similar care and love.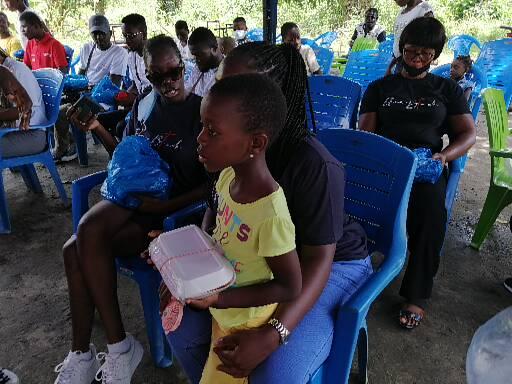 She added that spending her birthday through the extension of the love of Christ to the children was timely and a step in the right direction for her ministry.
"As a gospel artiste, my main purpose is to preach Christ through my music and extend the love of God to these children. I am here, to make them feel part of a bigger society. These children may feel some sense of loneliness when they see other children with their parents, this could affect their self-esteem, therefore, it's our responsibility as a society to enhance their sense of belonging and continue to show them, love  ".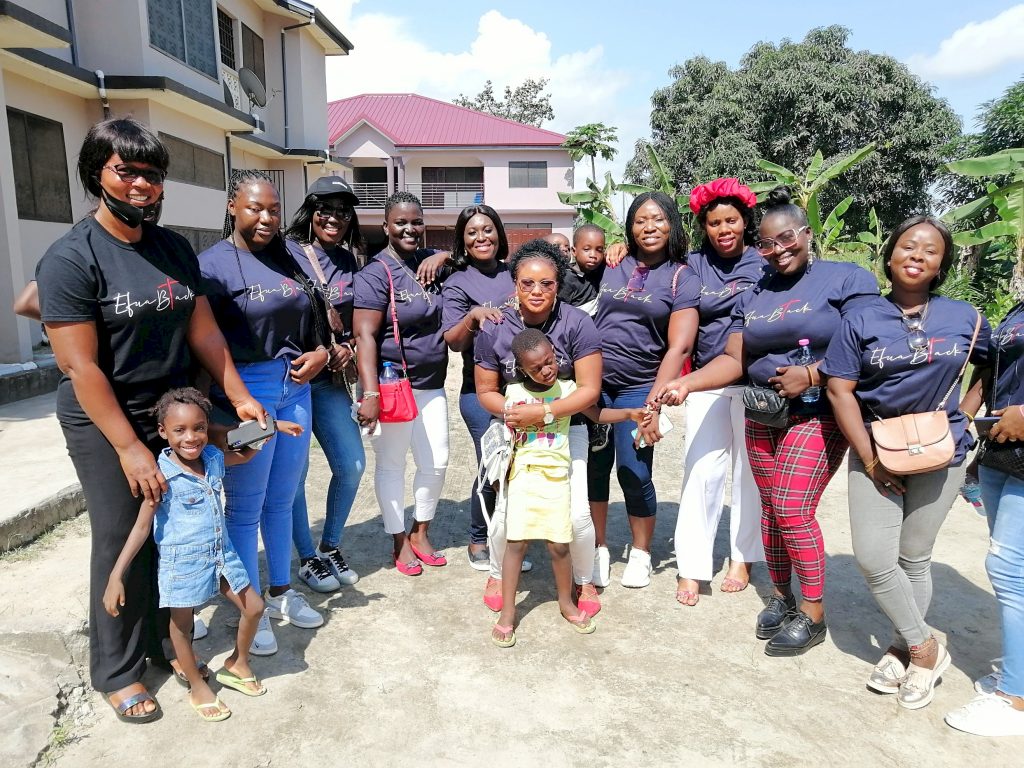 Efua expressed her heart warm gratitude to the caretakers of the Home for their services and advised them to continue doing more towards uplifting the plight of every child at the Home as there are more blessings in such work but could equally turn out to be a curse when the children are not managed well.
"The Bible says love to orphans and widows is one of the greatest blessings, if they are not well managed, it could be a curse for the caretakers, so it behooves on us to do our maximum best to secure the happiness of the children for God to also bless us", she stated.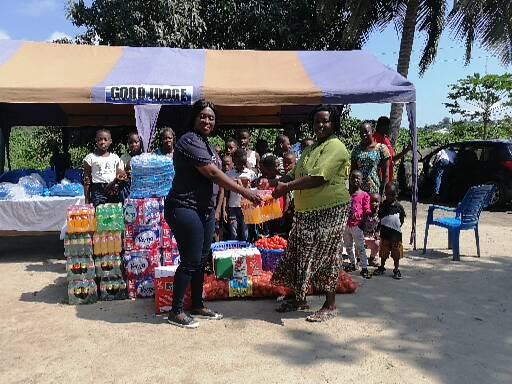 Efua black called on well-meaning Ghanaians, benevolent organizations, and the Government to extend helping hands to the Home.
She hinted at the   release  of  her second  single, title "Reign", a contemporary worship song  come Monday 18th October 2021.
Receiving the items on behalf of Father's Home Ministry, Janet Anderson, a parent at the children's home expressed gratitude and for the love and kind gesture of Efua Black and friends in considering to celebrate her birthday in the home since she could have chosen to mark it at any place of her choice.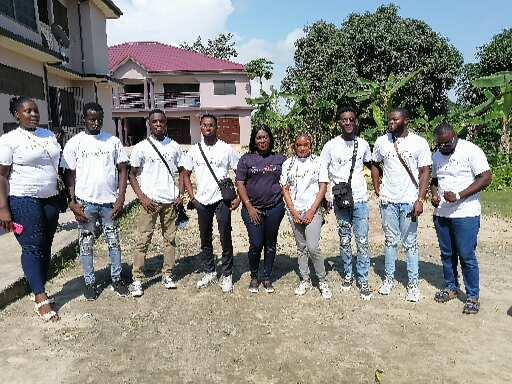 She thanked the team and prayed for God to replenish anything that had been lost through the sacrifice to put smiles on the faces of the children.
The Father's Home Care Ministry currently has 100 children who are being catered for with some in primary, Junior, and Senior High school as well as others in numerous Tertiary Institutions across the country.
Story by Kwame Offei