How to Go Viral with YouTube Shorts
Since its release, YouTube Shorts have taken the platform by storm. The feature allows for content creators to make short-form, Tik-Tok style videos using only a smartphone. Due to its popularity, YouTube began rewarding creators via its $100M Shorts Fund.
The approach to making Shorts is different from regular YouTube videos. Still, many creators have managed to crack the secret to YouTube Shorts.
Here are some tips that you can use to go viral using YouTube Shorts.
1. Use a Great Hook and Keep it Short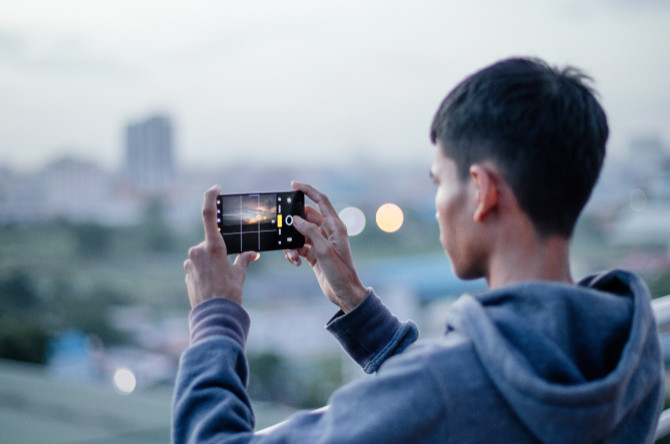 YouTube Shorts are already short as is. Creators are only able to make videos between 15 and 60 seconds long. Still, if you can captivate your audience in the first few seconds with a great hook, it can help you keep a viewer for the duration of the Short. YouTube itself recommends shorter clips and that you stick to 15 seconds videos.
You can use your video editing software, or use YouTube's Shorts recording tool to clip segments together, add text, audio, control the speed, etc. Since Shorts loop, think of ways to encourage re-playability.
A 15-second video with a strong title, great hook, and an entertaining scenario with re-playability makes for a longer-lasting impact and more views.
2. Use Shorts to Experiment With Content Ideas
Your YouTube videos already take tons of time and effort to produce. By comparison, Shorts are a lot easier to create. They don't constrain you to long periods of high-quality production or editing. This makes them a great medium for any new ideas for content you may have.
Keep a list of ideas as they come to you. By the time you're ready to produce content, you'll have a lot of ideas available. Try them out and, once published, see what works and what the audience responds to. As a creator, it's also important that you see what feels good. You might come across a style or type of content you enjoy making.
3. Commit to Producing Frequent Content
Making Shorts is far easier than recording and editing full-length videos on YouTube. Moreover, your audience expects authentic, unscripted content. Utilizing your list from point 2 above, we recommend you continue to experiment and produce frequent content to see what works. Even with frequent content though, you may not see success overnight. You might have to put out tons of short videos before anything gains traction.
It's important to try out what you can. Track your progress and don't spend time with an idea that isn't getting any attention or that does not feel authentic to you as a creator. Once you find something that works, begin producing that content more frequently.
4. Stick to Vertical Orientation
Shoot all of your content in a vertical orientation. Regular YouTube videos can be viewed on mobile or PC. Still, they force the viewer to switch orientation on mobile to get a closer look. Shorts, on the other hand, are made to be watched on smartphones. It's a more convenient viewing experience that requires little interaction beyond swiping through videos.
It's worth noting that Shorts must be uploaded vertically by default. If you can't shoot new content, there are alternatives. Consider using software that converts your horizontal videos to vertical orientation. A great rule of thumb is a 9:16 format.
YouTube Shorts is still in its beta phase. However, it's quickly proving to be a viable way for creators to blow up on YouTube. These tips will better help you understand how to take advantage of YouTube Shorts. We hope you enjoyed this breakdown and can apply these secrets to your channel!
We hope you enjoyed this blog.
If you are interested in having your YouTube channel and videos discovered by A LOT more fans, then start your campaign on www.Promolta.com now. We will distribute your video on blogs, games, apps, and websites. Over 100,000 paying customers have used www.Promolta.com since 2012 and we would love to help you get noticed.
Still not sure? We have successfully promoted videos from Sony, Disney, Universal, Ted Talk, HP, AWS, Monster Energy Drink, Eminem, Young Buck, Gucci Mane, and Katy Perry. Thus, with www.Promolta.com your videos will get seen and discovered by a lot more fans.
Integrating a USDT Payment System into Your Business
As a business owner, staying ahead of the curve and leveraging new technologies can be essential to success. One technology that is growing in popularity with businesses worldwide is cryptocurrency payments via USDT payment gateways – these systems offer many unique benefits compared to more traditional methods. Since Bitcoin is the most famous and widespread cryptocurrency, we will focus on how to accept USDT payments. 
In this article we will look at how your enterprise could benefit from accepting USDT payments through Bitcoin or other cryptocurrencies by discussing some key advantages as well as outlining steps for setting up such a system.
USDT payment method has revolutionized the digital currency industry with its low transaction fees, fast processing times and strong security measures. Creating a USDT payment system for your website or online business utilizing USDT can be done easily through secure methods. Let's explore the options available to you in more detail!
Reasons to Accept USDT Payment Gateways
A recent HSB study revealed that a significant portion of businesses have embraced the use of cryptocurrencies such as USDT, leading to an increase in crypto-based payments. With many advantages available for those who go down this path, it is clear why more companies are taking part. Here we will explore several reasons your business should join them and benefit from this exciting new frontier.
Reasons to start Accepting USDT Payments:
High Security: Utilizing USDT will help protect your business from fraud and cybercrime due to its advanced encryption technology which makes it nearly impossible for anyone to intercept private information or steal funds.

Low Fees: Unlike with traditional payment methods, you can save money when dealing with digital currencies as there are no processing fees or foreign exchange costs. This can help you save money and increase your profits.

Increased Reach: With

USDT payments system

, you can open up new markets to your business since it is a global currency which can be used in different countries without any issue. This will give you access to more customers, thus increasing sales and revenue.

Increased Transparency: All transactions are recorded on the blockchain and accessible to anyone who has access to it. This provides a high level of transparency, allowing you to track payments with ease and quickly resolve any disputes if needed.

Reduced Risk of Fraud: Since all transactions are recorded on the blockchain, it is impossible for anyone to tamper with the data or make any false transfers. This reduces the risk of fraud and allows you to provide a higher level of security for your customers.

Quicker Transactions:

USDT payment providers

are much faster than other traditional payment methods. This means that your customers can receive their payments quickly and easily, thus leading to increased customer satisfaction and loyalty.

Lower Transaction Fees: Traditional payment methods usually come with high transaction fees, but USDT payments are much cheaper. This also helps in making your business more profitable and attractive to customers.

Easy to Use: Utilizing the blockchain for USDT payments is simple and easy to do. All you need to do is create a wallet for your customers and then allow them to transfer their USDT to it. This eliminates the need for paper money or bank transfers, thus making transactions even simpler.

Increased Security: By utilizing the blockchain, you can ensure that all transactions are secure and safe from any malicious actors or hackers. The decentralized nature of the technology also ensures that all users are able to keep their funds safe and secure without any central authority involved.

Faster  Transaction Times: Compared to traditional payment methods, USDT transactions happen almost instantly due to the speed of the blockchain technology. This allows businesses to offer faster payments and better customer service, thus improving overall customer satisfaction.

Global Access: With USDT, anyone in the world can access their funds and make payments without having to worry about exchange rates or other financial restrictions. This provides users with a more accessible way of transferring money across borders and exchanging currencies at any given time.

Reduced Costs: Since transactions are processed directly on the blockchain, there is no​​​ need for intermediaries such as banks or other payment processors. This eliminates the extra processing fees associated with traditional transactions and allows users to pay less for their payments.
If your business is seeking to reach its maximum potential, accepting USDT payment methods may be the perfect solution. With mainstream implementation on the rise, these methods offer numerous advantages over traditional payment options that cannot go overlooked. 
Taking advantage of this technology can expand and elevate how you do business – so where better to start than now?
So What is USDT Payment?
USDT (also known as Tether) is a stablecoin cryptocurrency designed to peg its market value to the US Dollar. This means that each USDT coin should be worth $1 USD, making it an ideal form of payment for businesses and customers alike. Unlike other cryptocurrencies, USDT has no volatility and provides reliable transaction fees with low spread costs. This allows businesses to secure and accept payments with USDT in a much more cost-effective way than traditional methods. With its high liquidity, USDT can also​​ goods or services quickly and efficiently, making it an ideal payment option for businesses looking to expand their customer base.
In conclusion, taking payments in USDT is a great way to maximize cost-effectiveness and flexibility when making financial transactions. USDT offers low fees, high liquidity, and stable market value – giving businesses an opportunity to accept payments with confidence while minimizing risk.
Bottom line
USDT payments providers benefits that can appeal to businesses of any size. Customers gain easy access, fees are reduced and reputations improve with trust-worthy methods. Even so, risks must be kept in mind for legitimate prevention – setting up security measures whilst staying alert about the latest news will give you a balanced approach between risk reduction and gaining advantages from using USTD payment systems.