How to Go Viral with YouTube Shorts
Since its release, YouTube Shorts have taken the platform by storm. The feature allows for content creators to make short-form, Tik-Tok style videos using only a smartphone. Due to its popularity, YouTube began rewarding creators via its $100M Shorts Fund.
The approach to making Shorts is different from regular YouTube videos. Still, many creators have managed to crack the secret to YouTube Shorts.
Here are some tips that you can use to go viral using YouTube Shorts.
1. Use a Great Hook and Keep it Short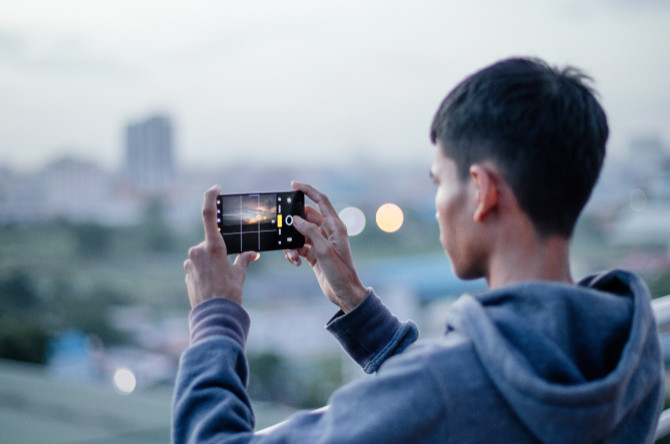 YouTube Shorts are already short as is. Creators are only able to make videos between 15 and 60 seconds long. Still, if you can captivate your audience in the first few seconds with a great hook, it can help you keep a viewer for the duration of the Short. YouTube itself recommends shorter clips and that you stick to 15 seconds videos.
You can use your video editing software, or use YouTube's Shorts recording tool to clip segments together, add text, audio, control the speed, etc. Since Shorts loop, think of ways to encourage re-playability.
A 15-second video with a strong title, great hook, and an entertaining scenario with re-playability makes for a longer-lasting impact and more views.
2. Use Shorts to Experiment With Content Ideas
Your YouTube videos already take tons of time and effort to produce. By comparison, Shorts are a lot easier to create. They don't constrain you to long periods of high-quality production or editing. This makes them a great medium for any new ideas for content you may have.
Keep a list of ideas as they come to you. By the time you're ready to produce content, you'll have a lot of ideas available. Try them out and, once published, see what works and what the audience responds to. As a creator, it's also important that you see what feels good. You might come across a style or type of content you enjoy making.
3. Commit to Producing Frequent Content
Making Shorts is far easier than recording and editing full-length videos on YouTube. Moreover, your audience expects authentic, unscripted content. Utilizing your list from point 2 above, we recommend you continue to experiment and produce frequent content to see what works. Even with frequent content though, you may not see success overnight. You might have to put out tons of short videos before anything gains traction.
It's important to try out what you can. Track your progress and don't spend time with an idea that isn't getting any attention or that does not feel authentic to you as a creator. Once you find something that works, begin producing that content more frequently.
4. Stick to Vertical Orientation
Shoot all of your content in a vertical orientation. Regular YouTube videos can be viewed on mobile or PC. Still, they force the viewer to switch orientation on mobile to get a closer look. Shorts, on the other hand, are made to be watched on smartphones. It's a more convenient viewing experience that requires little interaction beyond swiping through videos.
It's worth noting that Shorts must be uploaded vertically by default. If you can't shoot new content, there are alternatives. Consider using software that converts your horizontal videos to vertical orientation. A great rule of thumb is a 9:16 format.
YouTube Shorts is still in its beta phase. However, it's quickly proving to be a viable way for creators to blow up on YouTube. These tips will better help you understand how to take advantage of YouTube Shorts. We hope you enjoyed this breakdown and can apply these secrets to your channel!
We hope you enjoyed this blog.
If you are interested in having your YouTube channel and videos discovered by A LOT more fans, then start your campaign on www.Promolta.com now. We will distribute your video on blogs, games, apps, and websites. Over 100,000 paying customers have used www.Promolta.com since 2012 and we would love to help you get noticed.
Still not sure? We have successfully promoted videos from Sony, Disney, Universal, Ted Talk, HP, AWS, Monster Energy Drink, Eminem, Young Buck, Gucci Mane, and Katy Perry. Thus, with www.Promolta.com your videos will get seen and discovered by a lot more fans.
E-commerce contributions to Ghana's growth and development; 2021 Highlights
Electronic commerce or e-commerce, popularly known in Ghana as ''online shopping'' has come a long way since the days when we all thought it was just a myth or a way for certain people to be fraudulent. Today, nearly everything we need can be ordered online and customers even have the convenience of staying at home or in their offices to take delivery of such orders. In recent times, online payments have also made it possible to avoid long queues in banks and even reduce the risks of contracting Covid-19. E-commerce has brought convenience, safety and affordability into our lives. However, the contributions of e-commerce to Ghana's growth and development cannot be narrowed down to only the above-stated benefits. In 2021, Africa's leading e-commerce platform Jumia impacted Ghanaians with various milestones and activities. Below are a few of them.
FEBRUARY :
Corporate Social Responsibility (Covid-19 impact)
On valentines day, 14th February 2021, Jumia Ghana employees, consumers and partners went on the streets of Accra educating the children, elderly and vulnerable in society about the risks, symptoms and prevention of covid-19. They also distributed nose masks and sanitisers to hawkers and street children at the Kwame Nkrumah Circle bus station.
JUNE :
Making insurance accessible online
Jumia also partnered with insurance group, Hollard Ghana to make insurance policies easily accessible online. The e-commerce company leveraged its technology and network to provide an efficient platform for Ghanaians to purchase Hollard's general and life insurance products. This new feature is available on the JumiaPay platform and came at a time when the pandemic had affected most people reiterating the need for various types of insurance policies.
JULY :
Celebrated 9 years of e-commerce in Ghana
This was a milestone worth celebrating after 9 whole years of making the lives of Ghanaians easier and better through the internet. This was marked with a mega sale where consumers were given discounts of up to 50% to shop for their essential needs. There were daily flash sales and many giveaways as well.
AUGUST :
Safeguarding our environment
Jumia also partnered with Solar Taxi in Ghana to provide eco-friendly and affordable deliveries to online shoppers. With a shared vision of ensuring a clean and sustainable environment using renewable energy, coupled with the need to keep consumers safe especially during the many waves of the COVID-19-, Consumers who ordered food, groceries and other essential items on Jumia got their orders delivered conveniently and environmentally friendly to their homes or offices by SolarTaxi riders.
SEPTEMBER :
Corporate Social Responsibility (Blood donation exercise)
In collaboration with the Ghana Blood Service and the National Blood Bank, Jumia organized a blood donation exercise at their office in Accra to mark the Osagyefo Dr Kwame Nkrumah memorial day. Staff, customers, partners and the general public came in their numbers to donate blood. This was to help increase stock at the National Blood Bank while saving many lives.
OCTOBER :
Launch of e-commerce index 2021
Jumia published its first e-commerce report, Jumia Africa e-Commerce Index 2021 with a Ghana section, which leveraged data from the Jumia platform to illustrate the importance of shopping online in a pandemic context as consumers leveraged Jumia for their needs using their smartphones. The index unearthed a shift in consumer shopping behaviour from more electronics to essential products. This shift was part of a broader economic transformation led by the continent's young, urban and tech-savvy population. The report was a partnership with UNCTAD, IFC, and Mastercard, highlighting the impact of e-commerce on the African economy.
NOVEMBER :
Supporting preterm babies on oxygen
The e-commerce company partnered with NICU soldiers and Fiona's Foods to raise funds for preterm babies on oxygen in Ghana. This was dubbed #sconesforlife and the fundraiser was in the form of delivering scones and pies to generous people who bought them at higher amounts than their original costs just to support the project. Every Friday and Saturday, Jumia Logistics Ghana's delivery agents sent the scones/pie orders to these consumers at no cost of delivery.
BLACK FRIDAY SALE
Jumia in partnership with thousands of sellers and brands offered consumers a wide assortment of products at the best prices. Discounts of up to 90% OFF, daily flash sales and treasure hunts where some lucky winners got the iPhone 13 at 100ghs and other great items at mindblowing discounts. There were also freebies and free shipping to selected areas. This was to ensure that customers enjoy the best deals and excellent services while sellers and brands grow their businesses. Being the biggest online sale of the year, it was an opportunity to also create awareness in Ghana about e-commerce and its benefits in our growing economy.
DECEMBER :
Expedient deliveries and top tier customer service
E-commerce giants Jumia partnered with Ghana Post. The strategic partnership sought to transform the customer experience of Ghanaians with faster and more efficient e-commerce flows. The new partnership supports Jumia's commitment to leveraging its advanced technology and extensive network to provide a seamless and powerful platform for Ghanaians to purchase everyday needs online. Ghana Post also supports Jumia by delivering packages to consumers via efficient and expedient courier services.
All in all, 2021 was a great year of e-commerce impact. The opportunities and benefits of doing business online are endless. With Jumia's commitment to improving its technology, 2022 promises to be more successful. Happy new year!