HUAWEI AppGallery to Build A Secure and Reliable Mobile Apps Ecosystem
The gradual proliferation of 5G means a revolutionised mobile experience. Increasingly, consumers are using multiple devices in various scenarios and mobile apps are key to that ever richer, hyperconnected experience. As such, Huawei believes that demand for smarter apps will only increase and they want to be at the forefront to enable this massive change. It is Huawei's vision to make the HUAWEI AppGallery an open, innovative app distribution platform that is accessible to consumers and aims to strictly protect users' privacy and security while providing them with a unique and smart experience
HUAWEI AppGallery is the official app distribution platform of Huawei, providing a new alternative to its users. As a top 3 app marketplace globally, HUAWEI AppGallery is now available in over 170 countries/regions with 400 million monthly active users (MAUs), covering mainstream apps and services worldwide.
Vision of a Top 3 App Marketplace Globally
'Privacy, under your control' has always been at the heart of our philosophy," Richard Yu, CEO of Huawei Consumer Business Group commented, "We place privacy protection and cyber security as the top priorities of all our business operations and strictly implement them in all phases of our products. We also have the strictest privacy and cyber security solutions in HUAWEI AppGallery. "
Huawei has hundreds of millions of users worldwide, laying a solid foundation for the development of the ecosystem. Together with HMS Core, which opens a variety of Huawei software and hardware capabilities, Huawei is enroute to providing the best and innovative application experience for users.
HUAWEI AppGallery Is A Trusted Platform Where Users Can Download Apps
HUAWEI AppGallery comes with full-cycle security and protection, including developer real-name verification and four-step review process for secure app operation. All apps go through a stringent verification test to prevent developers' apps from malicious activity. It has an age-rating system to create a safe environment for children, filtering out apps that are not suitable for their age range.
AppGallery deploys the highest level of verification to isolate and protect users' sensitive data and privacy. Personally-sensitive information – such as biometric data – will never be processed outside the Huawei device, giving the user complete control over their personal data[1]. EMUI lets users have control over app user permission. More importantly, all user data is also anonymised and stored locally, corresponding to each user's region.
HUAWEI AppGallery is the destination for quality apps for Huawei device users.
Huawei is continuously working on increasing the selection of top apps that have become a staple of its users' digital lifestyle, including both popular global applications and quality localised applications our users have come to love and depend on. HUAWEI AppGallery segments applications across 18 categories, including news, social media, entertainment and more, all searchable with a simple and smooth browsing experience. If there's an app users can't find, all they have to do is submit the desired app name to a 'Wishlist'. Once this app goes on-shelf, the user who submitted it via 'Wishlist' will be notified.
HUAWEI AppGallery offers apps optimised to work on Huawei devices, for an innovative and smart experience
Apps downloaded from HUAWEI AppGallery are optimized to work on Huawei devices, providing incredible on-device capability. The key enabler is HUAWEI HiAI, an open AI capability platform for smart devices, which pools software and hardware resources from different devices and facilitates collaborative, mutually reinforcing interactions between them.
For example, the WPS Office app uses the HiAI intelligent recognition capability to achieve super-resolution optical character recognition to recognise text in images such as scanned documents and photos. The in-app documents are automatically detected and corrected, greatly improving productivity.
HUAWEI AppGallery introduces a tap-to-use and installation-free experience with 'Quick Apps'
Quick Apps is an app ecosystem that houses a new type of installation-free apps. It provides a good user experience, powerful functions and automatic updates for HTML5 pages, but consumes very little memory space. Despite giving users the same experience as native apps, Quick Apps are written with only 1/5 amount of codes as compared to that of Android apps, therefore taking up less memory space. Users can accommodate more than 2,000 Quick Apps instead of just 20 native apps with just 1GB of space.
Users can even add their favourite Quick Apps to their desktops for convenient access. Quick Apps are used on over 350 million Huawei phones. To date, there are more than 1,700 Quick Apps released globally, a 200% growth year-on-year.
To keep up the pace with 5G, Quick App will be gradually rolled out to more countries and regions, opening China market's mature Quick App standards and IDE development tools to global developers. All developers across the world are welcomed to publish Quick App to jointly deliver tap-to-use and installation-free experience to users.
Huawei will continue its efforts in building the HMS Ecosystem and HUAWEI AppGallery to bring to life all-scenario smart life experience to Huawei users. Do stay tuned for more updates. For more information on HUAWEI AppGallery, visit https://consumer.huawei.com/en/mobileservices/appgallery/   
Gospel Musician Efua Black Celebrates Birthday With Father's Home
Takoradi-based gospel artiste, Mrs. Ellen Tsibuah also known in the music circles as Efua Black has donated assorted food items to the Father's Home Care Ministry at Anto Aboso in the Shama District as part of the celebrations marking her birthday.
Although Efua Black's birthday fell on Tuesday, 12 October, for the purpose of convenience, she chose to celebrate the occasion on Saturday, 16th of October to extend love to the orphans at the children's home.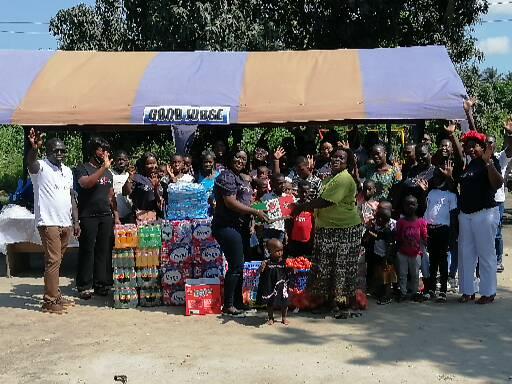 She donated numerous food items including fresh tomatoes, tomatoes pastes, pepper, frozen chicken, fish, onions biscuits, and drinks among others.
The children of the Home were engaged in numerous fun and exciting activities to put smiles on their faces and to give them a sense of belonging.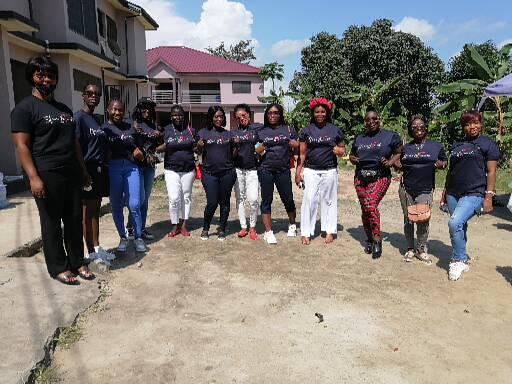 According to Efua, orphans also yearn for the presence of their parents when they see other kids in society with theirs and this phenomenon could affect their self-esteem when they don't get similar care and love.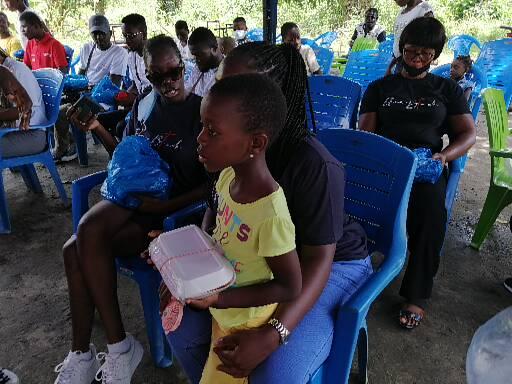 She added that spending her birthday through the extension of the love of Christ to the children was timely and a step in the right direction for her ministry.
"As a gospel artiste, my main purpose is to preach Christ through my music and extend the love of God to these children. I am here, to make them feel part of a bigger society. These children may feel some sense of loneliness when they see other children with their parents, this could affect their self-esteem, therefore, it's our responsibility as a society to enhance their sense of belonging and continue to show them, love  ".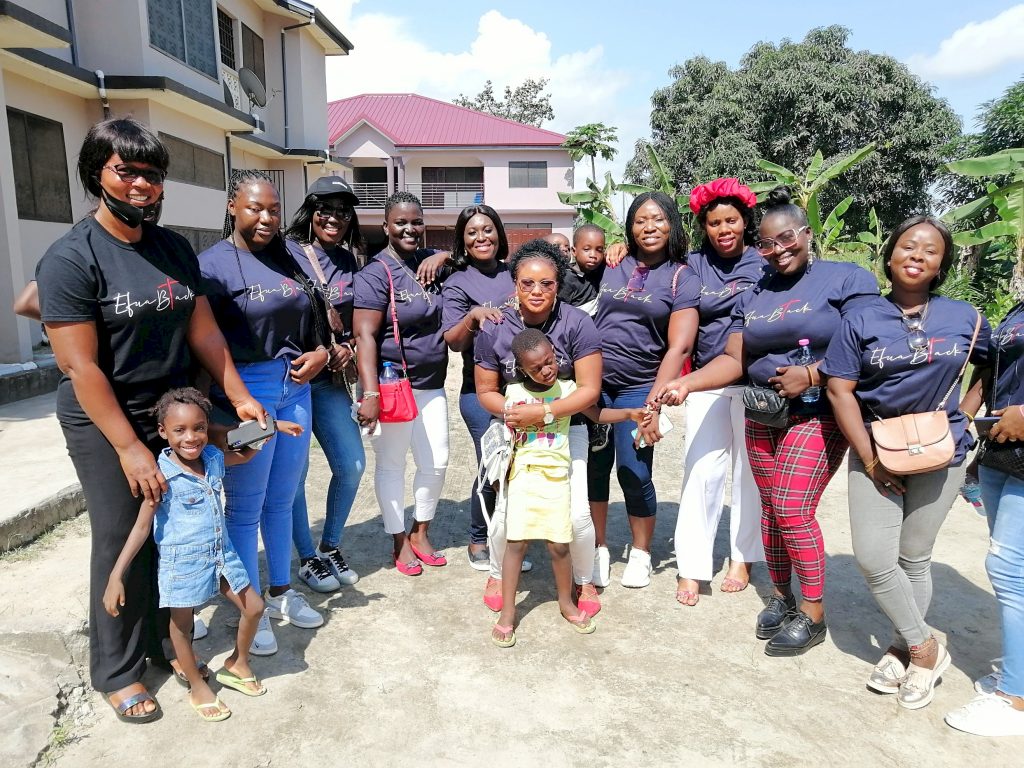 Efua expressed her heart warm gratitude to the caretakers of the Home for their services and advised them to continue doing more towards uplifting the plight of every child at the Home as there are more blessings in such work but could equally turn out to be a curse when the children are not managed well.
"The Bible says love to orphans and widows is one of the greatest blessings, if they are not well managed, it could be a curse for the caretakers, so it behooves on us to do our maximum best to secure the happiness of the children for God to also bless us", she stated.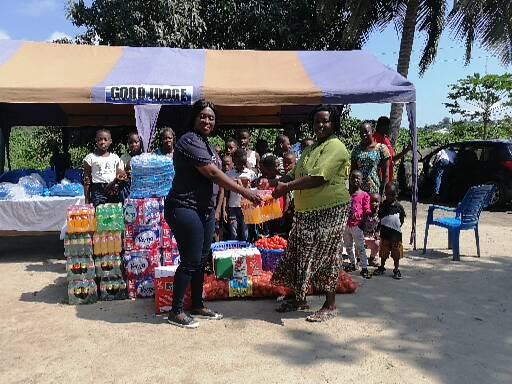 Efua black called on well-meaning Ghanaians, benevolent organizations, and the Government to extend helping hands to the Home.
She hinted at the   release  of  her second  single, title "Reign", a contemporary worship song  come Monday 18th October 2021.
Receiving the items on behalf of Father's Home Ministry, Janet Anderson, a parent at the children's home expressed gratitude and for the love and kind gesture of Efua Black and friends in considering to celebrate her birthday in the home since she could have chosen to mark it at any place of her choice.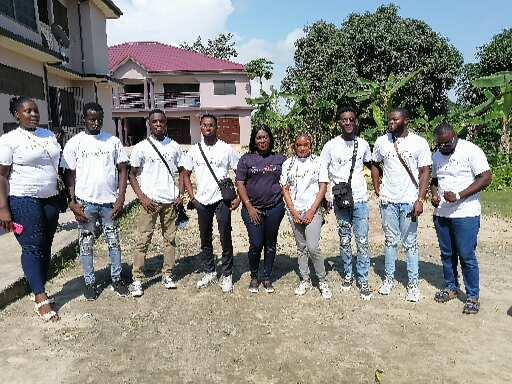 She thanked the team and prayed for God to replenish anything that had been lost through the sacrifice to put smiles on the faces of the children.
The Father's Home Care Ministry currently has 100 children who are being catered for with some in primary, Junior, and Senior High school as well as others in numerous Tertiary Institutions across the country.
Story by Kwame Offei