Jaden Smith now dating Justin Bieber's ex,Selena Gomez?
<![CDATA[]]>
<![CDATA[
Jaden Smith
, 
Selena Gomez
,
 Alfonso Ribeiro
 and 
DJ Jazzy Jeff
 all joined 
Will Smith
 in London to mark 
Trey Smith's 
UK debut on the club scene. 
After Earth
 star Jaden Smith was spotted out to dinner with Selena Gomez, where they dined at the London hotspot Hakkasan.
Jaden took a very protective stance as he extended his arm to shield Selena from the aggressive paparazzi clamoring to take their picture.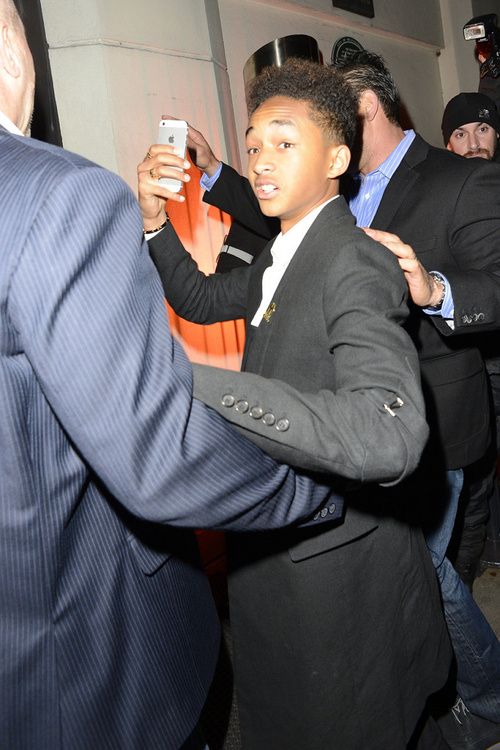 Jaden pulled double duty while in the UK, as he and his dad, Will, are doing international press junkets for their film
After Earth
(June 7th) and they supported Trey Smith during his club debut. Later that night…
The British Press captured a mini-reunion of "The Fresh Prince of Bel-Air" as Will Smith was joined by former co-stars Alfonso Ribeiro (and wife 
Robin
) and DJ Jazzy Jeff.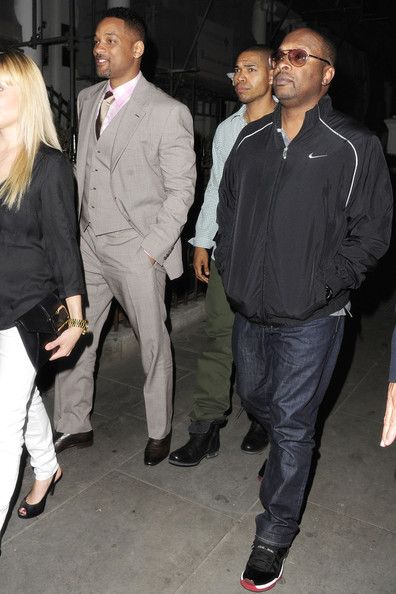 The fellas were on their way into Boujis Night Club to witness the UK debut of DJ Trey Smith (Will's oldest son).
Will, who's also doing press for 
After Earth
, interviewed with 
The Alchemist
, where he talked about his role in 
After Earth
and how the relationship between he and Jaden's character is similar to their real life father/son dynamic.
It was funny because my character is this huge general and a great warrior, and his son is trying to follow in his footsteps so it was similar in that sense. I think because we got to talk about our characters, Cypher and Kitai, we were really talking about Will and Jaden. We had plenty of conversations about things like discipline and why Cypher felt like it was such a necessity to be harder on Kitai than even on full-grown rangers. The concept of life and death is what comes into play as a father. Whether you are watching basketball or washing the dishes, in the mind of a warrior father, everything is life or death. The way you wash those dishes, the way you clean your room, the way you handle your schoolwork, one day its going to come back in a life or death scenario.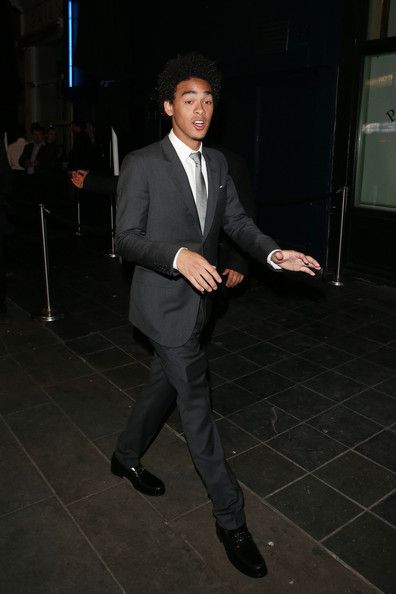 But last night….everyone's attention was focus on Trey.
Looking very dapper in a slim fitted dark suit, Trey posed for pics and greeted fans as he prepared to do his first DJ set in the UK.
Trey's role in the entertainment business makes perfect sense, as Will explained to
 The Alchemist,
 he wanted all of his children to be in the "family business."
"I grew up in a family business so my father, my mother and all my brothers and sisters worked in the family business, so that's really the only way I know how to parent."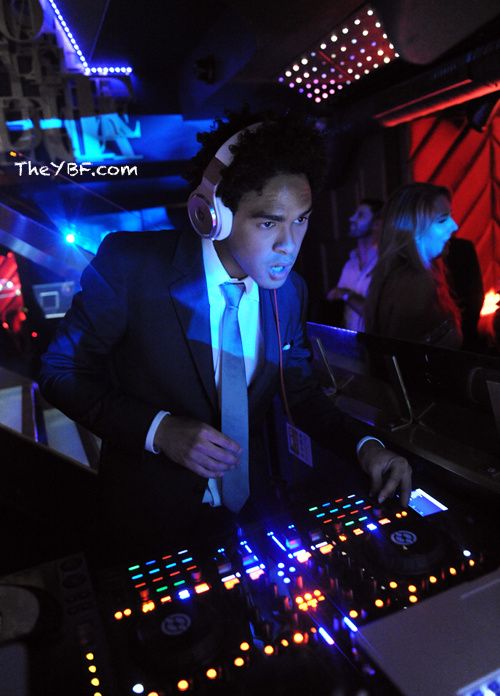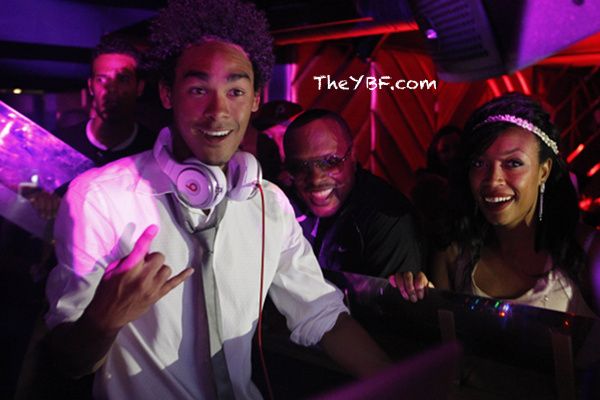 And as Jaden and Willow make their mark in the entertainment world, Trey seems like he's ready to take his place in the spotlight as well.  And he has hip hop legend DJ Jazzy Jeff alongside him as he masters the art of the DJ!
Photos via PacificCoastNews.com/SPLASH
]]>
From Apple Music With Love: Listen To Sam Smith's Royal Albert Hall Set In Spatial
Apple Music is getting into the giving spirit this holiday season with the return of From Apple Music With Love, a special countdown to the holidays. Each day at 8:00a PST from November 25 – 30, Apple Music subscribers will receive exclusive gifts from some of the biggest and brightest names in music, stamped with love and ready for unwrapping. This year, gifts range from live concert recordings, new renditions of favorite songs, a classic album rerelease alongside a brand new holiday album, and party-crushing mixes to close out the year. Do yourself a favor and enjoy the musical experiences we've put together with Apple Music listeners in mind.
Today's exclusive gift comes from Sam Smith, and features their stunning October 2022 performance at London's Royal Albert Hall.
"I definitely wanted this to be different to my other shows," Sam Smith tells Apple Music. "I come from a theatre background and really missed that feeling on my last tour. It takes a village of talent to put on my shows, and it's important for me now to showcase and celebrate the artists around me." In Live From Royal Albert Hall, which arrives to Apple Music listeners as part of the From Apple Music With Love series, Smith celebrates their body of work with a curated selection of songs from the evening.
Though Smith was mostly performing songs from their catalogue, the singer says the set was imbued with the spirit of their fourth studio album Gloria, scheduled to release in January 2023. "With this show it was about adding a little Gloria to all my songs," Smith says. "I always want to change all the songs a little to fit the mood and the tones of whatever project I'm currently releasing. But I am also passionate about playing the songs the way people love them." One listen to Live From Royal Albert Hall and you're sure to have found that Smith couldn't lose either way.
Tune in every day at 8am PST to keep counting down the holidays with an exclusive gift on Apple Music and check out Sam Smith's October 2022 performance at London's Royal Albert Hall HERE