Celebrities with serious anger management issues
One of the perks of being famous is that you can get away with a lot … until you can't. Whether caused by alleged prejudices, substance abuse problems, or simple entitlement, these stars have drove others mad when they got mad. Sometimes their fits of rage resulted in violence.
These famous folks, ranging from Oscar winners, to supermodels, to rock stars, to musicians, all drove others mad when they got mad. Sometimes their fits of rage resulted in violence, sometimes in property damage, and sometimes in just hellish workplaces for their colleagues (until some of them got fired). Regardless of the degree of severity, it's clear that all of these celebs have serious anger management issues.
A few of these stars have had to undergo anger management counseling with varying degrees of success after getting into trouble with the law.
Sean Penn
If anyone's let the pressures of fame get to them, it seems to be Sean Penn. The man has nothing to be angry about when it comes to his career given he's spent more than forty years as an acclaimed actor. Unfortunately, while everything might be going great for him at work, that hasn't stopped him from lashing out offscreen.
He famously abused his first wife (who was none other than Madonna) and has failed to keep his anger in check ever since. Whenever an interview doesn't go his way, or a paparazzo catches him on a bad day, he doesn't hold back.
Chris Brown
It's amazing that Chris Brown still has a career after he let his anger get the best of him. It's hard to forget about that night in 2009 when the rapper took his fists to Rihanna's face and left her traumatized and hospitalized. This domestic abuse was something people weren't accustomed to seeing in the celebrity world, but the proof was right there on the singer's face.
Although it's been a decade since that infamous incident, there's no putting the past behind him for Brown. That outburst of aggression will follow him everywhere he goes, no matter what he does.
Britney Spears
The late '00s really weren't a great time for some celebrities. 2007, in particular, was a challenging year for one of the most beloved singers in the pop music scene. It signified the downfall of Britney Spears, a star who was in the midst of a mental breakdown. Along with shaving her head, the singer was photographed lashing out at a paparazzo with an umbrella.
It's an image that regularly comes to mind when people think of Spears, and it truly shows the woman at her lowest. Of course, years of being hounded by the press will do that to a person.

Naomi Campbell
There's no denying that as models go, Naomi Campbell is one of the fiercest ever to strut her stuff. Unfortunately, while she might be all face on the runway, she's all mouth off it.
Several of the model's outbursts have been caught on film over the years, although few have been as bad as one from 2006. Campbell got so angry that she threw her phone at a maid, an action that resulted in an assault charge.
Watch: Stage fight halts #VGMA20, Stonebwoy pulls out a gun on stage.
Gospel Musician Efua Black Celebrates Birthday With Father's Home
Takoradi-based gospel artiste, Mrs. Ellen Tsibuah also known in the music circles as Efua Black has donated assorted food items to the Father's Home Care Ministry at Anto Aboso in the Shama District as part of the celebrations marking her birthday.
Although Efua Black's birthday fell on Tuesday, 12 October, for the purpose of convenience, she chose to celebrate the occasion on Saturday, 16th of October to extend love to the orphans at the children's home.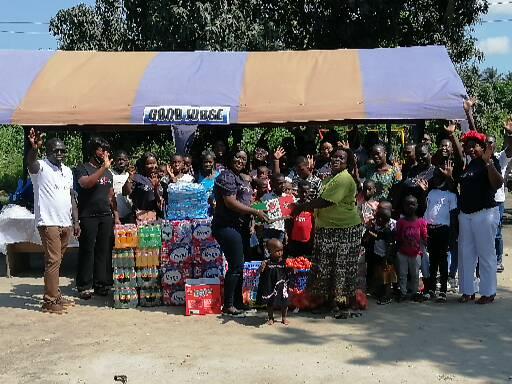 She donated numerous food items including fresh tomatoes, tomatoes pastes, pepper, frozen chicken, fish, onions biscuits, and drinks among others.
The children of the Home were engaged in numerous fun and exciting activities to put smiles on their faces and to give them a sense of belonging.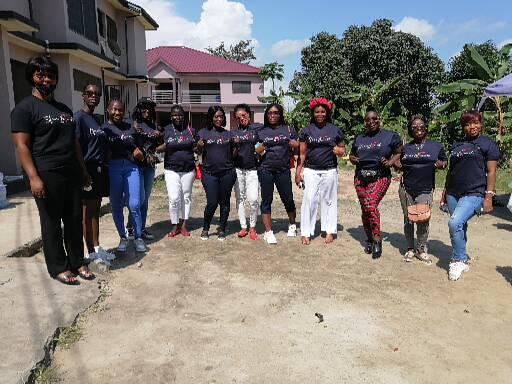 According to Efua, orphans also yearn for the presence of their parents when they see other kids in society with theirs and this phenomenon could affect their self-esteem when they don't get similar care and love.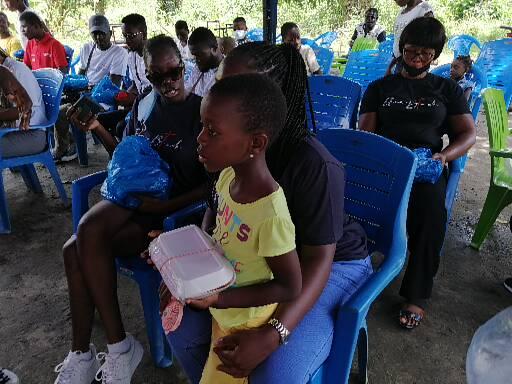 She added that spending her birthday through the extension of the love of Christ to the children was timely and a step in the right direction for her ministry.
"As a gospel artiste, my main purpose is to preach Christ through my music and extend the love of God to these children. I am here, to make them feel part of a bigger society. These children may feel some sense of loneliness when they see other children with their parents, this could affect their self-esteem, therefore, it's our responsibility as a society to enhance their sense of belonging and continue to show them, love  ".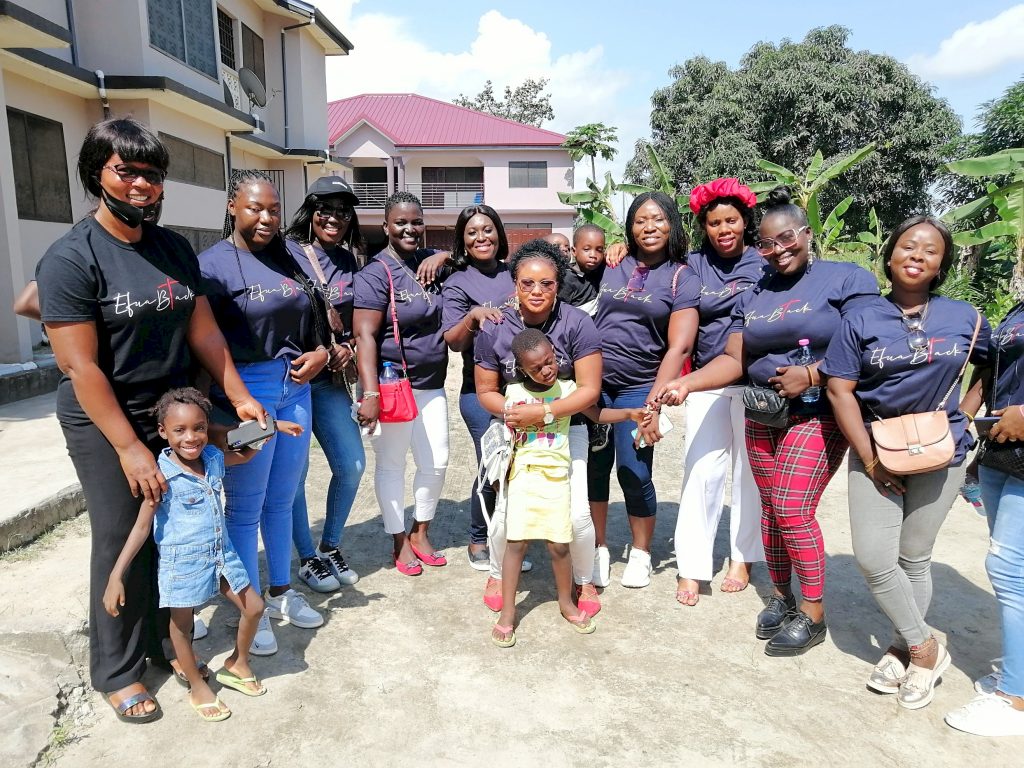 Efua expressed her heart warm gratitude to the caretakers of the Home for their services and advised them to continue doing more towards uplifting the plight of every child at the Home as there are more blessings in such work but could equally turn out to be a curse when the children are not managed well.
"The Bible says love to orphans and widows is one of the greatest blessings, if they are not well managed, it could be a curse for the caretakers, so it behooves on us to do our maximum best to secure the happiness of the children for God to also bless us", she stated.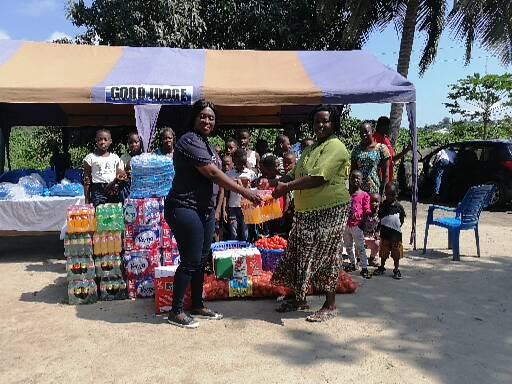 Efua black called on well-meaning Ghanaians, benevolent organizations, and the Government to extend helping hands to the Home.
She hinted at the   release  of  her second  single, title "Reign", a contemporary worship song  come Monday 18th October 2021.
Receiving the items on behalf of Father's Home Ministry, Janet Anderson, a parent at the children's home expressed gratitude and for the love and kind gesture of Efua Black and friends in considering to celebrate her birthday in the home since she could have chosen to mark it at any place of her choice.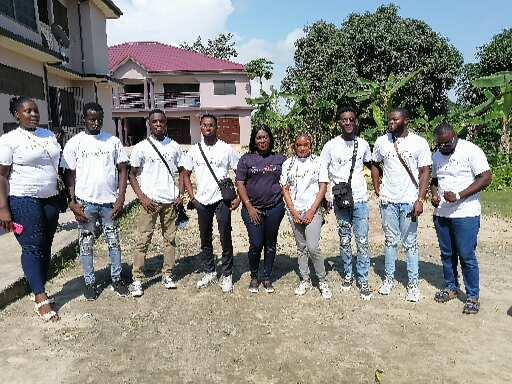 She thanked the team and prayed for God to replenish anything that had been lost through the sacrifice to put smiles on the faces of the children.
The Father's Home Care Ministry currently has 100 children who are being catered for with some in primary, Junior, and Senior High school as well as others in numerous Tertiary Institutions across the country.
Story by Kwame Offei