From Elvis to Triangle of Sadness , best international movies on Showmax this May
Elvis; Jurassic World: Dominion; Triangle of Sadness; Ticket to Paradise; Good Luck To You, Leo Grande
ELVIS | Stream now
Nominated for eight 2023 Oscars, including Motion Picture of the Year, Elvis tracks the life of Elvis Presley from his childhood to becoming the undisputed "King of Rock and Roll" in the 1950s.
As Elvis, Austin Butler was nominated for the Oscar and won at the BAFTA, Golden Globes and People's Choice Awards, among other accolades.
Oscar winner Tom Hanks plays his manager, Colonel Tom Parker, with Olivia DeJonge as his wife, Priscillla. The cast also includes the likes of Oscar nominee Kodi Smit-McPhee (The Power of the Dog), BAFTA nominee Kelvin Harrison Jr. (Cyrano, The Trial of the Chicago 7), Critics Choice Award winner David Wenham (Faramir in The Lord of the Rings films), and multi-award winner Richard Roxburgh (Catherine the Great, Moulin Rouge!), with multiple-Grammy nominee Yola as the "godmother of rock n roll", Sister Rosetta Tharpe, and four-time Grammy winner Gary Clark Jr. as Arthur 'Big Boy' Crudup.
Directed by two-time Oscar nominee Baz Luhrmann (Moulin Rouge!, The Great Gatsby, Romeo + Juliet), Elvis is the second-highest-grossing music biopic of all time – and the 16th biggest blockbuster globally last year.
JURASSIC WORLD: DOMINION | Stream from 22 May
The third-highest-grossing movie of 2022 globally, Jurassic World: Dominion is set four years after Isla Nublar was destroyed. Dinosaurs now live—and hunt—alongside humans all over the world. This fragile balance will reshape the future and determine, once and for all, whether human beings are to remain the apex predators on a planet they now share with history's most fearsome creatures.
Dominion unites two generations of Jurassic stars for the first time: Teen Choice winners Chris Pratt and Bryce Dallas Howard are joined by Oscar winner Laura Dern, Oscar nominee Jeff Goldblum and Emmy nominee Sam Neill.
From director Colin Trevorrow (who smashed seven Guinness World Records with Jurassic World) and Oscar-winning franchise creator and executive producer Steven Spielberg, Dominion was nominated for the People's Choice Movie of 2022 and was up for Favourite Movie and Actor (Pratt) at the 2023 Kids' Choice Awards, as well as Visual Effects Society and Annie Awards this year.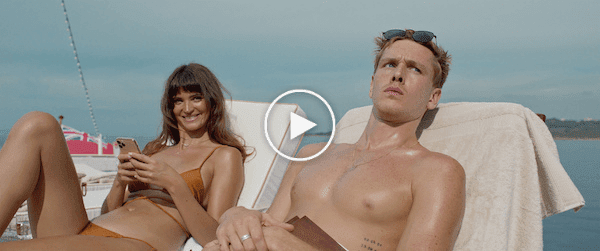 TRIANGLE OF SADNESS | First on Showmax | Stream from 22 May
South African actress and model Charlbi Dean stars in Triangle of Sadness, in what many believe would have been her breakout role had she not tragically passed away shortly before the film's international release late last year.
Previously known for her roles in the Spud films and the series Black Lightning, Dean plays Yaya, one half of a celebrity model couple who join a luxury cruise for the uber-rich, helmed by an unhinged captain.
Triangle of Sadness was up for Best Picture, Director and Original Screenplay at this year's Oscars, as well as Best Comedy at this year's Critics Choice Awards and Golden Globes. The wickedly funny satirical black comedy has already won 21 awards, including the Palme d'Or at last year's Cannes Film Festival.
BAFTA nominee Harris Dickinson (Where the Crawdads Sing, The King's Man) co-stars alongside Dean, with three-time Oscar nominee Woody Harrelson (Three Billboards Outside Ebbing, Missouri, Natural Born Killers) as the captain. As Dimitri, Zlatko Burić won Best European Actor at the European Film Awards, while Dolly de Leon became the first Filipino actor to be nominated at the BAFTAs and the Golden Globes, for her supporting role as Abigail.
Hailed by Empire as "hilariously, breathlessly entertaining," Triangle of Sadness is the English-language feature film debut of Swedish writer-director Ruben Östlund (Force Majeure, winner of the Critics Choice Award for Best Foreign Language Film, and the Oscar-nominated The Square, winner of the Palme d'Or at Cannes).
TICKET TO PARADISE | Stream from 15 May
Oscar winners George Clooney and Julia Roberts reunite in Ticket To Paradise as exes who find themselves on a shared mission to Bali to stop their lovestruck daughter (Emmy nominee Kaitlyn Dever from Unbelievable) from making the same mistake they once made.
A romantic comedy about the sweet surprise of second chances, Ticket To Paradise was the 28th biggest box office hit of 2022. As Independent (UK) puts it, "It's a joy to watch Julia Roberts and George Clooney fall in love. It's an even greater joy to watch them bicker."
Ticket To Paradise is directed and co-written by BAFTA nominee Ol Parker (Mamma Mia! Here We Go Again, writer of the Best Exotic Marigold Hotel films).
GOOD LUCK TO YOU, LEO GRANDE | Stream from 25 May
Good Luck to You, Leo Grande stars two-time Oscar winner Emma Thompson (Love, Actually, Saving Mr. Banks) in a 2023 BAFTA- and Golden Globe-nominated performance as Nancy Stokes, a retired school teacher yearning for some adventure, who hires a young sex worker named Leo Grande.
The sex comedy was nominated for four BAFTAs, including for Outstanding British Film of the Year, Outstanding Debut by a British Writer (for Katy Brand), and Best Leading Actor (Daryl McCormack from Bad Sisters and Peaky Blinders).
Helmed by Sundance-winning Australian director Sophie Hyde (52 Tuesdays), Good Luck to You, Leo Grande also earned "Best Female Orgasm" at the Girls on Film Awards, among other accolades.
Good Luck to You, Leo Grande has a 93% critics' rating on Rotten Tomatoes, with The Hollywood Reporter calling it "sex positive and positively sexy."
EMILY, THE CRIMINAL | Stream now
In Emily the Criminal, Golden Globe nominee Aubrey Plaza (The White Lotus: Sicily, Parks and Recreation) stars as Emily, a young woman down on her luck and saddled with debt, who gets involved in a credit card scam that pulls her into the criminal underworld of Los Angeles.
John Patton Ford won Best First Screenplay at the 2023 Film Independent Spirit Awards and was nominated for the debut director award at the 2023 Directors Guild of America Awards. Emily the Criminal also picked up eight other international prizes, including being named one of the National Board of Review's Top Ten Independent Films of 2022.
Emily the Criminal has a 94% critics' rating on Rotten Tomatoes, where the critics' consensus says, "A taut thriller that contains a wealth of social commentary, Emily the Criminal is stolen by Aubrey Plaza's terrific work in the title role." L.A. Times calls it "gripping"; Collider "Intense"; and The Hollywood Reporter "nail-biting".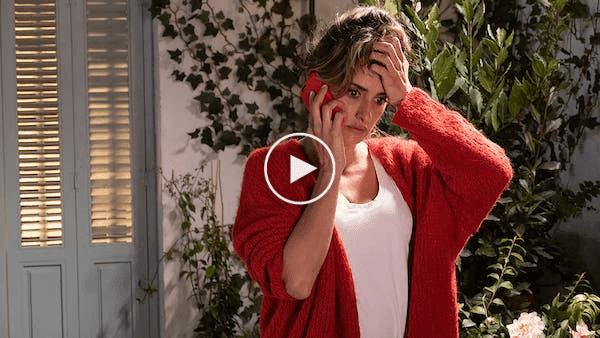 PARALLEL MOTHERS | Stream from 11 May
Winner of over 20 international awards, Pedro Almodóvar's Parallel Mothers follows two mothers who bond in unexpected ways after giving birth on the same day.
As Janis, Penélope Cruz won Best Actress at Venice and was nominated for an Oscar, among other accolades. Alberto Iglesias was nominated for an Oscar and a Golden Globe for the score, while Parallel Mothers was nominated as Best Non-English Film at both the BAFTAs and Golden Globes and won the GLAAD Media Award for Outstanding Limited Release Film.
Parallel Mothers has a 96% critics' rating on Rotten Tomatoes, with The Observer saying Cruz "has never been better" and The Hollywood Reporter calling it "ravishingly crafted… No one uses the expressive power of colour and design quite like Almodóvar."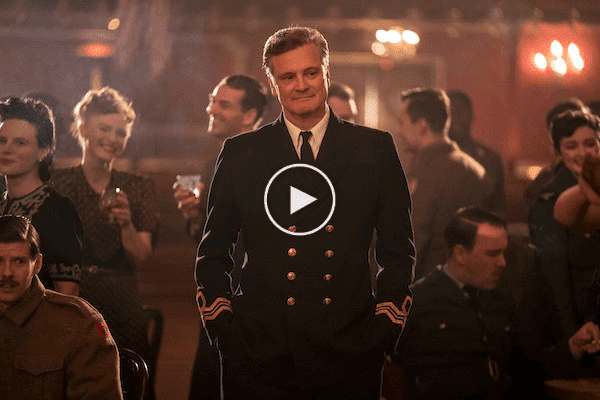 OPERATION MINCEMEAT | Stream now
It's 1943. The Allies are determined to break Hitler's grip on occupied Europe, and plan to launch an all-out assault on Sicily; but they face an impossible challenge – how to protect the invasion force from potential annihilation.
It falls to two remarkable intelligence officers, Ewen Montagu (Oscar winner Colin Firth from The King's Speech) and Charles Cholmondeley (Emmy winner Matthew Macfadyen from Succession) to dream the most inspired and improbable disinformation strategy of the war – centred on the most unlikely of secret agents: a dead man.
Nominated for a 2023 Satellite Award for Best Motion Picture Made for Television, Operation Mincemeat is the extraordinary and true story of an idea that hoped to turn the tide for the Allies – taking impossibly high risks, defying logic, and testing the nerves of its creators to breaking point.
Directed by Oscar nominee John Madden (Shakespeare in Love, The Best Exotic Marigold Hotel), Operation Mincemeat co-stars Mark Bonnar, who was nominated for a BAFTA Scotland Award for the role, and Emmy winner Kelly Macdonald.
WHERE THE CRAWDADS SING | Stream from 29 May
Based on Delia Owens' best-selling novel, Where the Crawdads Sing tells the story of Kya, an abandoned girl who raised herself to adulthood in the dangerous marshlands of North Carolina.
For years, rumours of the "Marsh Girl" haunted Barkley Cove, isolating the sharp and resilient Kya from her community. Drawn to two young men from town, Kya opens herself to a new and startling world; but when one of them is found dead, she is immediately cast by the community as the main suspect.
The 33rd biggest box office hit of 2022, Where the Crawdads Sing stars BAFTA nominees Daisy Edgar-Jones (Normal People) and Harris Dickinson (Triangle of Sadness) as Kya and Chase, with Taylor John Smith (Sharp Objects) as Tate.
Nominated as The Drama Movie of 2022 at The People's Choice Awards, Where The Crawdads Sing is produced by Reese Witherspoon (Big Little Lies) and features Carolina, Taylor Swift's song that was nominated for 2023 Golden Globe and Critics Choice awards.
CONFESS, FLETCH | Stream now
In Confess, Fletch, Emmy winner Jon Hamm (Mad Men) stars as the roguishly charming and endlessly troublesome Fletch, who becomes the prime suspect in a murder case while searching for a stolen art collection. The only way to prove his innocence? Find out which of the long list of suspects is the culprit – from the eccentric art dealer and a missing playboy to a crazy neighbor and Fletch's Italian girlfriend. Crime has never been this disorganised…
Directed and co-written by multi-award-winner Greg Mottola (Superbad, Adventureland, The Newsroom), Confess, Fletch is inspired by Gregory Macdonald's Edgar-winning crime novel of the same name. Oscar winner Marcia Gay Harden (Mystic River), Oscar nominee Annie Mumolo (Bad Moms), Emmy nominee Kyle MacLachlan (Twin Peaks) and Lorenza Izzo (Once Upon A Time In Hollywood) co-star. Chevy Chase previously starred as Fletch in two 80s films based on MacDonald's novels.
Confess, Fletch has an 86% critics' rating on Rotten Tomatoes. In their four-star review, Empire calls it "a triumph of dry wit, razor-sharp wordplay, and a steady stream of highly entertaining supporting work."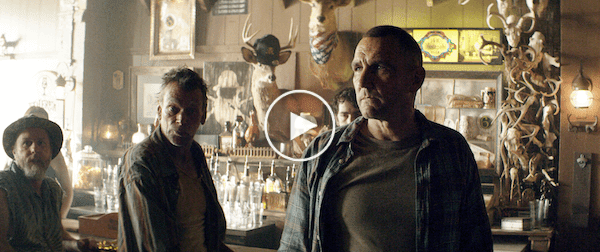 THE BIG UGLY | Stream from 11 May
In for oil. Out for blood. 
In The Big Ugly, Vinnie Jones (Lock, Stock and Two Smoking Barrels, Snatch) stars as Neelyn, an enforcer sent from London to West Virginia to set up a money-laundering operation with an oilman (Emmy nominee Ron Perlman from Hellboy and The Capture). When Neelyn's girlfriend disappears, nothing will stop him getting answers – and retribution.
Winner of seven international awards, The Big Ugly also stars Golden Globe nominee Malcolm McDowell (A Clockwork Orange, Bombshell) as a London mob moss.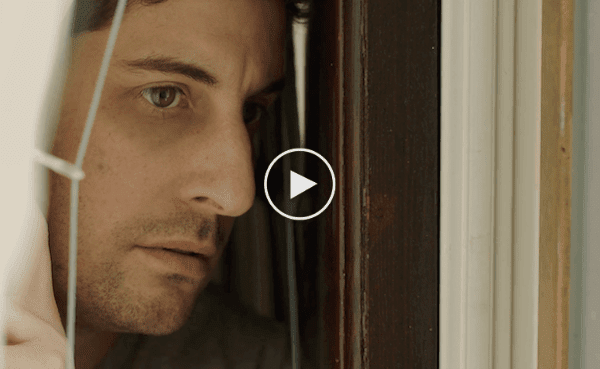 THE SUBJECT | Stream now
MTV Movie Award winner Jason Biggs (Orange Is The New Black, American Pie) stars in The Subject as a successful white documentary director dealing with the fallout from his previous film, which caught the murder of a Black teen on tape. Now, someone films his every move, threatening his idyllic life.
Winner of 21 international awards, The Subject was the directorial debut of Lanie Zipoy, who passed away last year in a hit and run.
EVERYTHING ON SHOWMAX IN MAY 2023
To see everything on Showmax in May 2023, including HBO's true-crime series 
Love & Death
, starring Elizabeth Olsen, and the international acclaimed Sally Andrew adaptation 
Recipes for Love and Murder
, click 
here
.
EUROPA LEAGUE FINAL: Sevilla and Roma battle for trophy on May 31; LIVE action on GOtv
SuperSport viewers on DStv and GOtv can look forward to the final of the UEFA Europa League which pits Sevilla against Roma at the Puskas Arena in Budapest, Hungary on the evening of Wednesday 31 May 2023.
DStv and GOtv is the only true home of football in Africa, offering a range and depth of action that no other rival can match  it's literally 'Unbeatable Football'! If you're going to spend your money on something, it may as well be on the best football in the world.
Path to the final
Sevilla, who have the amazing record of winning the Europa League every time they have reached the quarterfinal stage, 'dropped' into the competition from the UEFA Champions League and went on to defeat PSV Eindhoven (3-2 on aggregate), Fenerbahce (2-1), Manchester United (5-2) and Juventus (3-2). They are just 90 minutes away from winning the Europa League for a record-extending seventh time (adding to triumphs in 2006, 2007, 2014, 2015, 2016 and 2020).
Roma's path to the final saw them finish second in Group C behind Real Betis, before going on to defeat Red Bull Salzburg (2-1 on aggregate), Real Sociedad (2-0), Feyenoord (4-2) and Bayer Leverkusen (1-0). Last season's UEFA Europa Conference League champions, the Giallorossi are hoping for continued continental success.
In addition, the winners of this match will earn a place in next season's UEFA Champions League regardless of their finishing position in their domestic leagues.
Head-to-head stats
In head-to-head stats, Sevilla and Roma have met in just one previous match: a round of 16 single-leg tie (due to the effect of Covid-19) in the Europa League in August 2020 which the Spanish side won 2-0 thanks to goals from Sergio Reguilon and Youssef En-Nesyri.
Battles to watch
Jose Luis Mendilibar v Jose Mourinho – Mendilibar has done an amazing job in turning Sevilla's season around, but he faces a tough opponent in the wily and wizened Mourinho, who is chasing yet another continental title.
Fernando v Nemanja Matic – These two veteran midfielders have defied father time to be outstanding performers for their teams in the 'engine room' this term, but only one of them will walk away a Europa League champion from Budapest.
Gonzalo Montiel v Tammy Abraham – It has not been a vintage season for Abraham in goal-scoring terms, but he remains a talisman for Roma and will be a player that the determined Montiel will have to keep a close eye on.
No rival can compete with SuperSport's coverage. Our viewers on DStv and GOtv enjoy an unrivalled selection of football from around the world!
UEFA Europa League final broadcast details (All times GMT)
Wednesday 31 May
19:00: Sevilla v Roma – LIVE on SuperSport Grandstand, SuperSport Premier League, SuperSport Maximo 2, SuperSport Maximo 360 and SuperSport GOtv Football