Halle Berry, Kerry Washington, Jennifer Lopez sizzle on 2013 Golden Globe Awards red carpet
<![CDATA[]]>
<![CDATA[Hollywood paid tribute to some of the year's best films, television series and actors tonight at the 2013 Golden Globe Awards. See photos of Halle Berry, Kerry Washington, Rosario Dawson and others on the red carpet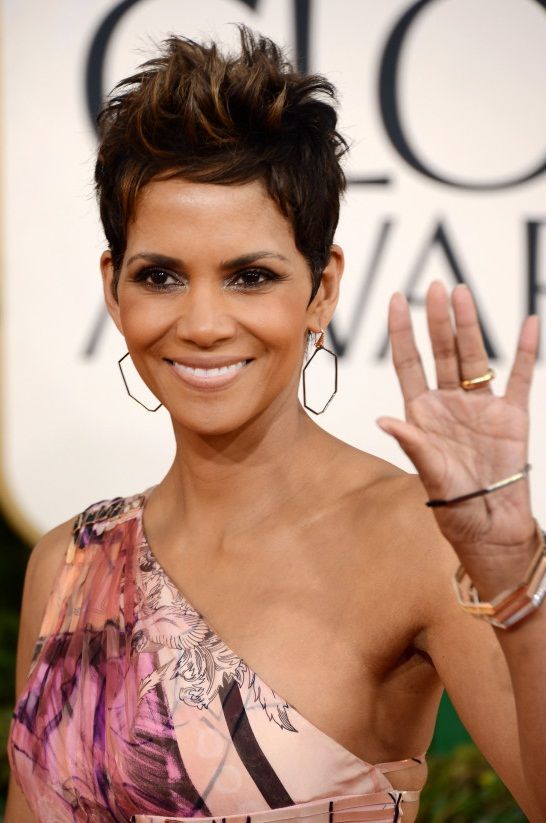 The 70th Annual Golden Globe Awards were held at the Beverly Hilton Hotel in Beverly Hills, California with Hollywood legends like Oscar-winner Halle Berry in attendance.
Halle wore an Atelier Versace Fall 2012 Haute Couture Collection high slit gown with nude heels. And we're in utter awe T this flawless chick. It's quite sickening to be honest. But in a good way. And to look this good after a cross country flight after being in D.C. the night before? We bow down.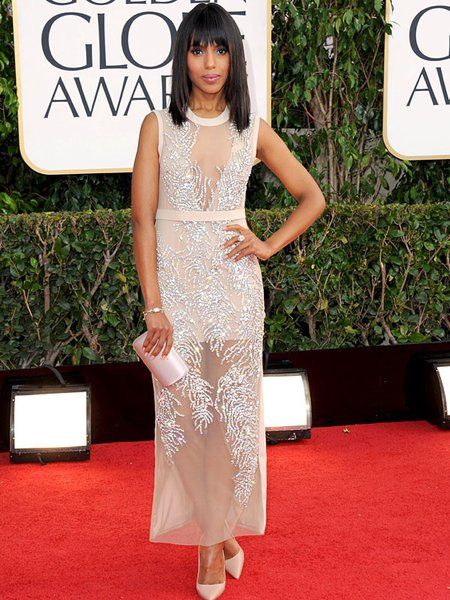 "Scandal" star Kerry Washington wore a Miu Miu Prada dress with a vintage Movado watch. She looked great for the ocassion and sat with her Django co-stars.
Singer/actress Jennifer Lopez walked the red carpet in a nude Zuhair Murad long-sleeve silk gown that featured an ivory embroidered lace overlay with beading detail. And chick shut it down. We're sure the fact two of her exes (Diddy and Ben Affleck) were in the room made her make sure she slated for the night.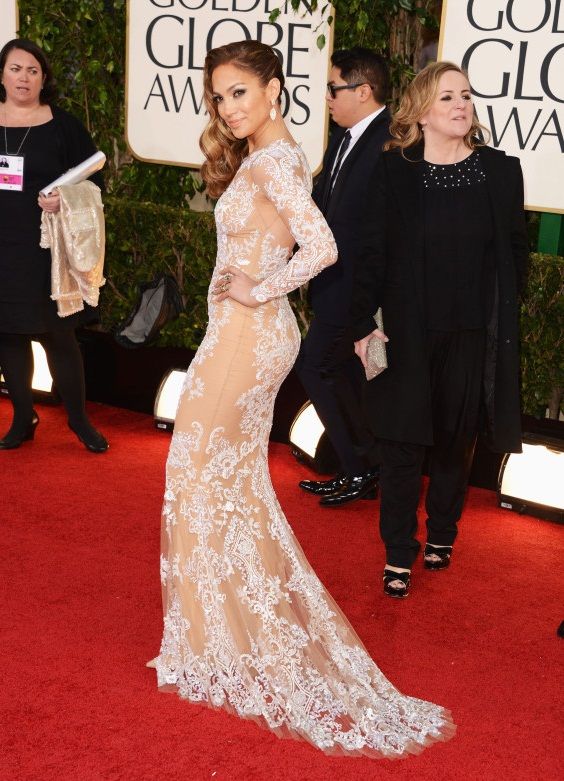 She completed the look with Christian Louboutin heels, a Jimmy Choo bag, and Le Vian jewels.
"Access Hollywood" host Shaun Robinson wore a beaded teal Pamella Roland gown. . She always keeps it classy and fab.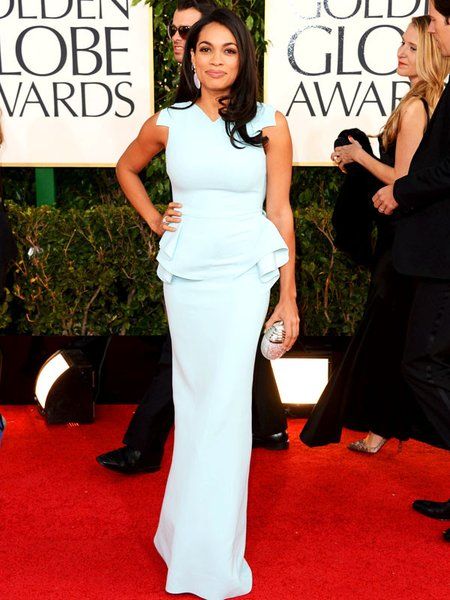 Rosario Dawson wore a blue gown with Lorraine Schwartz jewels.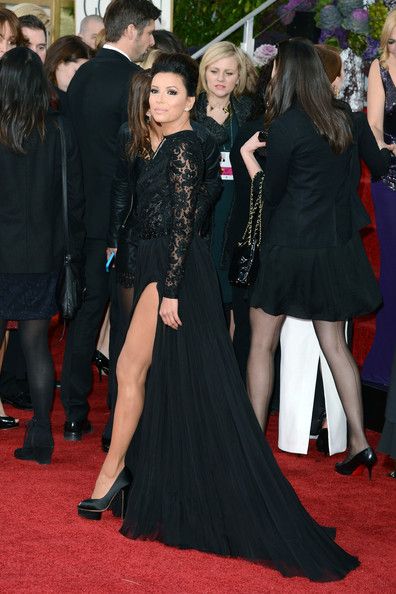 Eva Longoria turned heads in a black gown with lace sleeves by Pucci.
Nicole Richie looking stunning in this lace Naeem Khan gown. One of the most effortless yet force looks of the night. Nicole has that effortless fabness down to a tee.
"Today" show anchors Al Roker and Matt Lauer posed together.
Olympic-gold gymnast Gabby Douglas wore a sequined chartreuse-hued Pamella Rolland gown that seemed a bit too mature for her age. And her stylist should be fired for picking out that wig! Who and why?!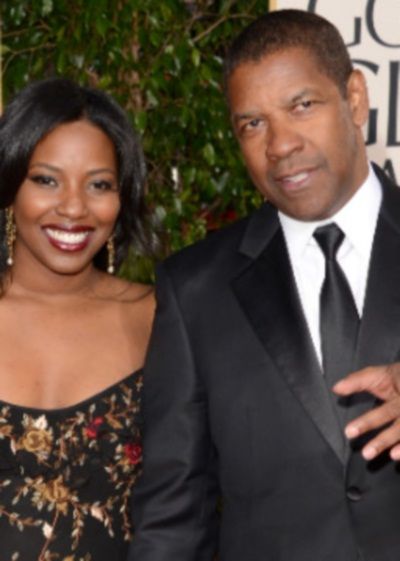 Denzel Washington arrived on the red carpet with his beautiful daughter Olivia. He was every bit the proud papa while introducing her to the media.]]>
Charity Meets Fashion for Ghana's Health – UKGCC Raises Funds For UGMC With 1st Royal Ascot Ladies Day Commemoration In Ghana
The UK-Ghana Chamber of Commerce (UKGCC), a member- based trade association that promotes bilateral trade between the UK and Ghana, has raised funds to support the establishment of a clinical trials unit at the University of Ghana Medical Centre. The UKGCC raised the funds while commemorating the first Royal Ascot Ladies Day Event in Ghana at the Polo Court Gardens, Accra.
Ascot, one of Britain's most well-known racecourses, holds a special week of races in June each year called the Royal Ascot, attended by Her Majesty the Queen. This week has become Britain's most popular race meeting, welcoming over 300,000 visitors all dressed in their finest attire.
The UKGCC's version of the Ladies Day , co-hosted by Ace presenter and radio and Television personality, Nathaniel Attoh, and Ghanaian actress, Sika Osei, paid homage to this iconic British tradition.
As a charity fundraiser, all proceeds from ticket and raffle sales will be donated to the UNIVERSITY OF GHANA MEDICAL CENTRE (UGMC) MEDICAL AND SCIENTIFIC RESEARCH CENTRE (MSRC) FUND RAISING COMMITTEE.
Executive Director of the UKGCC, Adjoba Kyiamah, remarked that "The UGMC MSRC was chosen because given the backdrop of the recent global pandemic, now more than ever, we need more clinical trials in our country to help identify the best treatment for diseases in our environment. The UGMC's work, in undertaking research, will discover new treatments, methods and procedures to improve the health status of Ghanaians, Africans and the world and so we must support their efforts."
Dr. Chris Owoo, Clinical Lead, Ghana Infectious Disease Centre, Ga East and member of the UGMC MSRC Board, expressed gratitude to the UKGCC for organising the charity fundraiser and added that as the first purpose built clinical trials centre in Ghana, the unit will research both foreign and locally manufactured (including plant-based) drugs.
"The opportunity to invest in the health of our present and our future population is now and what we do at the moment will determine where we will be when we have another pandemic or other disease conditions that continue to plague us".
He appealed to other organisations and individuals to support the establishment of the centre, slated to be completed by the end of this year, and drive the change the country needs.
The 1st Royal Ascot Ladies Day Experience in Ghana concluded on a high note with memorable highlights that included