Photos: Rebecca Nana Adwoa Kwabi crowned Miss Ghana 2019
Rebecca Nana Adwoa Kwabi has been crowned Miss Ghana 2019 at the Kempinski hotel in Accra.
The 26-year-old student of Maureen Signature Institute beat 18 other contestants to win the crown.
Rebecca took home an official vehicle, one year volunteering with exclusive events Ghana/ Miss Ghana Foundation, a year platinum gym membership, the opportunity to represent Ghana at Miss World, a monthly allowance of GHC1000 and the most enviable crown.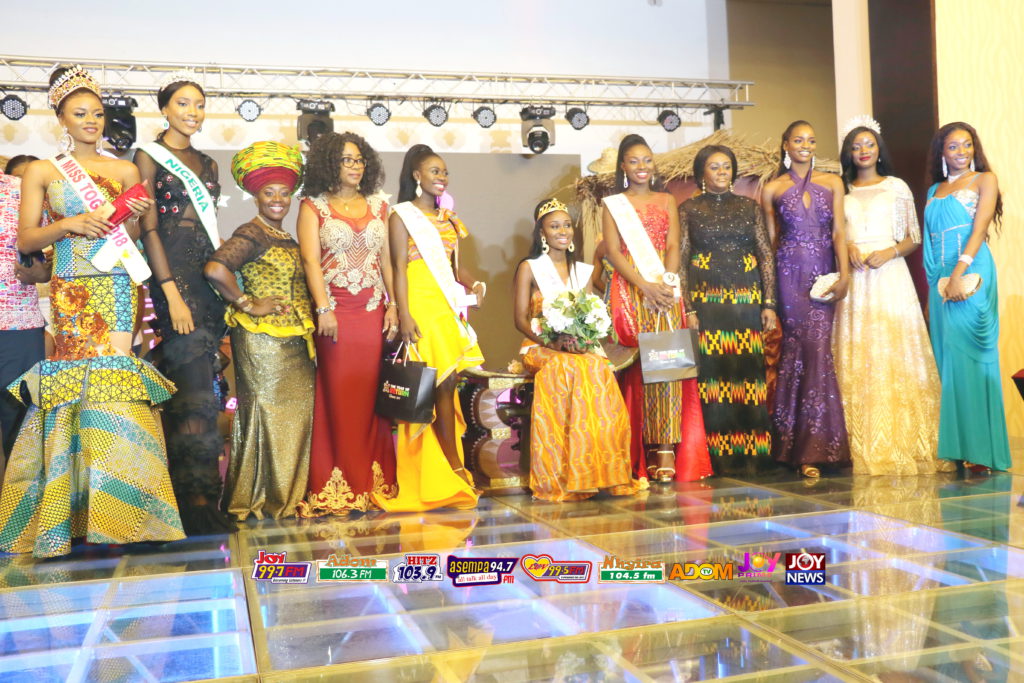 Sarah Odei Amoani and Deborah Opoku Sarfo won the 1st and 2nd runners up respectively.
They also took home an official vehicle each, monthly allowance and one year volunteering with Exclusive Events Ghana/ Miss Ghana Foundation.
They were crowned by the Minister of Tourism, Arts and Culture Hon Barbara Oteng Gyasi and the Minister of Gender, Children and Social Protection, Cynthia Morrison.
The event was attended by dignitaries across the world and media personalities including Miss World 2018 winner, Vanessa Ponce de Leon, Miss Togo 2018 winner, Miss Nigeria 2018 winner, Adom FM's Odo Ahomaso, Akuma Mamaa Zimbi among others.
Showcasing Ghana To The Rest Of Africa: Alphonse Menyo's First Short Film "Perceptions" Has Been Selected For Afriff!!!!
From the stables of Nkuluziza Film Productions comes yet another production which has been selected to be screened at the biggest showcase for African films and filmmakers, AFRIFF! Being produced and directed by Alphonse Menyo, "Perceptions" seeks to break the stereotypes many of which have been created through Western film images of Africa. "Perceptions" is the only Ghanaian short film to have been selected to be screened at the 10th Africa International Film Festival which is scheduled to take place from 7th-13th November, 2021 in Lagos, Nigeria.
The director, Alphonse Menyo manages to successfully display Ghana in the beautiful cinematography which seeks to promote the culture and values of Ghanaians to the rest of Africa. The director believes that most people in the society remained unfulfilled in life due to their acceptance to live in another man's world rather than pursuing their dreams. "Perceptions" seeks to artistically portray the relevance of pursuing after true happiness.
Alphonse Menyo is a Ghanaian born actor/filmmaker and his passion and determination led him to achievements such as Best Actor nomination in the 2020 AMAA Awards, winner of the Best Actor in the 2019 Ghana Movie Awards and the Best Actor at the 2018 Fickn Film Festival. Some of his notable productions include Gold Coast Lounge, Utopia, Black Rose, Freetown among others.