Alonzo B. Slater scores a lead role in upcoming holiday movie, 'A Christmas For Mary'
Alonzo B. Slater will play a lead role in the upcoming Oprah Winfrey Network  (OWN) holiday movie,  'A Christmas For Mary'.  He  plays the role of Michael Payton alongside Vivica A. Fox, Jackee Harry and Morgan Dixon. 
Michael Payton is a handsome black man in his 30's, living in a  town where he helps his parents run the family shop. Once an aspiring journalist himself, Michael decided to stay closer to home where he can feel connected to his family.
With a promotion to head writer on the line, up-and-coming journalist Lena Jones (Morgan Dixon) is hoping to impress her boss with a new story before Christmas. Intrigued by a portrait of a woman painted by her late grandfather, Lena journeys to the small town of Pineville to uncover a forgotten tale of love. As she begins to discover the story she wants to write about, Lena begins to fall for Michael Payton as history repeats itself.
'A Christmas For Mary' is produced by Hybrid Films and directed by David Decoteau. It premieres on OWN, December 8. This is Alonzo B. Slater's first feature film and lead role in a feature.
Alonzo B Slater knew he wanted to be an actor after auditioning for Lion King on Broadway at the tender age of 11. Years later, Alonzo followed his true passion and has become a well-accomplished actor, model, and comedian. He has been seen in several commercials and print ads including Asics, Verizon, American Express, Facebook, Stella Artois, Ford to name a few.
Best international series on Showmax in June, from The Idol to Mrs. Davis to Warrior S3
The Idol express from the US, first seasons of Mrs. Davis and Without Sin, binge 4/10 of IMDb's Most Popular TV 
THE IDOL S1 | First on Showmax | 5 June, express from the US
Currently at #13 on IMDb's Most Popular TV list after its hotly debated world premiere at the 2023 Festival de Cannes, The Idol is a new 18LSDN HBO Original co-created and co-written by Emmy-nominated director Sam Levinson (Euphoria), Oscar nominee and Grammy winner Abel "The Weeknd" Tesfaye (who also co-stars), and Reza Fahim.
After a nervous breakdown derailed her last tour, Jocelyn (Lily-Rose Depp) is determined to claim her rightful status as the greatest and sexiest pop star in America. Her passions are reignited by self-help guru and cult leader Tedros (Tesfaye). Will her romantic awakening take her to glorious new heights or the deepest and darkest depths of her soul?
Saying the "controversial new show shocks and awes", Mashable calls The Idol "an electric charge of a series… a raucous, engrossing ride on an industry nightmare train bound to careen off a cliff… The way it captures the sickness of the fame machine will stay with you long after the credits roll… a surprisingly nuanced, well rounded, and deliciously bold take on the cost of fame and the drive for greatness."
South African-born pop star Troye Sivan co-stars. Since his first, SAFTA-nominated lead role as John "Spud" Milton in the Spud trilogy, Sivan's career has exploded, with over 18m listeners a month on Spotify, nearly eight million YouTube subscribers, MTV Europe Music Award and GLAAD Awards, and a Golden Globe nomination.
Also look out for Ghanaian-American singer-songwriter Moses Sumney, Emmy winners Dan Levy (Schitt's Creek), and Hank Azaria (multiple voices in The Simpsons), Black Reel winner Da'Vine Joy Randolph (Only Murders in the Building), Emmy nominee Jane Adams (Hacks), 2023 MTV Movie + TV Awards breakthrough performance nominee Rachel Sennott (Bodies Bodies Bodies) and the late Anne Heche, in one of her last onscreen roles.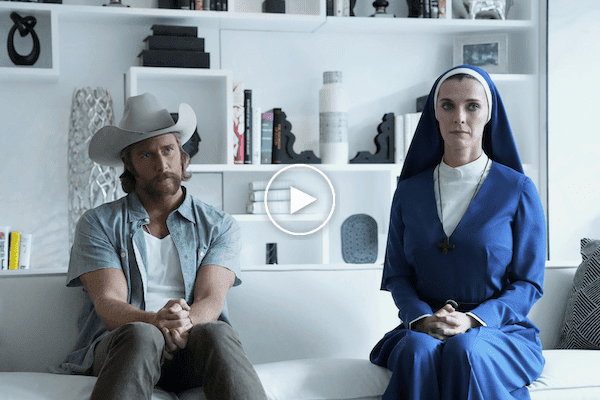 MRS. DAVIS S1 | First on Showmax | 2 episodes on 5 June, then weekly
Who will defy the AI?
Mrs. Davis is the world's most powerful Artificial Intelligence. Simone is the nun devoted to destroying her.
Co-created by three-time Emmy winner Damon Lindelof (Watchmen, The Leftovers) and writer Tara Hernandez (The Big Bang Theory, Young Sheldon), Mrs. Davis stars Critics Choice Super Award winner and three-time Emmy nominee Betty Gilpin (Glow) opposite the likes of Jake McDorman (Limitless), Andy McQueen (Station Eleven, Outer Banks), David Arquette (Dewey Riley in the Scream movies), Tom Wlaschiha (Stranger Things, Game of Thrones), Elizabeth Marvel (Love & Death, The Dropout) and triple-Emmy winner Margo Martindale (The Americans).
The Peacock Original is at #19 on Rotten Tomatoes' Best TV Shows of the Year (So Far), with a 91% critics' rating. The Hollywood Reporter calls it "a mind-bending thrill ride… bracingly, deliriously original… Mrs. Davis could never be mistaken for something engineered by computers, or even by committee. No, this feels like the work of people determined to show what they can do that algorithms still can't: take all those storytelling tropes we've heard a hundred times before, and find a way to refashion them into something daring, ambitious and entirely new."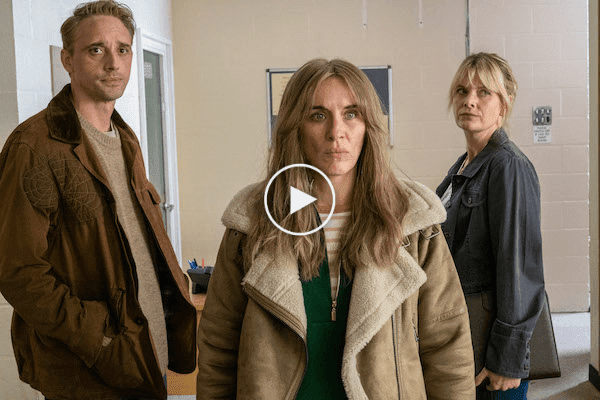 WITHOUT SIN S1 | Binge from 5 June
Line of Duty star Vicky McClure was nominated for a 2023 BAFTA Award for Best Actress in the psychological thriller Without Sin, which follows the relationship between a grieving mother and the man she believes murdered her daughter.
In their 4/5-star review, the Guardian calls it "a top-notch conspiracy drama," saying, "Vicky McClure is fantastic in this heavyweight thriller."
Dorothy Atkinson (Harlots, Pennyworth) and BAFTA nominee Johnny Harris (Great Expectations) co-star.
THE RIGHTEOUS GEMSTONES S3 | First on Showmax | 2 episodes on 19 June, then weekly
The Righteous Gemstones tells the story of a world-famous televangelist family with a long tradition of deviance, greed, and charitable work. When the spoiled Gemstone children finally get their wish to take control of the church, they discover leadership is harder than they imagined and that their extravagant lifestyle comes with a heavy price.
Emmy nominee Steve Zahn (The White Lotus) and Emmy winner Kristen Johnston (Mom, 3rd Rock from the Sun) join the cast this season. Danny McBride (who also created, wrote and executive produces), MTV Movie Award and Teen Choice Award winner Adam Devine, Edi Patterson, Skyler Gisondo, Emmy winner John Goodman and Emmy nominee Walton Goggins all return to what Collider hails as "one of the greatest ensembles in comedic television."
Nominated for a 2022 Emmy Award for its Stunt Coordination, The Righteous Gemstones Season 2 has an 80% critics' rating on Rotten Tomatoes, where the critics' consensus calls it "uproariously funny." Slate proclaims the series "the funniest one currently on air" and Indiewire sings the show's praises for "elevating the laughs to heavenly heights."​​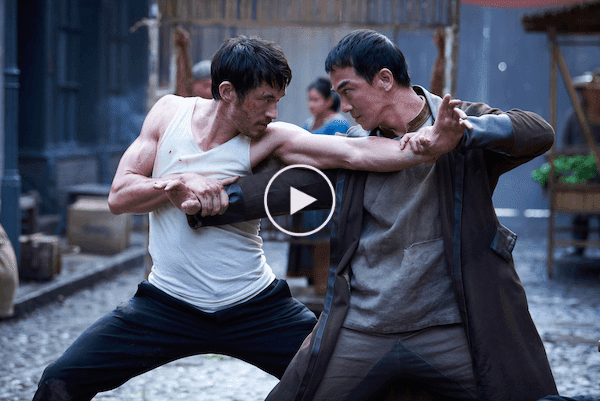 WARRIOR S3  | First on Showmax | Fridays from 30 June, express from the US
Hailed by Inverse as "the most underrated action series of the century," Warrior is set in the ruthless world of late 19th-Century San Francisco, where rival Chinatown tongs fight for dominance. In the wake of the race riots that upended Chinatown in Season 2, Mai Ling (Dianne Doan from Agents of S.H.I.E.L.D. and Descendants) uses her government connections to consolidate power, while Ah Sahm (Andrew Koji from Bullet Train, in a Critics Choice Super-nominated performance) and the Hop Wei tong must find new ways to survive.
Filmed in Cape Town with Moonlighting, Warrior was nominated for two Emmys as well as Best Action Series at the Critics Choice Super Awards. The HBO series is created by Jonathan Tropper (Banshee) and based on the writings of martial arts icon Bruce Lee, with Bruce Lee's daughter Shannon Lee and Justin Lin (director of five Fast and Furious films) among its executive producers.
Mark Dacascos (John Wick: Chapter 3) joins the cast this season as former gang leader Kong Pak, as do a number of South Africans, including former Idols presenter Colin Moss as mayoral candidate Franklin Thayer, Neels Classen (Binnelanders, Kompleks) as the city's new chief of police, Benjamin Atwood, and Sean-Marco Vorster (Alles Malan, Legacy) as San Francisco political insider Stewart Gumm. SAFTA nominee Robert Hobbs (The Girl from St. Agnes, District 9) and Andre Jacobs (Black Sails) return in their roles as Stone and Merriweather respectively.
Warrior has an 8.4/10 rating on IMDb and a 100% critics' rating for Season 2 on Rotten Tomatoes. Season 1 was among Rolling Stone's Best New Television Shows of 2019, with The Ringer calling it "a supremely kick-ass and criminally underappreciated martial arts Western" and Vox saying, "Warrior feels like if Peaky Blinders starred Bruce Lee and was set in 1870s Chinatown."
SUCCESSION S4 | First On Showmax | Binge full now
Currently the most popular series globally on IMDb, Succession's fourth and final season may just be its best yet. The 83-minute finale delivered nearly three million viewers across Max and linear telecasts on Sunday night, 28 May 2023, and earned a 9.6/10 rating on IMDb from over 14 000 fans. This is a 68% improvement over the Season 3 finale of 1.7 million viewers, and a record for the series, which has won over 100 awards and 13 Emmys, including Outstanding Drama Series in 2020 and 2022.
The story of four siblings fighting over who will take over a media and entertainment empire, Succession has also topped the charts on Showmax in South Africa. Season 4 has a 97% critics' rating on Rotten Tomatoes – the sixth highest this year, and from nearly three times as many reviews as everything above it.
Succession is currently Variety's favourite to win 2023 Emmys for Drama, Lead Actor (Kieran Culkin as Roman), Lead Actress (Sarah Snook as Shiv) and Supporting Actor (Matthew Macfadyen as Tom). Indiewire hails the show as "the end all, be all of TV," while Empire calls the series, "gut-punchingly emotional, impeccably performed, shot with boundary-pushing excellence, and as hilarious as it is dramatic. It is one of the best ensemble casts in television history, delivering some of the best lines ever written. It's a tale that is the highest of stakes, all the time; both thuddingly relevant and thrillingly escapist. It is, quite simply, one of the best TV shows ever made."
LOVE & DEATH | Binge now
Currently the fifth most popular show on IMDb globally, Love & Death tells the true story of Candy and Pat Montgomery and Betty and Allan Gore, two churchgoing couples enjoying their small town Texas life … until an extramarital affair leads somebody to pick up an axe …
Written by 11-time Emmy winner David E Kelley (Big Little Lies) and directed by Oscar and Emmy nominee Lesli Linka Glatter (Homeland), Love & Death co-stars Emmy nominee Elizabeth Olsen (Wandavision) and Oscar and Emmy nominee Jesse Plemons (Killers of the Flower Moon, The Power of the Dog, Fargo).
The seven-part series is currently the number one most-watched Max Original limited series globally.
"Love & Death is David E. Kelley's best show since Big Little Lies," says Time Magazine. "For once, the love resonates as profoundly as the death… As adultery goes, it's all kind of adorable—until it really isn't…"
BARRY S4 | First on Showmax | Binge now
Currently the eighth most popular series on IMDb globally, Barry stars Bill Hader as conflicted hitman-turned-actor Barry Berkman – a performance that has already won him two Emmys.
In their five star review of the fourth and final season, The Guardian calls Barry "the true best show on television," praising its "highwire ability to mix incredible comedy with the sort of intense drama that leaves your stomach in knots for days…. Barry deserves to go down as one of the best of all time."
This season, Anthony Carrigan, Sarah Goldberg and Stephen Root all return in their Emmy-nominated roles as Noho Hank, Sally and Fuches, while Henry Winkler is also back in his Emmy-winning role as acting coach Gene Cousineau.
The HBO Original has won nine Emmys and 50 awards for its first three seasons. Completely directed by Hader this time, the fourth and final season has a 96% critics' score on Rotten Tomatoes – the fourth-highest this year.
YELLOWJACKETS S2 | First on Showmax | Binge now
Currently the ninth most popular series on IMDb globally, Yellowjackets follows a high school girls' soccer team that survives a plane crash in the 90s. The Yellowjackets barely made it through summer, but now, as winter begins to bite, we'll see if hunger and desperation turn into full-on psychosis. Meanwhile, 25 years later, each survivor must determine if the darkness is coming for them or from them.
Season 2 has a 94% critics' rating on Rotten Tomatoes – the 11th highest this year. As The Guardian says in their five star review, "Juliette Lewis is sublime, Christina Ricci finds her perfect co-star [Elijah Wood], and you're constantly kept on your toes with parallel timelines and tons of creepy thrills. What a follow-up!… This wonderfully imaginative sequel is even better than last time."
Yellowjackets' first season was named Best Horror at the 2022 Critics Choice Super Awards and Best Drama at the 2022 Critics Choice Awards. It was also nominated for seven Emmys, including Outstanding Drama Series.
C.B. STRIKE: TROUBLED BLOOD  | First on Showmax | 2 episodes each on 2 and 9 June
Based on the Cormoran Strike book series by Robert Galbraith (aka JK Rowling), C.B. Strike: Troubled Blood sees Strike visiting family in Cornwall, England when he is approached by a young woman who seeks his help finding her mother, who went missing in 1974.
Tom Burke (Mank) once again leads the four-part crime series as war veteran turned private detective Cormoran Strike, with Critics Choice nominee Holliday Grainger (The Capture) as his trusted partner Robin Ellacott.
In their five-star review, Independent (UK) wrote: "This drama should be cherished. It's BBC at its best."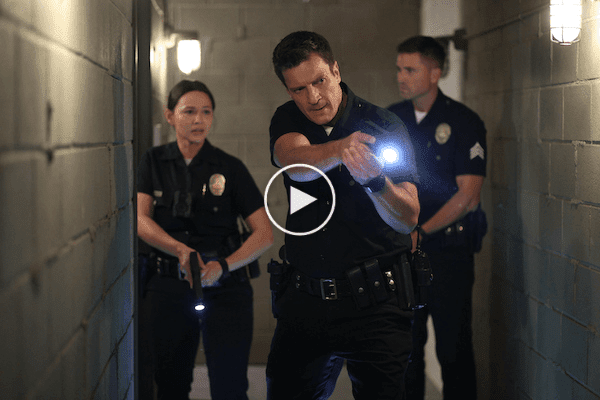 THE ROOKIE S4  | Binge from 23 June
Four-time People's Choice Award winner Nathan Fillion (Castle, Firefly) returns as the LAPD's oldest rookie, John Nolan, in the new season of popular police procedural, The Rookie.
Season 4's returning cast includes Alyssa Diaz (Ray Donovan's Teresa) as LAPD detective (and expectant mom) Angela Lopez, Black Reel nominee Richard T Jones (Santa Clarita Diet) as Sergeant Wade Grey, Melissa O'Neil (Dark Matter, Condor) as Officer Lucy Chen, Mekia Cox (Chicago Med's Robin) as Detective Nyla Harper, MTV Movie Award winner Shawn Ashmore (X-Men's Ice Man) as defence lawyer Wesley Evers, and Eric Winter (The Mentalist) as Sergeant Tim Bradford.
Award winner Tricia Helfer (Battlestar Galactica's Six and Lucifer's Charlotte/Shirley Monroe) guest stars in episode 2, and also look out for four-time Emmy nominee Niecy Nash-Betts (Reno 911!, Claws, When They See Us) as Simone Clark, the oldest rookie in the FBI Academy, in a two-part special episode which serves as a backdoor pilot for the show's spin-off series, The Rookie: Feds.
Nominated for a 2020 Emmy for Outstanding Stunt Coordination for a Drama Series, and boasting a consistent 8/10 score on IMDb, The Rookie has already been renewed for a fifth and sixth season.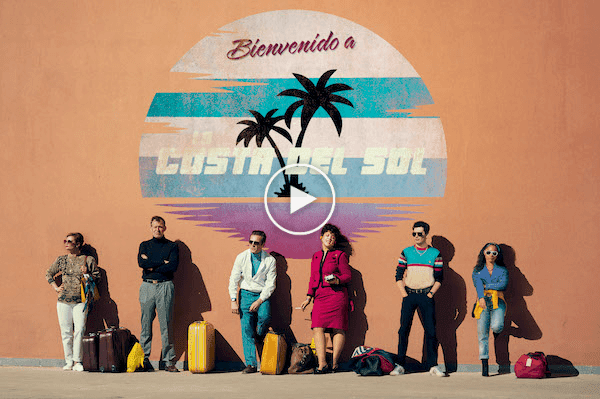 A TOWN CALLED MALICE S1 | First on Showmax | 2 episodes on 9 June, then weekly
A Town Called Malice follows the Lords, a family of South London gangsters. They've fallen to the bottom of the criminal food chain – and they're not happy about it. When they flee to the Costa del Sol in Spain following a gangland battle, the Lords realise this is a golden opportunity to reinvent themselves and recapture their former glory.
The Lord family is headed up by Emmy winner Martha Plimpton (The Good Wife) as Mint Ma and Critics Choice nominee Jason Flemyng (Pennyworth, Lock, Stock and Two Smoking Barrels) as Albert Lord, with BAFTA nominees Jack Rowan (Noughts + Crosses, Born to Kill) and Tahirah Sharif (The Haunting of Bly Manor) as Gene Lord and his girlfriend, Cindy Carter, not to mention Emmy winner Dougray Scott (Mission: Impossible 2) as Uncle Tony.
In their four-star review, Evening Standard hailed A Town Called Malice as "a blast of Eighties-flavoured fun…"
100 FOOT WAVE | First on Showmax | Binge now
Big-wave surfing pioneer Garrett McNamara, his surfing peers, and some surprising newcomers continue to push the boundaries of their sport and the limits of their minds and bodies in Season 2 of the critically acclaimed HBO documentary series 100 Foot Wave.
Season 1 won Outstanding Cinematography at the 2022 Emmys, where it was also up for Outstanding Documentary or Nonfiction Series. It also won a Producers Guild of America Award for Outstanding Sports Program and was nominated for a Cinema Eye Honours Award for its cinematography.
The series has a 100% critics' rating on Rotten Tomatoes, with LA Weekly calling the series "a wild ride… both maddening and captivating to watch."
VAMPIRE ACADEMY S1 | First on Showmax | Binge eps 1-4, with new episodes on Fridays
Vampire Academy centres on Lissa, a royal vampire, and her protector, Rose, as they navigate romance, ancient magic and their strikingly different social classes at their boarding school, St Vladimir's Academy, all while facing threats like the bloodthirsty, undead strigoi.
The Peacock Original is based on the bestselling young adult novel series by multi-award-winning author Richelle Mead, and is the second adaptation of the novels following the 2014 film of the same name.
The cast is led by Australian actress Sisi Stringer (Mortal Kombat) as Rose and Daniela Nieves (Every Witch Way) as Lissa, with the likes of Emmy nominee J. August Richards (Agents of S.H.I.E.L.D., Kevin (Probably) Saves the World) and André Dae Kim (Star Trek: Strange New Worlds) also among the cast.
ALL AMERICAN: HOMECOMING S2 | Binge from 16 June
The new season of the successful All American spin-off series, All American: Homecoming, continues the journey of a young tennis hopeful and an elite baseball player as they contend with the high stakes of college sports while navigating the highs, lows and sexiness of unsupervised early adulthood at a prestigious historically Black college.
Created by Nigerian-American Nkechi Okoro, the young adult sports drama's debut season landed a 100% critics' rating on Rotten Tomatoes, with Variety calling it a "a big-hearted, worthy spinoff."
The new season sees Simone Hicks (GeffriMaya, reprising her role from All American) and Damon Sims (Peyton Alex Smith from Legacies) return for a new semester of freshman challenges – on the court and off. Emmy nominee Kelly Jenrette (The Handmaid's Tale, Manhunt: Unabomber) returns as Amara Patterson, while Mitchell Edwards reprises his role as Cam Watkins alongside other familiar faces, including a guest appearance from All American's Spencer James, Daniel Ezra.
THE L WORD: GENERATION Q S3  | Binge from 2 June
In the third and final season of The L Word: Generation Q, GLAAD winner and Golden Globe nominee Jennifer Beals returns in the iconic role she reprised from the original series as Bette Porter-Kennard. If you've been wondering about the Tibette endgame, Laurel Holloman (who won a Satellite Award for her role in the original L Word) is back as Bette's ex-wife Tina Kennard, after Bette sabotaged her engagement to Carrie Walsh (Emmy winner Rosie O'Donnell) last season. Then again, Emmy nominee Vanessa Estelle Williams is also back as Pippa, so don't place your bets just yet.
Kate Moennig, who plays Shane, and Leisha Hailey, who plays Alice, both make their directorial debuts this season, helming the penultimate episode and finale respectively. Also look out for guest stars like Golden Globe nominee Joey Lauren Adams (Chasing Amy), Emmy nominee Margaret Cho (The Flight Attendant), singer Fletcher, Emmy nominee and Golden Globe winner Joanna Cassidy, and Grammy nominee Kehlani.
The L Word: Generation Q was up for Best TV Drama at this year's Queerties, having been nominated for Best TV Series and TV Performance (Leo Sheng) in 2020. It was also nominated for Outstanding Drama Series at the GLAAD Media Awards in both 2020 and 2022.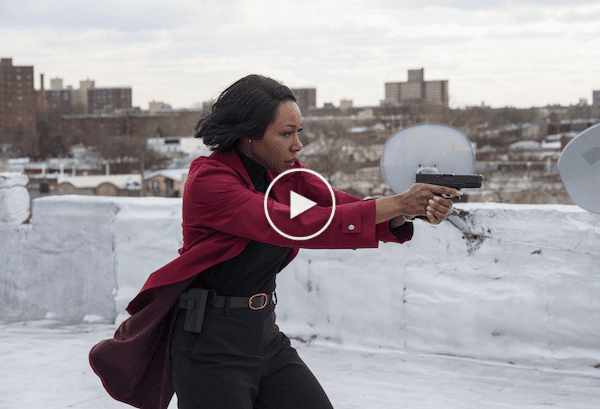 EAST NEW YORK S1 | First on Showmax | Binge eps 1-21 now, with new episodes every Thursday
East New York follows recently promoted police captain Regina Haywood, who leads a diverse group of officers and detectives, some of whom are hesitant to deploy her creative methods of serving and protecting.
Amanda Warren (NCIS: New Orleans) stars as Deputy Inspector Haywood, alongside the likes of Emmy winner Jimmy Smits (NYPD Blue) and Emmy nominee Ruben Santiago-Hudson (Castle), and Screen Actors Guild winners Kevin Rankin (Breaking Bad) and Elizabeth Rodriguez (Orange is the New Black).
Created by Emmy winner William M. Finkelstein (The Good Fight, NYPD Blue, Law & Order, L.A. Law) and Black Reel nominee Mike Flynn (Power Book III: Raising Kanan, Queen Sugar), East New York has an 88% critics' rating on Rotten Tomatoes. As Variety says, "​​East New York sets a new course for the broadcast cop drama."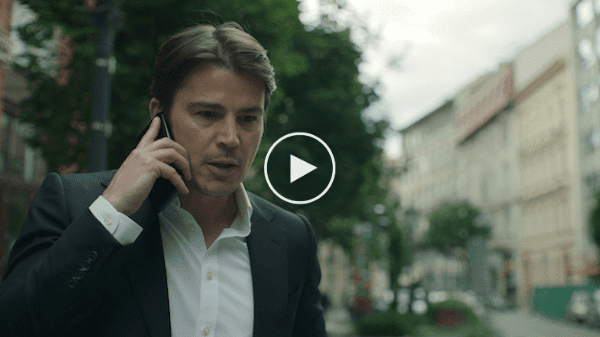 THE FEAR INDEX S1  | First on Showmax | Fridays from 23 June
Multiple Teen Choice and MTV Movie Award nominee Josh Hartnett (Wrath of Man, Pearl Harbour) stars as Dr Alex Hoffman, a tech genius who faces the worst 24 hours of his life when he finds himself at the centre of a plot to destroy the world's financial markets in the Sky Original psychological thriller The Fear Index.
Based on the bestselling novel by Robert Harris, about the 2010 Flash Crash, the four-part miniseries also stars Senegalese actress Aïssa Maïga (The Boy Who Harnessed the Wind, The African Doctor), Arsher Ali (Avenue Five, Four Lions), and Leila Farzad (I Hate Suzie, Avenue Five).
The Guardian says, "It's solid, satisfying stuff… given a remarkable lift by Hartnett, who invests Hoffman with a palpable, credible and increasingly corrosive fearfulness from the off," adding, "Fear of losing your mind, fear of the unknown, fear of the robots taking over our lives, fear of failure and of danger and humanity's fearsomely predictable responses to it all entwine nicely, somewhere around the viewers' throats."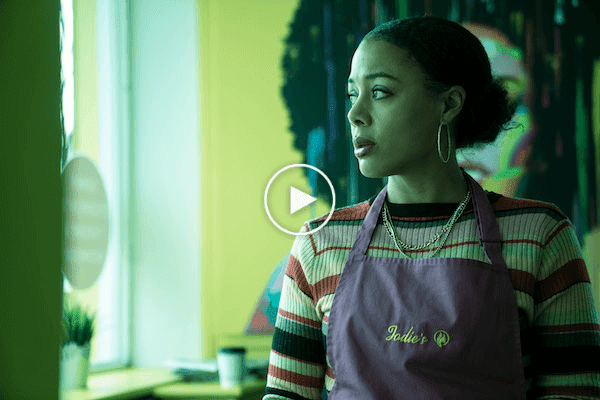 WITNESS NUMBER 3 S1 | Binge from 30 June
How far are you prepared to go to do the right thing? The claustrophobic British psychological thriller Witness Number 3 follows Jodie, who is setting up early one morning at her hairdressing salon when she glances out of the window and in a split second witnesses a killer and his victim moments before a murder. Her statement could make all the difference, but at what cost?
The four-part miniseries stars Nina Toussaint-White (Bodyguard, The Sister), who, RadioTimes says in their 4/5-star review, "shines as [the] embattled murder witness," as well as BAFTA nominee Sue Johnston (Downton Abbey, Waking the Dead).
The Telegraph praises the show's "creative directing … strong cast and excellent writing," calling Witness Number 3 "a tense and convincing crime drama."
STREAM THE BAFTA-WINNING THIS IS GOING TO HURT
At the BAFTA Awards in May, Ben Whishaw took home the Leading Actor BAFTA for This Is Going To Hurt, a medical drama on Showmax which also won Writer: Drama for former doctor Adam Kay, Scripted Casting, and Editing.
Game of Thrones prequel House of The Dragon also picked up BAFTAs for Special, Visual and Graphic Effects, Sound, and Make-up And Hair Design.
EVERYTHING ON SHOWMAX IN JUNE 2023
To see everything on Showmax in June 2023, including the Showmax Original true-crime docuseries, 
Rosemary's Hitlist
, from the creators of 
Devilsdorp
 and 
Steinheist
, as well as global box office hits like 
The Woman King
, 
Nope
, 
The Northman
, and 
The Bad Guys
, click 
here
.
HIGH-RES PICS
Have you signed up for our new image library, Bynder? Sign up 
here
 for access to images from across the MultiChoice group