<![CDATA[
Nigerian media is buzzing with news that Dammy Krane was arrested in the United States, on Friday for grand theft allegations, credit card fraud and identity theft. He is currently being held in jail at the Miami Dade County Corrections as he waits to meet his bond requirements. His details have been updated onto the US jail base website.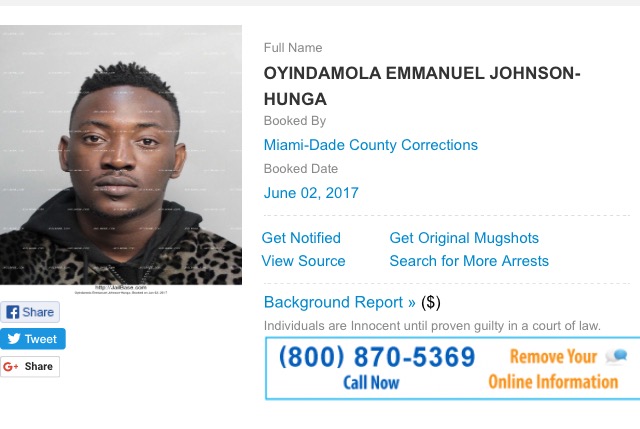 A mug shot of him has also surfaced online and this has caused quite the stir in social media. On social media, his arrest is being linked to his friendship with rapper Sauce Kid, also known as Sinzu, who is also currently incarcerated.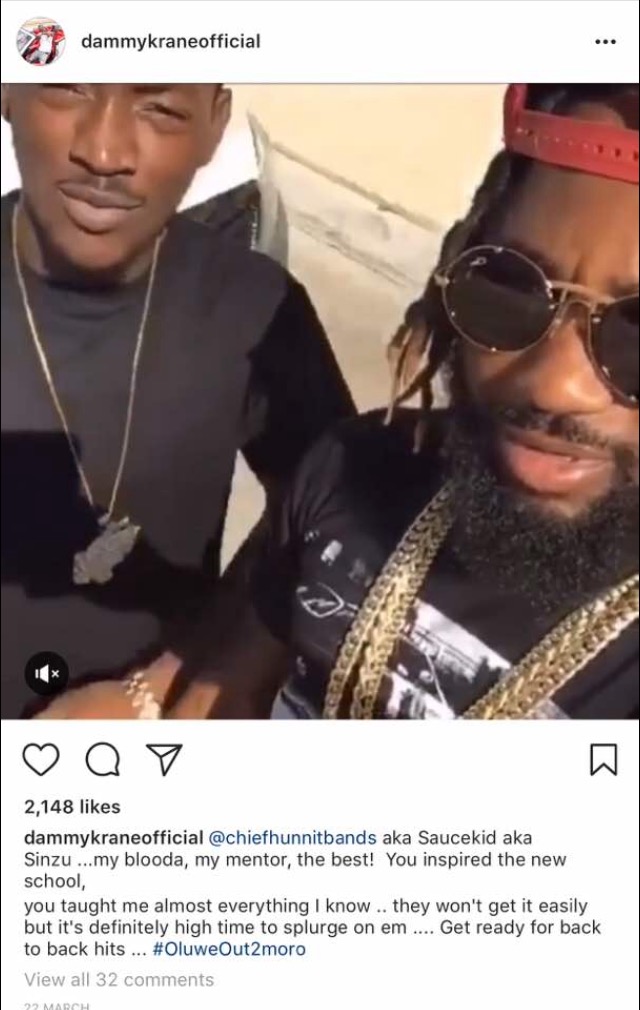 In a post he shared via his twitter handle, @ENTERKRANER, the singer told his 215,000 followers that, "In weird situations like this, you go start to see, who is with you and who isn't. No fake love." He added, "See ehn… Understanding is a three-edged sword. Your side, my side, and the truth. Make dem talk. "This one, that one, rumor…One time for my fans, new material coming, I go talk everything. God got us, help me say amin o."
]]>
Yvonne Asamoah-Tawiah awarded Female Songwriter of Excellence at the Maranatha Awards USA
Copious congratulations are deservingly in place for the talented Ghanaian Gospel singer Yvonne Asamoah-Tawiah, also known as Minister Yvonne who has recently been awarded for being the female songwriter of excellence at the famous Maranatha Awards USA.
Acknowledged as a supremely talented singer and songwriter, Minister Yvonne is famed for her powerful vocal prowess, song writing competencies, world-class music videos, and as an enchanting performer – always winning souls for God and increasingly building her fanbase across the globe.
Maranatha Awards USA is a part of the Maranatha Global Worship Music Awards which is facilitated by the Global Revival Ministry that was founded by Brian Trigga.
Minister Yvonne last week expressed her profound excitement on her social media platforms posting: "waking up to the Lord's goodness. A massive thanks to all for supporting YAT Ministries. This is my first HONORARY [award] and simply grateful. @maranathaawardsinc_usa God richly bless you for supporting the gospel music ministry…".
The talented musician Yvonne Asamoah-Tawiah who won the enviable UK-based Gospel Artiste of the Year category at the 2021 Ghana Music Award-UK has teased her fans that her highly anticipated album will be dropping in 2022.
She gave the update through portions of her appreciation message post on social media "#thefaithalbulm coming up soon".
Minister Yvonne, who also doubles as HR Specialist with the British Armed Forces recently got featured on BBC Music Introducing making her the first-ever Ghanaian female Gospel music act to attain such feat at the massive BBC Broadcasting House in London.
The singer has top–charting and destiny transforming songs to her credit: "Conqueror", "Unchangeable God", "Besuka" and "Shidaa".