Ingressive for Good to train 1 million tech talents in Africa and place 5000 of them in the workforce
Ingressive for Good (I4G) is a nonprofit dedicated to empowering African youth with micro-scholarships, technical training, and talent placement.
Their mission is to create and increase the earning power of African youth through tech training and resources.
"We believe it is our responsibility to empower, inspire, educate, and connect the next generation of African tech talents in need of opportunities, through education and the power of work. More specifically, our core programs include – micro-scholarships, technical training, talent placement, and community: I4G circles, where we provide resources to empower them" said Blessing Abeng, Director of  Communications.
Africa has the largest youth population, which creates a growth opportunity. This opportunity is stifled by poverty and unemployment, with the current COVID19 crisis expected to further drive unemployment, foreclosures, and an economic recession, thereby placing tremendous stress on millions of African youth.
The emerging digital/tech ecosystem is particularly crucial as a multiplier of growth because access to technology enhances consumer information, networking, job-creating resources, and even financial inclusion.
Interested participants can register here to be part of the I4G network and also access opportunities like the micro-scholarship, technical training and access growth resources on www.ingressive.org
"The 3 core goals of Ingressive For Good are to create 5,000 jobs through partnerships, connect 1,000,000 African youth to technical skills training and award partial scholarships to qualified individuals studying computer science courses, in line with our overarching mission to leverage need-based resources, learning, and the power of work to empower African youths in tech." said Sean Burrowes, COO and Co-Founder of Ingressive for Good.
"We are ecosystem architects, and this is the next phase of building the pipeline for Africa to the world," says Maya Horgan-Famodu, Co-Founder and Board Member.
These are tough times. Help make them easier for someone out there by sharing this opportunity with them.
Want to donate to the cause? Contact I4G by sending an email to communications@ingressive.co
Gospel Musician Efua Black Celebrates Birthday With Father's Home
Takoradi-based gospel artiste, Mrs. Ellen Tsibuah also known in the music circles as Efua Black has donated assorted food items to the Father's Home Care Ministry at Anto Aboso in the Shama District as part of the celebrations marking her birthday.
Although Efua Black's birthday fell on Tuesday, 12 October, for the purpose of convenience, she chose to celebrate the occasion on Saturday, 16th of October to extend love to the orphans at the children's home.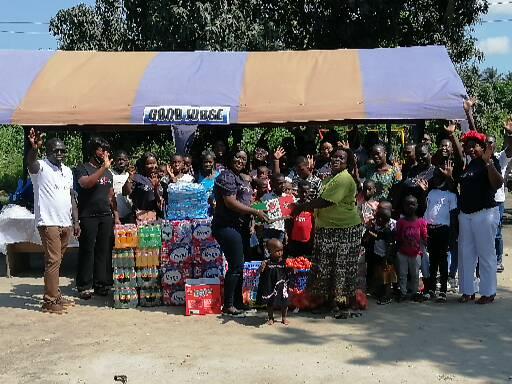 She donated numerous food items including fresh tomatoes, tomatoes pastes, pepper, frozen chicken, fish, onions biscuits, and drinks among others.
The children of the Home were engaged in numerous fun and exciting activities to put smiles on their faces and to give them a sense of belonging.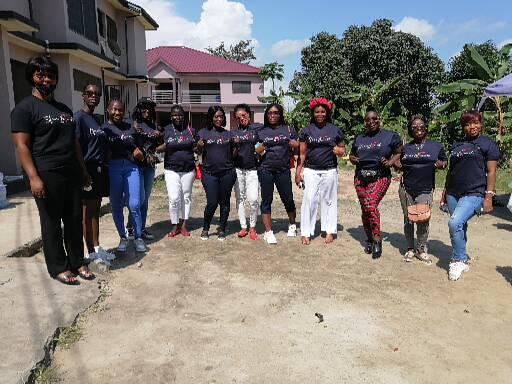 According to Efua, orphans also yearn for the presence of their parents when they see other kids in society with theirs and this phenomenon could affect their self-esteem when they don't get similar care and love.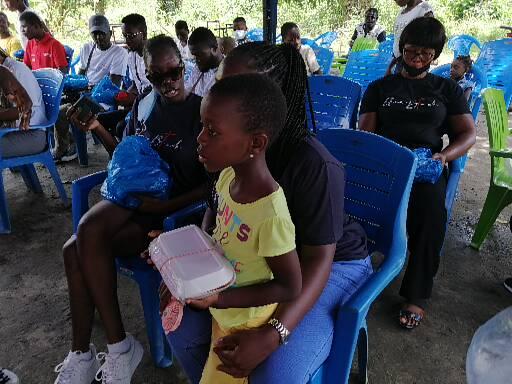 She added that spending her birthday through the extension of the love of Christ to the children was timely and a step in the right direction for her ministry.
"As a gospel artiste, my main purpose is to preach Christ through my music and extend the love of God to these children. I am here, to make them feel part of a bigger society. These children may feel some sense of loneliness when they see other children with their parents, this could affect their self-esteem, therefore, it's our responsibility as a society to enhance their sense of belonging and continue to show them, love  ".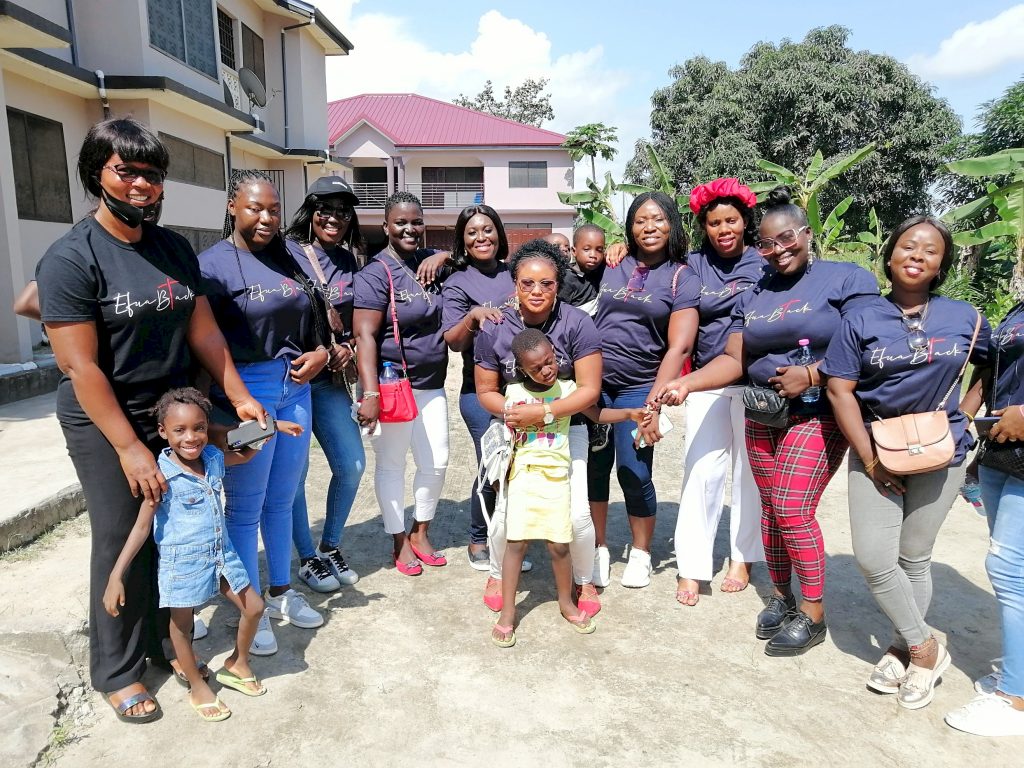 Efua expressed her heart warm gratitude to the caretakers of the Home for their services and advised them to continue doing more towards uplifting the plight of every child at the Home as there are more blessings in such work but could equally turn out to be a curse when the children are not managed well.
"The Bible says love to orphans and widows is one of the greatest blessings, if they are not well managed, it could be a curse for the caretakers, so it behooves on us to do our maximum best to secure the happiness of the children for God to also bless us", she stated.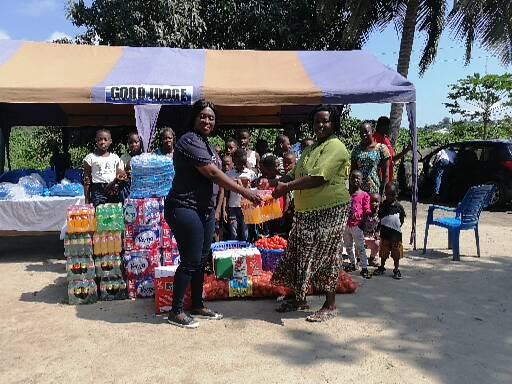 Efua black called on well-meaning Ghanaians, benevolent organizations, and the Government to extend helping hands to the Home.
She hinted at the   release  of  her second  single, title "Reign", a contemporary worship song  come Monday 18th October 2021.
Receiving the items on behalf of Father's Home Ministry, Janet Anderson, a parent at the children's home expressed gratitude and for the love and kind gesture of Efua Black and friends in considering to celebrate her birthday in the home since she could have chosen to mark it at any place of her choice.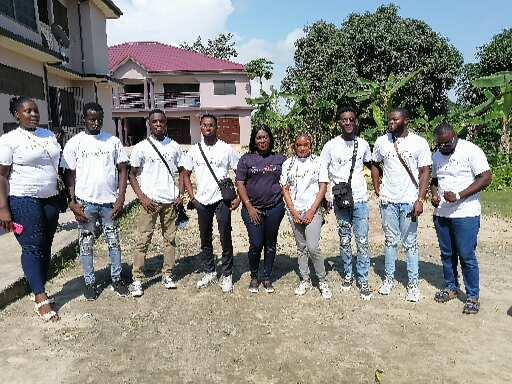 She thanked the team and prayed for God to replenish anything that had been lost through the sacrifice to put smiles on the faces of the children.
The Father's Home Care Ministry currently has 100 children who are being catered for with some in primary, Junior, and Senior High school as well as others in numerous Tertiary Institutions across the country.
Story by Kwame Offei